Tracy Morgan Wrecked His $2 Million Worth Bugatti, Wasn't His Fault Though
Tracy had just purchased a Bugatti Veyron but as soon as he drove it off the lot, it got wrecked in an accident amidst Manhattan. Perhaps, a bad day for Tracy Morgan. The 50-year-old actor's Bugatti has a price tag of around $2 million and a top speed of 255 mph. 
The amount of damage that Tracy Morgan's car had to bear is still indeterminate. The crash might have devastated Tracy Morgan's day. The actor got short-tempered furiously went to bang on the woman's window immediately after the wreck of his precious Bugatti. 
Bugatti Veyron's Crash Was Not Tracy Morgan's Fault
While Tracy Morgan was driving his new shining Bugatti Veyron in midtown Manhattan, a woman named Joycelyn Madulid sideswiped the luxury car. Just Tracy's luck... an NYPD traffic agent was on the corner of 42nd Street and 10th Avenue when the accident took place.
The witness reported to TMZ that Joycelyn did not have the right of way. She even said to the NY Post that she did not have any clue that she'd hit a celebrity. She was too terrified and scared. She even said,   
"The people were taking pictures of him and the car. I asked the traffic officer, why people taking pictures and he said, 'You don't watch TV? That's a famous guy.'"
Not that you may know but ironically, "The Last OG" star had bought the beast car minutes before the crash.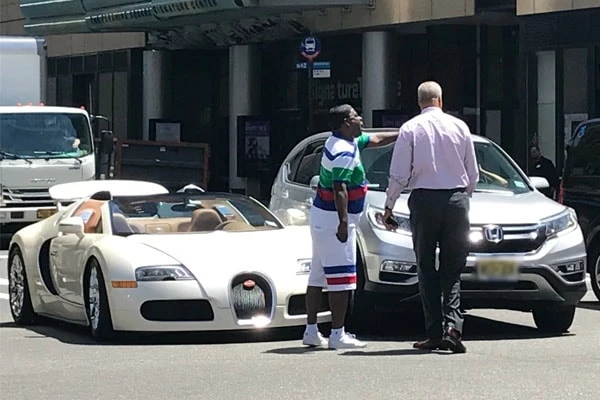 In fact, Tracy had just driven a mile from the dealership, Manhattan, Motorcars when the incident happened. He even tweeted out saying it wasn't even his fault on Twitter. 
Bugatti's Accidental Expense 
Tracy Morgan's car had to bear brutal damage. Thankfully, both Tracy and Joycelyn were safe from the accident. The damage expense is still undetermined but being one of the supercars, the damage seems to be an expensive one.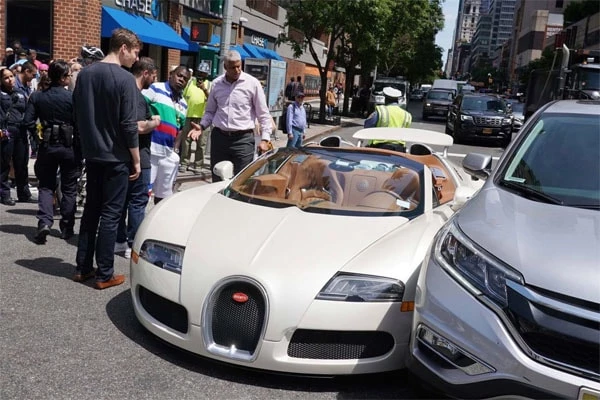 The left quarter panel of the Bugatti took the most damage. It does not seem to be a ton of damage, but when the whip costs over $2 million...it's all relative. 
Get More Updates In News, Entertainment, Net Worth, and Wikis In eCelebrity Spy.