Celebrities Tattoos Gone Wrong - Take A Look At Some Of The Worst Choices Celebrities Have Made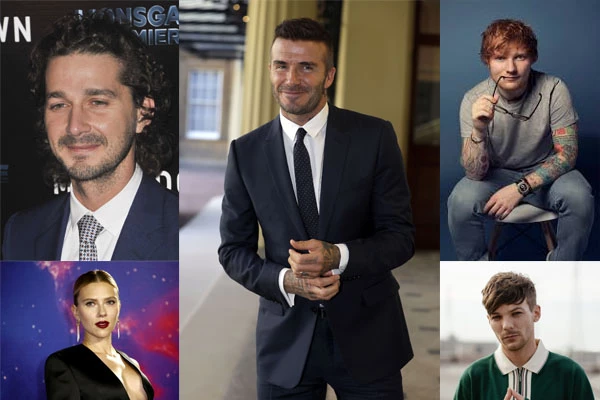 Tattoos can be a great means of expressing the nature and personality of people. Many celebrities and artists ink their body with awesome and cool tattoos. Unfortunately, not every time do they get the perfect tattoos like their perfect career.
Sometimes, celebrities also end up getting the worst tattoos which they realize sooner or later. These terrible celebrity tattoos will make us grateful for our better luck. Here are the five worst choices of celebrities which they made for tattoos.
Louis Tomlinson
Former One Direction star, Louis Tomlinson seems to be the fan of Tic-Tac-Toe game because he tattooed his right arm with it. The rudimentary tic-tac-toe board is inked with scribbly lines and has three red "X' symbols diagonally for a clear win.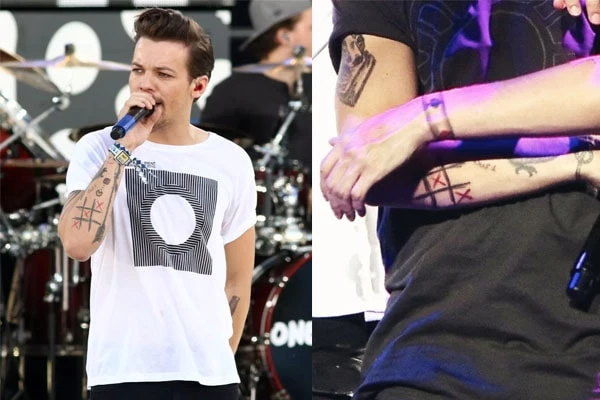 Well, he ended up playing the game on his arm. Presumably, Louis Tomlinson's tattoo is a tribute to the game. Along with that, he also got a band-like tattoo with heart, club, spade and diamond inside it. 
Scarlett Johansson
The gorgeous actress, Scarlett Johansson has inked her right ribcage with a tattoo of horseshoe inscribed with Lucky You. The tattoo is made artistic with stars and dots on it. Let's not say it's that bad tattoo but it kind of seems a funny one.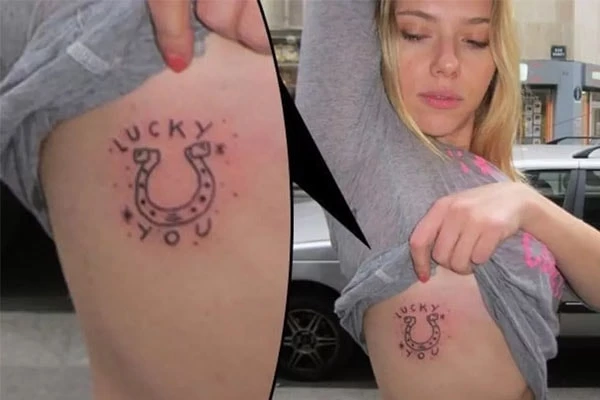 The tattoo was done by the French tattoo and graffiti artist Fuzi Uvtpk.   
Ed Sheeran
When people found out that Ed Sheeran's Galway Girl tatt was a mistake and it actually says Galway Grill, WHAT? Well, Ed explained the real story behind the messed up tattoo. He said that it was not actually what he said it was. 
Basically, in the music video Galway Girl, Ed's good friend, and Hollywood actress Saoirse Ronan takes him to the tattoo parlor and she was meant to write down Galway Girl. But the singer himself said that it would be funny if they would have done something different. So, she came with the idea to tatt Ed's right arm with Galway Grill.
David Beckham
The talismanic legend of Manchester United, David Beckham is one of the handsome footballers with cool tattoos inked on his chest and arms. He has also engraved tattoo of his wife's name in Sanskrit style on his left arm.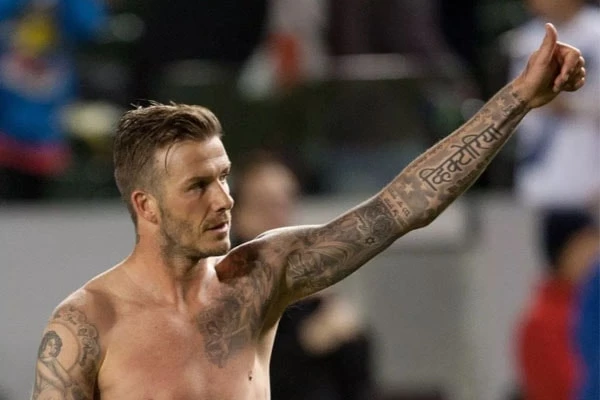 However, the spelling was an unfortunate mistake. Victoria Beckham still seems to be happy that her husband showed the sign of love with that tattoo. Let's just not say it as the worst tattoo but it probably somehow got mistaken.
Shia LeBeouf
The talented Shia LeBeouf has two tattoos on his index and middle finger on the right hand. The fingers read "071 Crew" and "Bakersfield".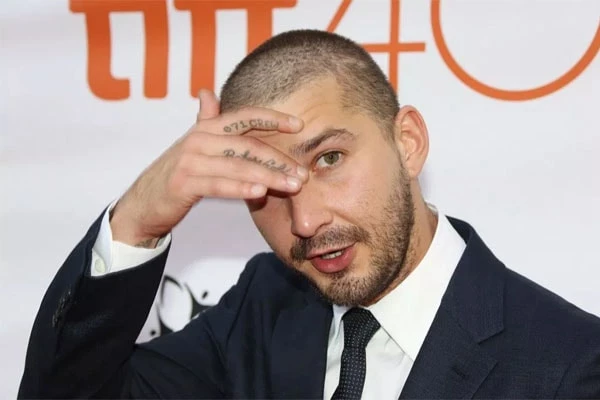 He inked the tattoos on his fingers and it cannot give us a clue if he has tattoos in there. Shia's tattoo might be related to his past and is perhaps giving a shoutout to the place Bakersfield in California. 
Get More Updates In News, Entertainment, Net Worth, and Wikis In eCelebrity Spy.