How to Start a Celebrity Fan Blog

If you love to write and are a huge fan of one or several celebrities, perhaps a band, a fashion designer or an artist, you might want to start your own celebrity blog. This is a great way to share your fandom with other like-minded people and share your knowledge and insight on your favorite celebrity.  
A big part of fame and the fascination of celebrities comes from a place of inspiration and admiration. We admire what they do, they inspire us, and sometimes they come to play a big part in our lives. If you have one or several celebrities that you're fascinated with, you might want to start a fan blog. This is a great way to share your wisdom and fandom with other like-minded people.
Find a great name for your Blog
The first thing you should do is to figure out a really cool and fun name for your blog. The name is one of the first things that will attract readers. This is the place to use your creativity. It's important for a blog to have a name and a domain name that's easy to remember and spell. That's why you should avoid misspellings, hyphens and numbers. You can read more about good domain names, find inspiration, and get help finding one at Domainify.
Have focus on Aesthetics
The land of blogs has developed quite a bit in the last decade. Today there is an overload of blogs available online. This is why you should be especially aware of the quality of your blog. Have focus on aesthetics and a beautiful website design. Keep it simple and user-friendly in the design. Choose photos that are of high quality and always remember that many images are protected by copyright.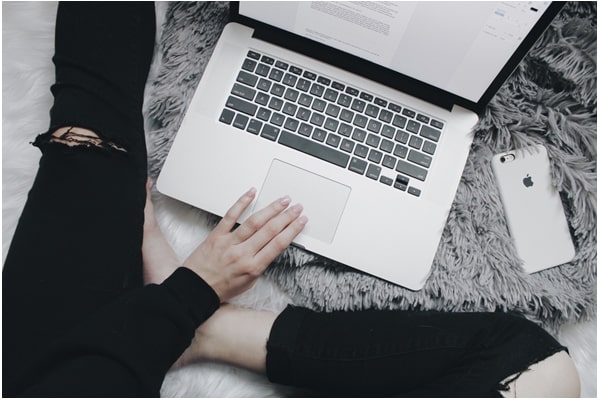 Make it Social
One of the greatest things about being a fan is to share that enthusiasm and fandom with others. That's why it's obvious for a celebrity fan blog to have a social feature. This could be some kind of forum, a chat feature, or perhaps just an invitation to comment on blog posts and chat with each other using the comment feature. If you're able to create a community based on your website, then your blog is most definitely a success. Then you'll be able to share and discuss the latest news on celebrities with your readers.
Make it Mobile-Friendly
A good thing to remember these days is to make your website optimized for mobile phones. Most people use their phones for most of their online activities. The chances of many of your readers using their phone to visit your blog are high. That's why you should focus on making this a good experience. This often means that more readers keep coming back because they can easily access a website wherever and whenever they have the time for it. Making it possible to read your blog post whilst on the train, will be a good investment.
 Get more interesting updates on Entertainment, Net Worth, Wikis, Articles and more on eCelebrity Spy.