Here Are 5 Rappers With The Collection Of Most Expensive Cars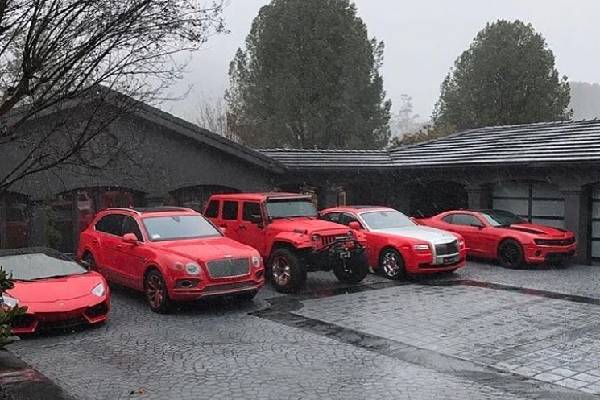 There are several rappers with millions of fans all around the world. Plus it goes without saying that there are some who are a little more than just rich. And among them, there are some who like to use their riches and buy some expensive and luxurious goodies, including cars.
Some of the cars owned by these rappers are very rare and when one is on the market, they get auctioned for quite a high amount. Here are five rappers who own some of the most expensive car collections around the world: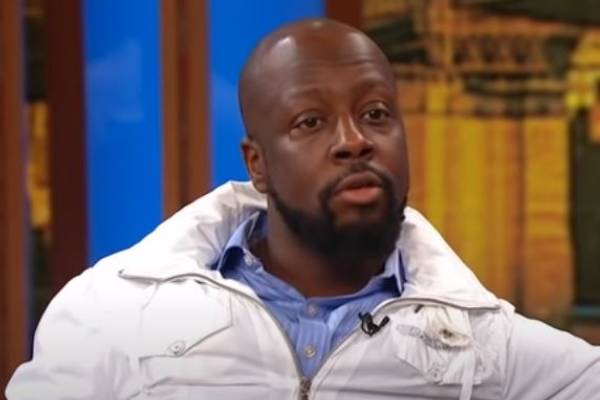 Wyclef Jean Net Worth - Income And Earnings From His Career As A Rapper
Jay-Z 
Among the many rappers in the world, there are some whose names are well-known, even among the very picky listeners. And among those few people is none other than Jay-Z. Jay-Z's name is among the most well-known and his songs are also among the best out there. And with such success, he has earned quite a lot of wealth and, like quite a few others, Jay-Z has bought a few amazing cars including a Maybach Exelero, Pagani Zinda F, and a Bugatti Veyron. 
When this is paired with his wife, Beyonce's collection of Rolls Royce and Mercedes Benz, this car collection is definitely worth millions of dollars, which they surely made sure to pay without problems.
Birdman
Speaking of rappers and their luxurious cars, of course, we will have the name of Birdman on this list. Not only is Birdman one of the most well-known rappers out there, but he also owns quite a few expensive things and among them, is a good number of expensive rides. In fact, one of his most expensive cars is none other than the Lamborghini Veneno for which he even paid a $1 million reserve amount. This paired with his car collection of Maybach 62S, Maybach Exelero, Bugatti Veyron, Mercedes Benz Sprinter, and Bentley Mulsanne Coupe along with some others, make it one of the most amazing car collection out there.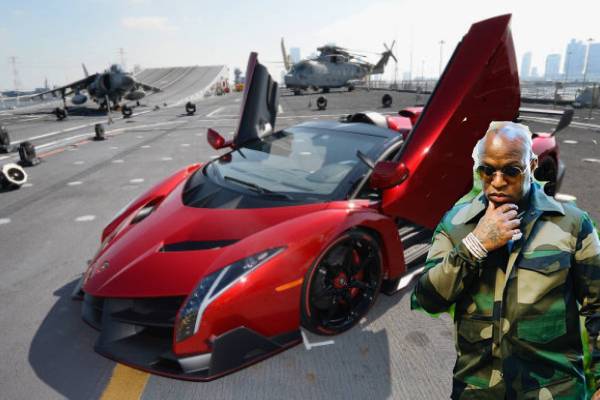 At the moment, Birdman's net worth has been estimated at a grand of $100 million and so the cars which can amount to millions of dollars in total may not mean too much for him, but for his fans, this car collection is one worth dreaming to own.
50 Cent
50 Cent is one of the most talked-about rappers out there and has a great reputation among his fans. His music is one that fans love and thanks to all of this, he has managed to make quite a bit of money. So much so that his car collection itself is worth millions of dollars.
His collection of cars includes Chevrolet Suburban, Pontiac G8, Bentley Mulsanne, White Lighting, Speed Racer, Maserati MC12, Rolls-Royce Phantom, and Lamborghini Murcielago among a few more supercars. This collection has attracted the attention of many and is one of the most expensive car collection among all the rappers.
Cardi B
Who hasn't heard the name of Cardi B? One of the best-known female rappers out there, Cardi B has a big reputation as a rapper, and as such, makes millions a year off of her songs. So of course, she will have a few amazing cars which she will give some cute nicknames to. From her Lamborgini Aventador that is her baby to her Maybach Mercedes S Class that is her Mummy Car, she owns quite a bit.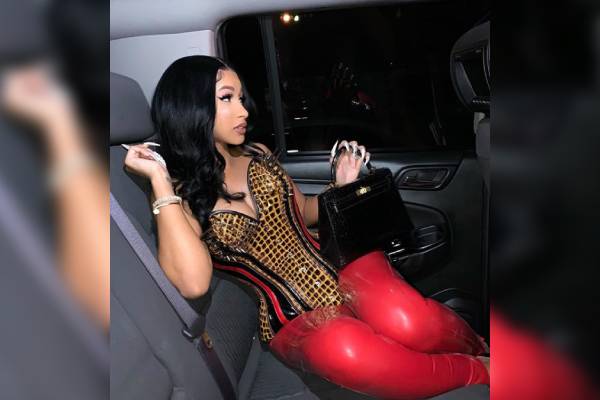 Along with these cars, she also owns a few "trucks" that include Ford F-150 SVT Raptor, Rolls Royce Cullinan, Bentley Bentayga, Rolls Royce Wraith, and a blue Lamborghini Urus. It is clear that these cars are all pretty expensive and while they cost a few hundred thousand each, in total this car collection amounts to a few million.
Flo Rida
Rapper Flo Rida is one of those rappers who knows how to show off their bling, not just by buying expensive things, but customizing those expensive things with even more ridiculously expensive additions. As such, Flo Rida's car collection is not only among the biggest among the rappers, but also one of the more expensive collections out there. 
Flo Rida's car collection includes Bugatti Veyron which, unlike other stars, is hella expensive. What makes this car so is a gold-chrome wrap with 24K gold Forgiato rims worth over $1.7 million alone. Along with this, his car collection also boasts a Ferrari 458 Italia, Mercedes Benz CL, Can-Am Spyder, a Ferrari Enzo, and a Buggy along with a few others.
The car collections mentioned here are some of the most expensive ones owned by rappers but with new stars emerging every month and with more success stories than before, the list will continue to have more rappers added with maybe even more expensive cars.
Get More Updates In News, Entertainment, Net Worth, and Wikis In eCelebrity Spy.