Here Are Top Five Rappers Who Have Feud With Tekashi 6ix9ine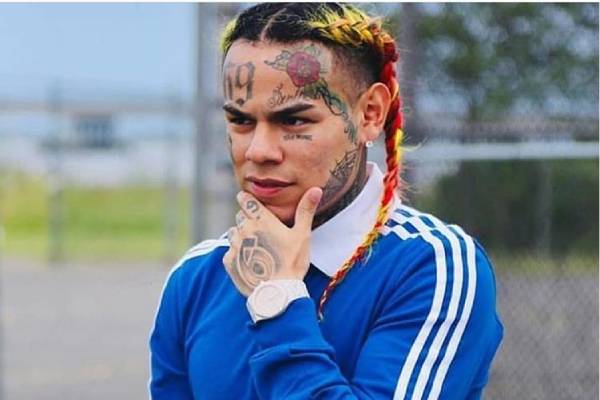 Tekashi 6ix9ine has managed to earn quite a bit of fame after his release from prison, especially in the last month. With news of Tekashi's song Gooba as well as his Instagram Live counts, both making records, a lot more people are getting interested in his personal life, especially regarding his beef with other rappers.
As such, here is a list of five rappers who have a feud with Tekashi 6ix9ine.
Snoop Dogg
The number of rappers who are taking up on stage is not less, but there are also quite a bit well-known from a few years back. One of the more well-known rappers is, of course, Snoop Dogg. There are few music lovers who may not have heard the name of this rapper, and one fact that is not a secret is that he has some serious beef with Tekashi 6ix9ine.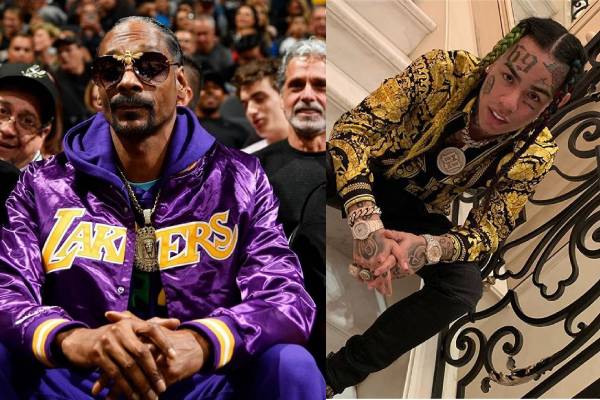 The beef started after Snoop had called out Tekashi as a rat. The beef had gotten to such a serious point that he even criticized the media for writing about Tekashi in a positive light. The rappers have had ongoing beef ever since until recently, where Snoop commented on one of Tekashi's online statements regarding Snoop. It seems that Snoop is yet to let it go, and it is speculated that the feud between the two isn't something that will be extinguished so easily.
Meek Mill
Like the story behind how most feuds with Tekashi started, it seems that Meek Mill, after calling out to Tekashi as a rat, ignited the beef. Meek called out to 6ix9ine in his tweets as a snitch, and of course, Tekashi isn't one to just stand back when one tries to diss him out. Tekashi and Meek have since been having an online beef that has yet to calm down, and from the looks of it, it doesn't seem like that will happen very soon.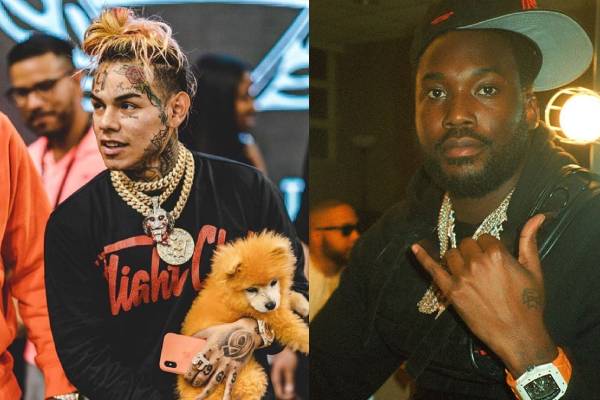 From his tweets, it is evident that Meek wants Tekashi to apologize to those he affected from his decision to snitch. The situation doesn't end here, though. It even seems that Meek Mills even blames Tekashi 6ix9ine for the death of Nipsey Hussle, and while the situation doesn't seem too bad, Tekashi's beef with Meek Mill is one of those that are more towards the serious side.
Chet Hanks
Many rappers are stepping on the stage, and one of these new stars is none other than Tom Hanks' son, Chet Hanks. So when this new rising star decided to act against Tekashi, there were a lot of eyes on him. He had posted about Tekashi on his Instagram saying things like he's not happy and that he is living in fear, and of course, we had Tekashi replying to this.
The reply from Tekashi confused quite a few as instead of a witty reply like many thought, Tekashi had just wished for Chet's father's speedy recovery. A further reply from either of the two has not been made since, but it is clear that Chet is not on Tekashi's side, and this might even turn into a more serious feud in the future.
Rich The Kid
It is common knowledge that successful rappers can make millions from a single contract, but some will always have some financial problems that are a little hard to deal with. So when Rich The Kid, contrary to his name, was being sued for not being rich enough to pay for $234K in jewelry, Tekashi took up his roasting skills, and wouldn't you know it, sparked a feud between the two.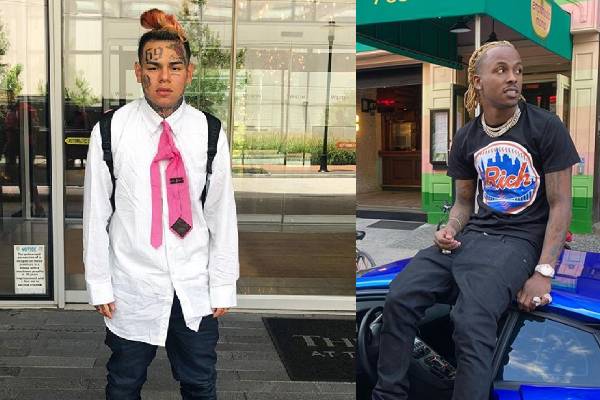 The two have had an online feud since, and like most previous feuds, it might take a long time, if any, to get over this feud. This online back and forth comments started sometime after Tekashi flashed his $1 million in cash and jewelry on his Instagram. 
50 Cent
Tekashi 6ix9ine and 50 Cent have had beef with each other for a few years now, and as such, we couldn't miss him out on this list. While there have been comments made from both sides on the internet from time to time, quite often we find them beefing it out over social media later on. In fact, a recent example of their feud happened not too long ago when 50 Cent said that he would never work with 6ix9ine. Tekashi later commented on his post, saying that it wouldn't be the first time that he had abandoned his son.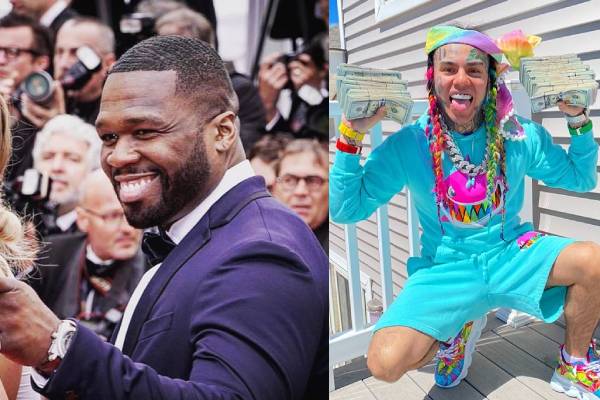 For those OG fans who don't know what Tekashi was referring to, well, 50 Cent had abandoned his oldest son, Marquise Jackson, after a fight with his baby mama, Shaniqua Tompkins. At one point, 50 Cent said that he would rather have Tekashi as his biological son, and the two rappers did, in fact, share such a strong bond. Sadly some feuds end up taking family apart, and this was one of them.
Get More Updates In News, Entertainment, Net Worth, and Wikis In eCelebrity Spy.