5 Facts About Jodie Sweetin's Ex-husband Cody Herpin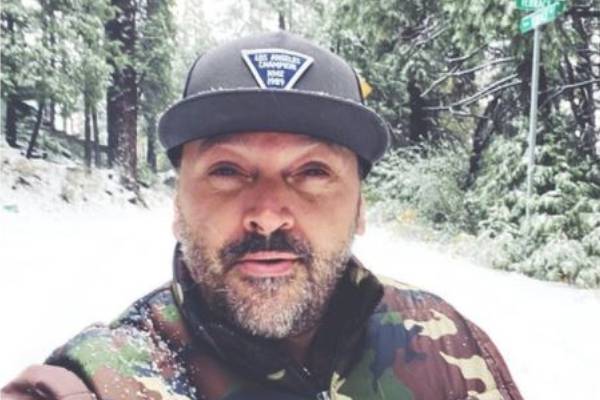 Jodie Sweetin has been involved in the entertainment industry since she was a child and grew up in the spotlight. She is mostly recognized as Stephanie Tanner from the ABC comedy show Full House, and it's sequel Fuller House. Since she was part of such a famous show and became one of the most well-known child actresses of her generation, Sweetin's life was always the talk of the town.
From her substance abuse problem to her tumultuous relationships, Jodie has gone through a lot in her life. Among many of her failed relationships, Sweetin's marriage to Cody Herpin is the one that has gained much attention. And many of the talented actress' fans are eager to learn about her second husband and the father to her eldest daughter.
So, here are five facts about Jodie Sweetin's ex-husband, Cody Herpin.
Was Married To Jodie Sweetin
Cody Herpin first met Jodie Sweetin through friends and started dating in May 2007. Two months later, the pair got married in Las Vegas, Nevada. They exchanged vows on July 14, 2007, at the Little Church of the West on the Vegas Strip.
This was the second marriage for the famous child actress, Jodie. She was previously married to a police officer for six years. Her divorce with her first husband, Shaun Holguin, was finalized in 2006, a year before she met Herpin. Looking from the outside, Sweetin and Herpin's marriage was, in every sense, a dream come true. Jodie even said that her husband was a blessing for her; however, their relationship did not last long and ended in divorce after two years.
Furthermore, after the divorce, Jodie got married to Morty Coyle, with whom she got divorced in 2016. Though it's not sure if Cody got hitched to someone after his divorce or not.
Has A Daughter
In the two years of their marriage, Jodie Sweetin and her husband were blessed with a baby girl named Zoie Laurel May Herpin. She was born in April 2008 and was the couple's first child. Both Sweetin and her then-husband Cody were happy about the new addition to their family.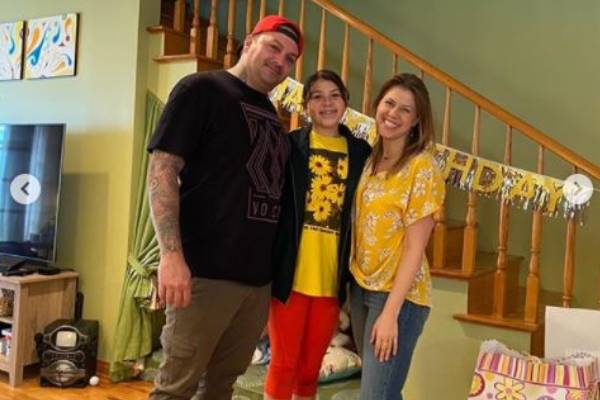 After their divorce, Jodie and Cody were granted joint custody, and they have been raising their daughter together. The father-daughter duo shares a close bond, and Herpin also does not hesitate to share the love for his daughter on social media. Looking through his Instagram, it is clear that Jodie Sweetin's ex-husband, Cody is very proud of his daughter and her achievements.
Worked In The Movie Industry
Jodie Sweetin's ex-husband Cody Herpin worked as a film transportation coordinator when they first met. He was involved in the making of movies like Faith Happens, Unearthed, Resident Evil: Extinction, American Cowslip, and Krews. He was part of the transportation department for all of these films.
Along with transportation, Herpin has also worked in the art department on several projects. According to his IMDb, Cody was part of Safe Harbour and Trust Me as leadman and set dresser, respectively. It is unclear if Herpin has continued his work in the movie industry; however, there is no doubt that he enjoyed his time there.
Receives Child Support From Ex-wife, Jodie Sweetin
After their divorce was finalized in 2010, Jodie was ordered to pay $600 per month to her ex-husband, Cody Herpin. The former married couple shares joint physical and legal custody of their daughter, Zoie. Seven years after their first settlement, Cody filed documents to modify the child support amount and was granted a hearing.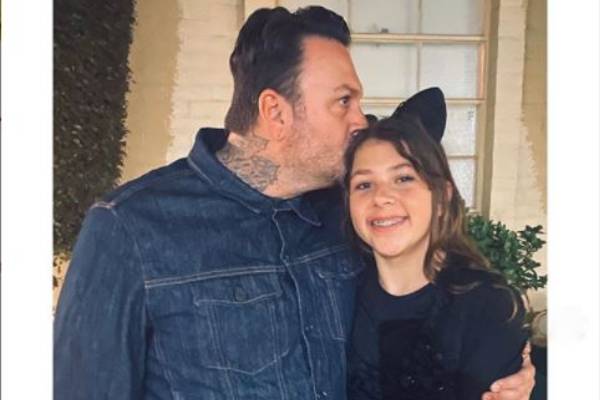 According to their settlement in February 2017, Cody receives $2K a month and $10,000 in retroactive child support. Jodie was ordered to pay the amount till her daughter, Zoie Herpin, turns eighteen, marries, or is self-supporting. Both Sweetin and her ex-husband have now wished to avoid more legal troubles.
Is Active On Social Media
Jodie Sweetin's ex-husband, Cody Herpin, is very active on social media. He has an Instagram account with more than a thousand followers. His page is filled with pictures of his daughter and various other photos showcasing his interest. Looking through his account, it seems like, Herpin has a collection of firearms that he takes out to practice at shooting ranges.
Going through Cody's Instagram handle, we can see that he enjoys his life as a father. He is always posting photos and updating his followers on her achievements. We hope that Herpin will continue to share more about Zoie so that we get to know more about Jodie Sweetin's daughter. 
Get More Updates In News, Entertainment, Net Worth, and Wikis In eCelebritySpy.