7 Facts About Fetty Wap's Baby Mama And Aydin Maxwell's Mother Ariel Reese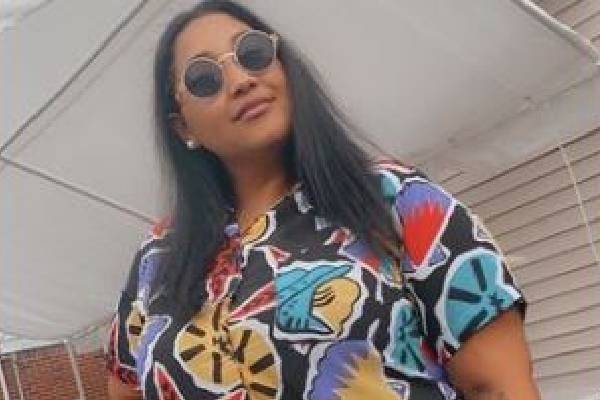 Beautiful Ariel Reese is famous as Fetty Wap's baby mama and childhood girlfriend in the limelight. The two welcomed their son, Aydin Maxwell, in 2011. But Ariel and her baby father, Fetty Wap, have been together in each others' lives for the past 11 years.
Ariel is not the only baby mama of the rapper. Fetty Wap has had many children with other baby mamas including Masika Kalysha, Alexis Skyy, and Lezhae Zeona.
Many of you probably don't know Ariel Reese like Fetty Wap. So, we got a lot to talk about her. So, do stick with this article, and you might know some facts about Ariel Reese.
Ariel Reese Shares A Son With Fetty Wap
As said earlier, Ariel Reese is Fetty Wap's baby mama and childhood girlfriend. They welcomed their son, Aydin Maxwell, on Apr 30, 2011. Ariel and Fetty Wap have been in each others' lives for the past 11 years.
They are not together; however, they remain on good terms. Based on Ariel's Instagram posts, she often raves about Fetty's parenting skills and musical accomplishments.
Both of them are raising their son together, and it's so wonderful to see them having a good relationship and becoming responsible parents despite their breakup.
Fetty Wap's single "Trap Queen" Was Written For Ariel Reese
According to Famous Birthdays, Fetty Wap wrote the song "Trap Queen" for his baby mama. He was in a relationship with Ariel for several years. But their breakup reason has not been revealed yet and is still a mystery.
Aforementioned, even after the breakup, the exes are in good terms. Fetty Wap dedicated the song to Ariel, and she was probably happy to see Fetty singing a song for her as well.
Aydin's Tattoo On Her Back
Ariel Reese loves her son immensely and has Aydin's tattoo on her back. It shows how much of a strong bond Ariel has with her son. She posted her tattoo on her social media handle in Jan 2016.
The tattoo is surreal, and she loves it so much. Perhaps she also has other tattoos that give meaning and importance in her life. Possibly, Aydin was amazed to see his face tattoo on his mother's back.
Ariel Reese Made Progress On Her Body Weight
With time, Ariel Reese has made great progress and has lost weight. She stated that she never looked in the mirror and saw how huge she was or heard it. It's because everyone around her loved her for being herself and her personality.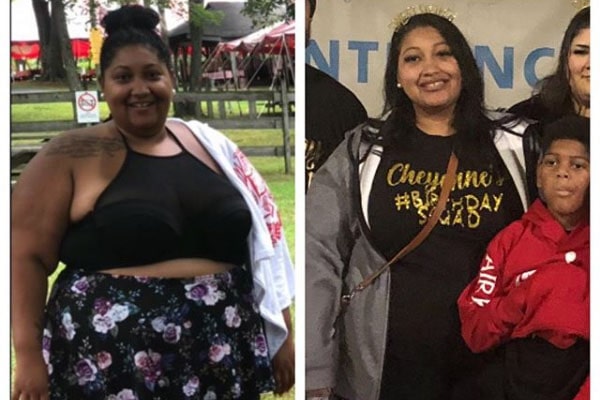 She started this journey in August 2019 and is proud of the progress she has made so far. She is just happy where she is at and where she's going and the journey up ahead.
Ariel has proved that anything can be achieved with hard work and dedication. She also said that if she can do it, anyone can do it. Also, you just got to believe and love yourself.
Has Over 29.4k Followers On Instagram
Even though Ariel Reese is not a celebrity in the entertainment industry, she has massive 29.4k followers on her Instagram. We can say that she is a social media star well-recognized as Fetty Wap's baby mama.
Private Life From The Spotlight
Ariel Reese is widely popular as Fetty Wap's baby mama in the public and media. As for her personal life, she has kept it very private from the public eye.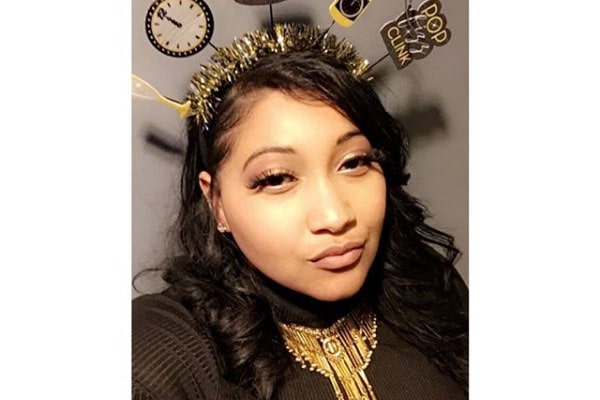 Nevertheless, Ariel seems to be happy with her private life and is living happily with her children. You can even tell from her Instagram photos too.
Does Ariel Have Other Children Too?
Going through Ariel Reese's Instagram, she frequently posts photos and videos of her son. Along with her son, she also posts photos of two girls whom she refers to as her babies.
Ariel has also captioned their photos saying 'mini-me.' So, it's very likely that she has other children besides Aydin. It could be that Ariel Reese had her daughters from the past relationship. But Ariel has not said anything or whatsoever about their father. 
Trivia
Ariel Reese was born on Aug 28, 1991, in Paterson, New Jersey.
Her baby father, Fetty Wap, had a daughter named Zaviera Maxwell with Lezhae Zeona and Khari Barbie Maxwell with Masika Kalysha.
Explore more on eCelebrity Spy and get updates on Celebrity News, Wikis, Net Worth, and More.