Know About Alex Niedbalski, Wanda Sykes' Wife and Baby Mama Of Twin Daughters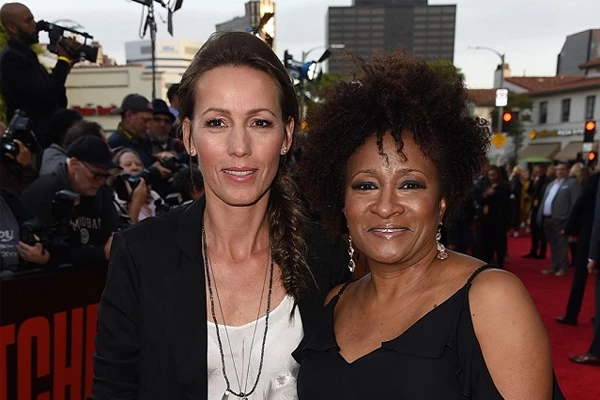 The French-American homemaker, Alex Niedbalski, aka Alex Sykes, is the wife of famous American comedian Wanda Sykes. The exemplary couple has been married for more than a decade and are blessed with two adorable twins. They have a daughter named Olivia Lou Sykes and a son named Lucas Claude Sykes.
Before the comedian Wanda Sykes met the French beauty, she was married to record producer Dave Hall. She did not have any children with him. They got divorced in 1998, and after a few years, Wanda met her future wife and started their love journey together.
Alex Sykes' Love-life And Relationship
Years after Wanda Sykes' divorce with her ex-husband, Dave Hill, she met her beautiful then-girlfriend, Alex Niedbalski, in 2006. The lesbian lovebirds dated each other privately and married with each other in 2008. A month after their marriage, Wanda came out as a lesbian during a same-sex marriage rally in Las Vegas.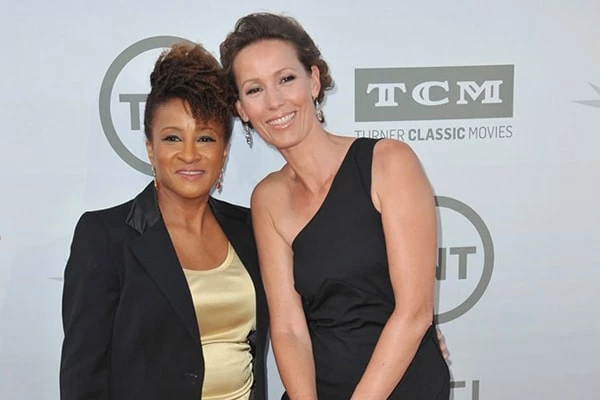 Sykes is always beside her partner. She goes to most of the award shows and parties along with Wanda Sykes. It shows that they have an intense connection of loving bond for each other. And not only public appearances, but Alex has also taken care of her wife during difficult times in her life.
In 2011, Wanda had to go through a bilateral mastectomy because she had early-stage breast cancer. Through the whole process, the French beauty was by her partner's side and helped her recover.
It's great to see them because the couple's courage made them stand where they are now. Alex Sykes is fortunate to be with Wanda Sykes, who is a supportive and loving partner. We hope their love becomes an example to behold.
Alex Sykes' Children
After getting married in a private ceremony in 2008, the couple was blessed with two children a year later. On April 27, 2009, Wanda Sykes' wife, Alex, gave birth to twins, a son, Lucas Claude Sykes, and a daughter, Olivia Lou Sykes.
The pair of fraternal twins were first for both the couple, and they were elated about the new addition to their family. Over the years, Wanda has talked about her kids on multiple occasions. She has mentioned that the little ones speak French like their mother, Alex. Sykes has shared many funny anecdotes about raising twins with her wife.
Alex Sykes Social Media Presence
Unlike her wife, Alex Sykes was not really interested in having social media accounts for a long time. However, in late 2019, she made her debut on the photo-sharing site, Instagram, with a hilarious video of her loving wife. Since then, her social media presence has been strong, and her page is a treasure for the couple's love-filled and intimate moments.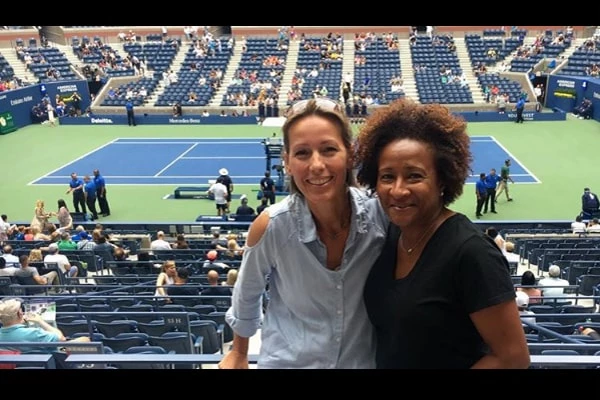 While her wife is a famous comedian, it looks as though Alex likes to live a quiet life away from the media. Also, the married couple rarely posts pictures of their children on their social media pages. Besides that, she lives a great life with Wanda Sykes and her two adorable twin kids.
Get More Updates In News, Entertainment, Net Worth, and Wikis In eCelebrity Spy.