Know All About Danny Carey's Partner Rynne Stump. Proud Parents Of Son Zola Carey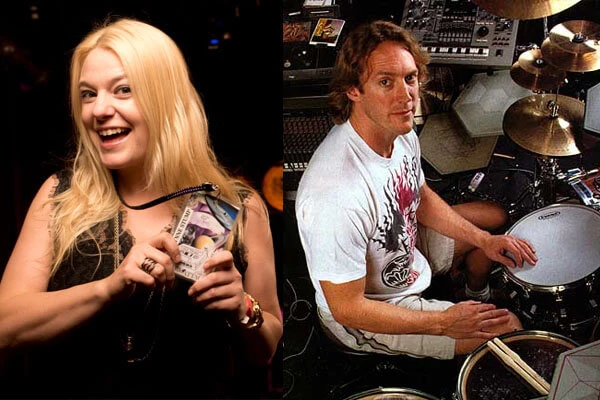 Danny Carey's partner Rynne Stump is the organizer of Stumpfest, which is a three-day music festival held in Portland. This is an annual music festival which is organized at Mississippi Studios. She also hosts the radio show "Children of Saturn." The pair also are proud parents of a son named Zola Carey.
Danny Carey is a drummer for the rock band named Tool, which was formed in 1990. This band has released a number of albums and songs throughout its career.
Know More About Danny Carey's Partner Rynne Stump
Danny Carey's baby mama Rynne Stump was born on January 4th and is the organizer of the annual music festival called Stumpfest. This festival was first organized in 2011. Born to a father who was a musician, Rynne's love for music developed at a young age. In an interview with Invisible Oranges, she has said that growing up; she was inspired by artists such as Led Zeppelin, Guns N' Roses, Queen, Steve Miller, Alice Cooper, and many more. She also has a sister named Sara, with whom she would frequently play music. Rynne has said that she is quite close to her sister, and Sara helps her with organizing Stumpfest.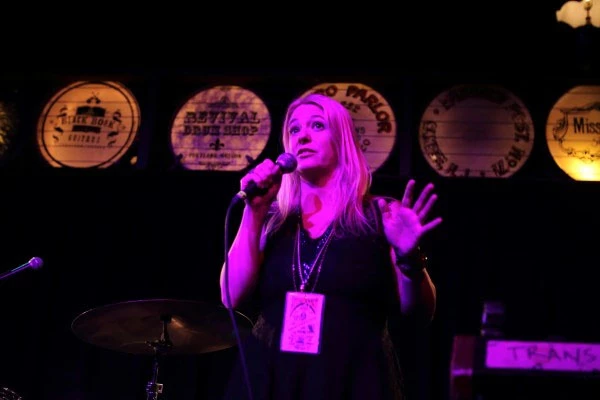 Bands such as YOP, Trans Am, Red Fang, Norska, and many more have been a part of this fest. The ninth Stumpfest will now be held in May 2020 with various bands. This news was announced via Stumpfest's Instagram account (@stumpfest777). Organized at Mississippi Studios, this fest focuses on affordable prices and fun, music-filled nights. 
Furthermore, Rynne Stump is also the host of the internet radio show titled "CHILDREN OF SATURN." Various artists come to this show and give interviews. Among the artists, Rynne Stump's partner Danny Carey had also appeared in this show. 
As mentioned above, Danny Carey is a band member of the rock band named Tool. He has earned himself quite a name as the band's drummer.
Danny Carey Net Worth - Know The Income Of The Tool's Drummer
He is also a drummer of the American rock band named "Volto!".
Danny Carey and Rynne Stump's Relationship
The adorable pair of Danny and Rynne has been in a relationship for a long time now. However, there is no news of the pair's marriage. Rynne Stump and Danny Carey's son Zola Carey was born in June 2015.
Not much has been revealed about the married couple's son. But as both of his parents have a career in the music industry, Zola Carey might follow their footsteps and choose a career in the music industry too.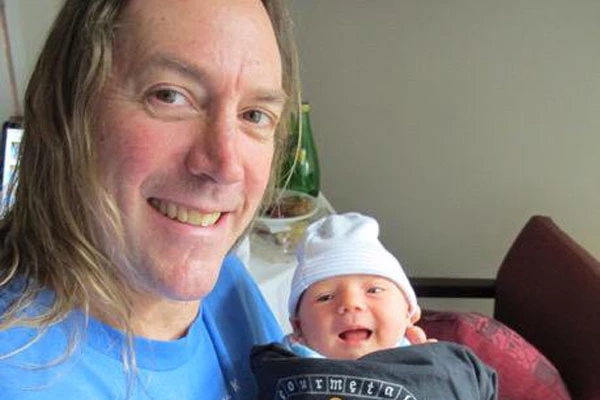 Although Danny and Rynne often talk about each other at various interviews, the details about their relationship have not been disclosed to the public yet. Both of them seem to be secretive when it comes to their personal life and relationships. Danny Carey's son Zola Carey, is also growing up away from the media intrusion.
Well, according to IMDb, the Tool's drummer was previously married to Sabine Carey. Daney married Sabine on 23rd March of 1997. Though there are sources that suggest that the former pair are divorced, no official confirmation has been made yet. 
Keep Up With eCelebritySpy, For More Updates On News, Net Worth, Wikis, and Articles.