Learn All About Elaine Trebek Kares' Daughter Nicky Trebek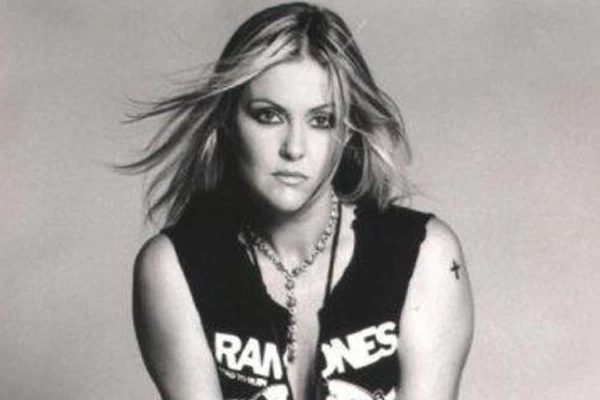 The gorgeous Nicky Trebek is Elaine Trebek Kares' daughter with her first husband, Louis Callei. In 1974, Elaine married Alex Trebek, who was Jeopardy!'s host when Nicky was just six-years-old. Alex and Elaine divorced each other in 1981, and Elaine then married Peter Kares, who is a film producer and a step-father to Nicky.
Nevertheless, Alex, who died on November 8, 2020, became an adoptive father to Nicky and supported her very much. She worked as a production coordinator on her dad's famous show, "Jeopardy!". She has two step-siblings from her father's side, and they are Matthew Trebek and Emily Trebek. The step-siblings are Alex's children with his second wife, Jean Currivan Trebek.
Who Is Elaine Trebek Kares' Daughter Nicky Trebek?
Elaine Trebek Kares' daughter, Nicky, was born in Toronto and brought up in Hollywood, Los Angeles. Since she was raised around the entertainment industry's glitz and glamour, Nicky was drawn to it and started to cultivate her own dreams. She worked as a model in various advertisement campaigns for big brands like Cosmo, Vogue, Glamour, and Mademoiselle.
In addition to modeling, Trebek was also interested in music and has recorded songs with different artists. Along with her original songs, she also recorded covers of songs from famous musicians. However, Kares' daughter has paused her dream of making music and currently operates a customized clothing shop. Nicky created the brand, and she designs the customized pieces inspired by the rock and roll genre herself.
Nicky Adores And Loves Her Father Alex 
As stated above, Elaine Trebek Kares' daughter works as a production coordinator in the "Jeopardy!" show. Since she worked with her dad on the show, the father-daughter duo shared a beautiful bonding with one another. The bright side of the father-daughter relation was that Alex Trebek treated his adoptive daughter like his own children. He also took Nicky to numerous award ceremonies and parties, along with his wife and biological children. And it looks like Nicky loved being around her family.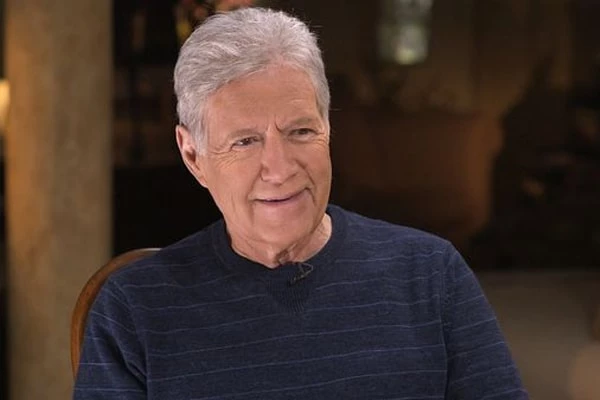 Even though Nicky is Alex's adopted daughter, he saw her as his own daughter. From her childhood, Nicky got massive love from her dad and mom. The love went on another level of heights when Alex Trebek gave Nicky his last name. Not only during her childhood, but Alex and Nicky shared a loving relationship well into her adulthood. In dedication to her father for Father's Day, Elaine's daughter revealed that during one of their father-daughter trip, Alex told her that he was going to marry Jean, his second wife. This conversation shows the true extent of their closeness.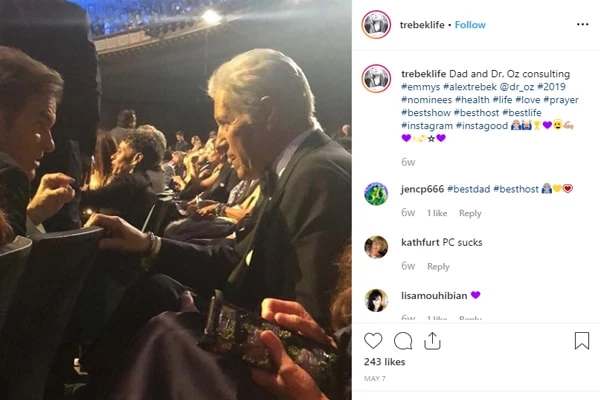 Well, it's not that she does not hang out with her mother. She might have a different chapter of love for Elaine. Hence, the important thing is that Alex Trebek and his eldest daughter, Nicky, never became distant from each other even after her parents' divorce. Rather their love and respect for each other grew more over the years.
Elaine Trebek Kares' Daughter, Nicky Trebek Is Active In Social Media
Beautiful Nicky Trebek is a fan of Instagram and Twitter. She loves to take photographs and frequently posts on Instagram. Similarly, she likes to hang out with her friends and colleagues. She also uses social media to further her business and manages and operates the account for her clothing brand ROCKIDOL.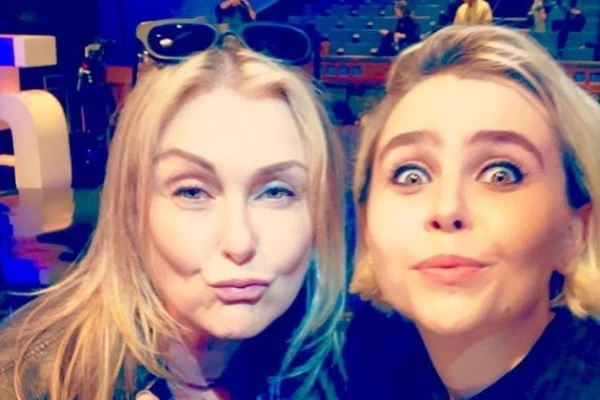 Going through her Instagram, we can presumably guess that she likes to enjoy a lot. She even uses it to promote the shows. The photos of Alex Trebek on Nicky's Instagram also shows love for her dad.
After the devastating news of Alex Trebek's passing on the 8th of November, 2020, fans have flooded Nicky's social media pages with their condolences. While Trebek herself has not talked about it yet, there is no doubt that she is heartbroken about losing her beloved father.
We offer our condolences to the Trebek family and hope that they have the strength to overcome their sorrow in this difficult time.
Get More Updates In News, Entertainment, Net Worth, and Wikis In eCelebrity Spy.