Facts About Bradley Nowell's Wife Troy Dendekker Including Her Net Worth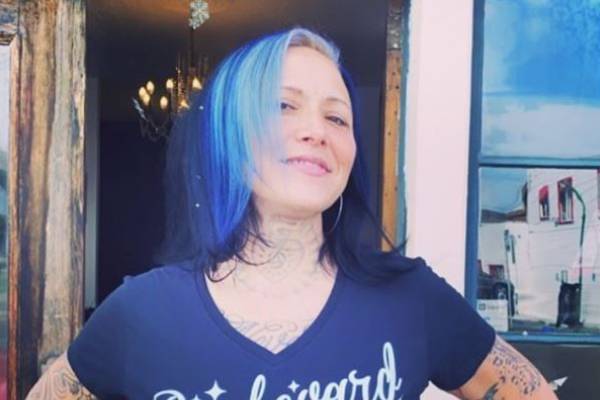 Bradley Nowell is mostly recognized as the lead vocalist and guitarist for the ska-punk band Sublime. The band is cited as one of the best ones from the 1990s, and Nowell himself had a huge influence in the alternative music world. 
Along with his career, the singer's life and relationships were also a topic of interest for many of his fans. Among them is the relationship between Nowell and his wife, Troy Dendekker, which gained much attention. Years after Bradley's death, fans of the singer are still interested in knowing who his wife is and what she is doing now.
So here are few facts about the Sublime singer, Bradley Nowell's wife, Troy Dendekker.
Was Married To Bradley Nowell
Troy Dendekker first met the Sublime frontman, Bradley Nowell, when the group was on tour in the early 1990s and started dating soon after. Few years after they started dating, Troy became pregnant with Nowell's child. Their son, Jakob James Nowell, was born on June 25, 1995.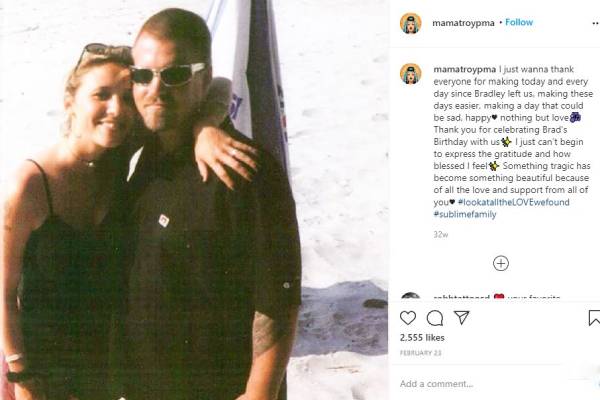 A year later, Bradley Nowell and Troy Dendekker tied the knot in Las Vegas. They tied the knot in a Hawaiian-themed ceremony on May 18, 1996, and were happy about their new life. However, tragedy struck, and Troy lost her new husband from a heroin overdose a week after their marriage. Since then Troy has used her time to carry on her late husband's legacy.
Troy Dendekker's Net Worth
As the widow of Bradley Nowell, much of the fortune he earned from his music went to his wife, Troy Dendekker. While Sublime had only gained moderate success in the early 1990s, their final album entitled, Sublime, was a huge success.
After Nowell died in 1996, his fellow band members decided to release the group's final album, which was originally titled, Killin' It. It gained immense success around the world an even entered Billboard's Top 20. While Bradley was not there to enjoy the band's success, his wife, Troy Dendekker's net worth must have seen significant growth following the albums' release.
Troy Dendekker Relationship Status
After her first husband's death, Troy Dendekker chose to focus on raising her son and lived her life away from the spotlight. There was little to no information about Troy and her love life for years. Years later, it was revealed that Bradley Nowell's wife had found love again. She reportedly married Kiki Holmes at a private ceremony in 2002.
The information about Troy's second marriage came after her husband shared their marriage certificate on social media. The post has since been deleted, however in an Instagram post from 2016, Troy talked about her husband and how he is similar to her father. Even after all these years, Dendekker has not revealed much about her second marriage and is enjoying her married life in secrecy.
Is A Mother Of Three
While Troy has refrained from sharing much of her personal details, she does not hesitate to share pictures of her children. As seen on her Instagram, Dendekker is a proud mother of four. Along with her son, Jakob Nowell, Troy is also mother to Mary Jane,  Erica Angel, and Rudi with her second husband.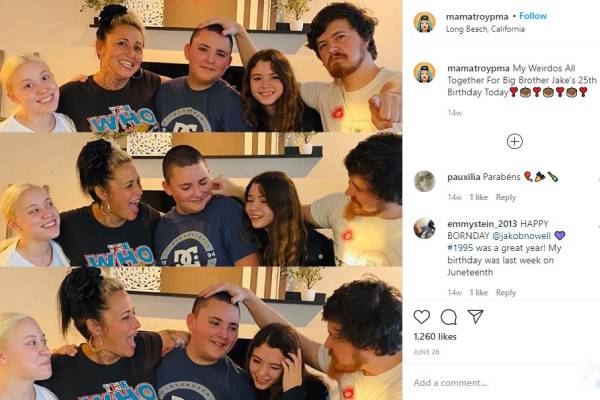 Not much is known about Troy's younger children, but it is a known fact that her eldest son has followed in his father's footsteps. Just like his father, Jakob is also making music and is the lead singer of the band LAW. He has performed in various festivals and seems to be carrying his father's legacy. On the other hand, Dendekker's daughter, Erica is pursuing a career in the modeling industry.
Like any other parent, Dendekker has also shared many pictures of her children on her social media pages. She is proud of her children and does not hesitate to share her love for them. In contrast, Bradley Nowell's wife, Troy, has not revealed much about herself. Nevertheless, we hope that Troy is living her best life with her children and family.
Get More Updates In News, Entertainment, Net Worth, and Wikis In eCelebritySpy.