Meet All Three Of Glenn Frey's Children, Was A Father Of Two Sons And A Daughter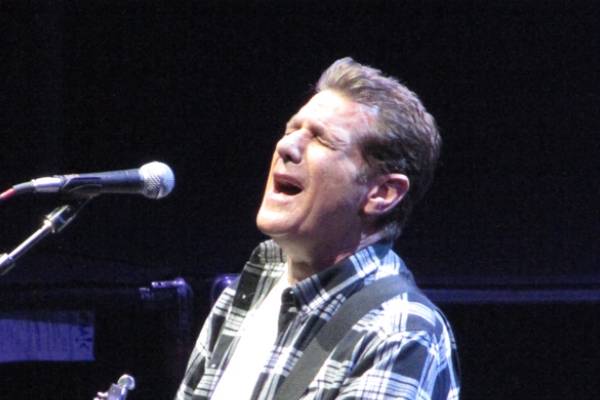 Famous American musician Glenn Frey enthralled his audience through his voice for years. As the founding member of the rock band Eagles, Frey was one the most talked-about man at one point in his life. Whether it was his professional achievements or his personal life, fans were always eager to know about their favorite vocalist.
While the rockstar's life was a topic of interest for millions of people around the world, Frey managed to keep details about his relationships and children away from the media. Before his death on January 18, 2016, Glenn Frey's children, Taylor Marie Frey, Deacon Frey, and Otis Frey, were rarely seen in public events.
Andy Summers Net Worth - Know The Police's Guitarist's Income Sources
Glenn Frey Kept His Children Away From Media
The talented musician was married twice in his life. He was first married to Janie Beggs for five years, but they had no children. He then married dancer and choreographer Cindy Millican in 1990, and the pair had three children. Their three children are Taylor, Deacon, and Otis, and the Eagles vocalist always kept them away from the public eyes.
While Frey's children were kept away from the limelight, he was very vocal about his love for his little ones. On multiple occasions, the musician talked about fatherhood and how happy he was when he was with his children. In an interview published in The Chicago Tribute in 1993, Glenn talked about the touring with the Eagles and the hard time he faced being away from his children. He was part of the show South of Sunset, which gave him a chance to live a relatively normal life and spend more time with his daughter, Taylor, who was two and a half years at the time, and his son Deacon, who was an infant.
For Glenn, his family was everything and the time he spent with his children even more so. He stated that fatherhood was the greatest thing in his life, and looking at the love he had for his children shows that.
Glenn's Daughter, Taylor Is An Actress and Author
Glenn Frey's daughter, Taylor Frey, is an actress known movies like Carol, Roadies, and few other projects. Not only studio films, but she has also acted in a sketch comedy called The Dallas Spiders. She attended Tisch School of Arts, where she met Mike Wesolowski, her writing partner.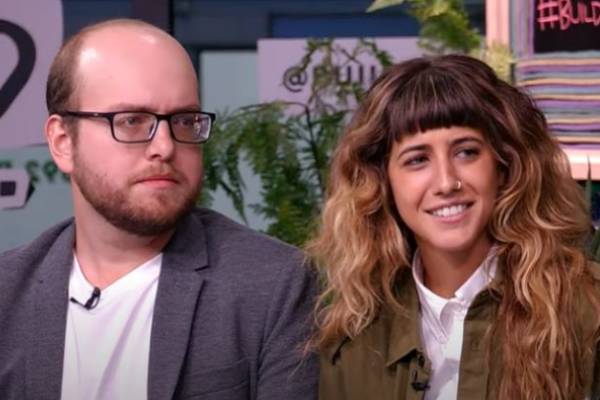 Along with acting, she has also tried her hand in writing and is the co-author of Two Trains Leave Paris alongside Mike. The fictional story is based on maths, and it has earned amazing reviews from readers. As a writer and actress, Taylor has managed to make a name for herself in the world while still carrying her father's legacy.
Deacon Filled In For His Father
Like his elder sister, Deacon Frey has also tried keeping his father's name alive. And to do this, he followed in his father's footsteps and is now the vocalist of Eagles. After Glenn's death in 2016, the Eagles were on the verge of disbanding; however, Deacon took his father's place and kept the band running. He has since performed with them on multiple occasions, and band member Don Henley credits the young man for keeping the band alive.
Performing with the band was not new for the young star as he had previously joined his father in a few of his shows. He showed interest in music from an early age and was able to show his abilities to thousands of people with his father by his side. Years after performing together, Glenn's son now is making music himself and also filling in his father's place for Eagles. It is heartwarming to see the way Deacon has contributed to his father's legacy.
Glenn Frey's Youngest Son, Otis Frey
While two of Glenn's children have made a name for themselves in the media, his youngest son Otis is yet to make his presence known to the world. This might be because he is still in high school and is yet to choose a career path for himself. We can only hope that the youngest of the Frey family will follow in his father's footsteps and shine like his siblings.
Even with him being one of the most famous singer-songwriters in the world, Glenn managed to keep his family hidden from the public eyes. However, after his death, his children have stepped up and helped keep his memory alive.
Get More Updates In News, Entertainment, Net Worth, and Wikis In eCelebrity Spy.