Here Are 5 Facts About Chris Evans' Dog Dodger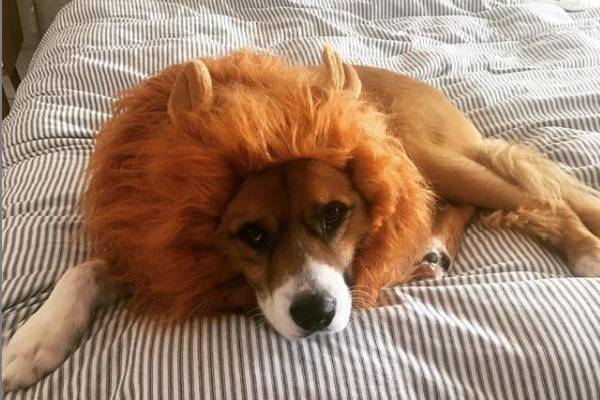 The heart of MCU, Captain America, has become a trending topic in social media recently. The character played by Chris Evans in Marvel's one of the most iconic roles is blowing up on Twitter, and a recent NSFW picture in Chris's Instagram story is at the center of it all. Chris's story on Saturday afternoon featured a screen recording of him playing the game Heads Up with family, but at the end of the video, his camera roll showed up, which featured a picture of a p*nis and another picture of him next to a text saying 'guard that p***y.'
After this unprecedented leak, Twitter went crazy; some made fun of him with memes while others were defending him for a blunder. The post wast deleted right way, but many people had already noticed that, and it started surfacing up on Twitter. And among the defenders, fans started sharing pictures of Chris Evans's dog Dodger which was very wholesome. Dodger has been Chris's soulmate for quite a while, and in this article, we will be discussing five facts that you probably did not know about Chris Evans's dog.
Dodger Is His Quarantine Partner
Since the COVID-19 pandemic started, Chris has been spending his lockdown with his doggo. The duo was very active on Instagram, showcasing the precious bond they shared with each other. The 38-year-old actor never forgets to compliment his mate in any chance he gets.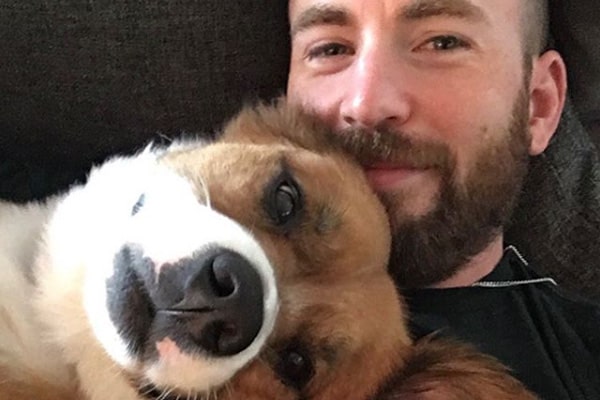 From valentine's day to national puppy day, Dodger has become the perfect partner for Chris. The two are always cuddling, and they look inseparable. Let's hope we will see this bond between them forever.
Chris Got Dodger a Knives Out Sweater For Holidays
The Knives Out actor got his doggo a sweater from arguably one of the best movies of 2019. The movie featured Chris Evans wearing a cream color sweater, which represented Chris's character's disrespect towards his family for how good it has it in the film.
Even though the sweater's reasoning was twisted, it still caused a run on cable-knit sweaters at several online retailers. And, Chris went and bought one for his dog too. Following this, several fans also got their pets similar sweaters.
Dodger Was Operated Recently
Captain America's dog got a hip surgery recently in July. The actor shared that on his Twitter with a photo of him cuddling with Dodger. Dodger got his fur shaved for the surgery. Chris later revealed that he was a nervous parent during the surgery.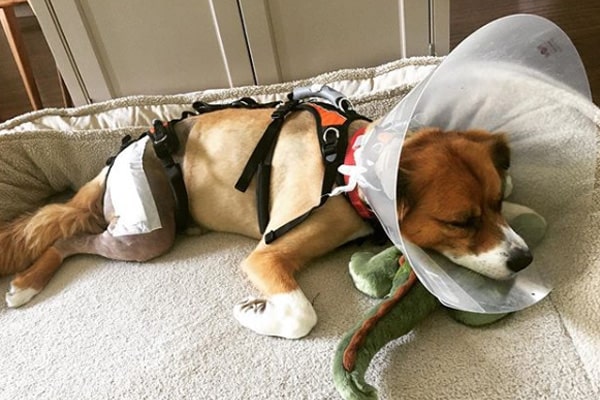 After the surgery, Chris updated his fans about the dog's surgery revealing the dog was now in perfect condition and fully recovering. Chris added that Dodger just needs few medicines to numb the pain. 
Chris Met Dodger While Filming 'Gifted'
Chris met Dodger while filming 'Gifted' back in 2017. As reported by the US Magazine, the two met in the litter of rescue puppies inside a shelter stay. Chris added a tweet in 2018 that he knew right away that the doggo was desperate to get out, and he was sure he would take him home that day.
Since then, the two have been inseparable, and the love between them showcases the best example of a dog being man's best friend.
Dodger's Original Name Was Benny
In 2019, Chris shared rare footage on Twitter, where he referred to the dog by the name the shelter gave him, Benny. The doggo immediately responded to it. Dodger was revealed to be in the shelter stay for about a month before Chris eventually adopted him. The Snowpiercer actor also added that he was surprised that no one had taken the adorable dog before that. 
Get More Updates In News, Entertainment, Net Worth, and Wikis In eCelebrity Spy.