Meet Jana Carter's Children That She Had With Ex-Husband Van Jones And Look At Their Parenting and Family Relationship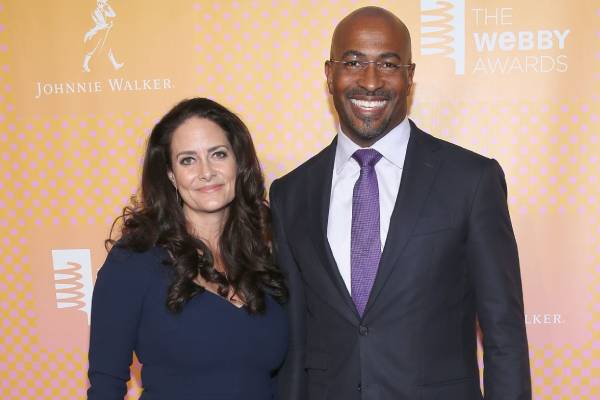 Jana Carter is mostly known as the ex-wife of famous CNN host Van Jones. The two were married for thirteen years and legally separated in 2019. The pair had always been tight-lipped about their personal lives and managed to keep most of their divorce details a secret.
The former couple of Jana and Van both studied law, but their career took a different direction. Van is famous for his work with former President Barack Obama, whereas Jana practiced law and is also an entrepreneur. The divorced pair have two children, Mattai Jones, and Cabral Jones, together. 
Jana Carter's Children
Jana Carter and her former husband, Van Jones, is blessed with two beautiful children. Their first son Cabral Jones was born in 2005, whereas their second son, Mattai Jones, was born in 2009. Even though they are no longer together, both have dedicated their time to raise their children in a healthy environment.
After the birth of their children, Carter limited her work hours to spend more time with her boys. She reportedly hasn't practiced law for years due to her boy's birth. Jones also knows about family devotion and spends as much time as he can with his boys.
Living Arrangement After Divorce
While the couple shared a very loving and close relationship with each other, unfortunately, their relationship couldn't withstand the test of time. To everyone's surprise, Jana filed for divorce in September 2018. In a statement received by People, the couple stated that while they are separating, they still loved each other and would raise their children together.
Their divorce was finalized a few months later, and as stated earlier, the pair settled for joint legal and physical custody of their children. Unlike many other divorced couples, Carter and Jones did not cause any drama during the whole process and settled their differences peacefully.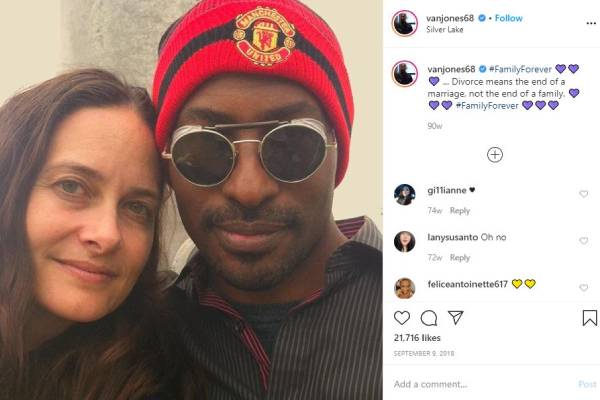 As per the divorce settlement, Cabral and Mattai spends equal time with each parent and are undoubtedly loved by both of their parents. The former couple has set an example for others by solving their issues with maturity.
Also, they have been very particular about their privacy during and after the whole process. Van actually spoke up against Wendy Williams after she asked about his divorce while he was on the show. Not only this, but both Van and Jana also have actively kept their boys away from the media. Jones rarely posts about them on his social media, and as for Jana, she has made her profiles private.
Professional Relationship
While the pair have separated in terms of their personal life, they continue to work together in their professional life. Carter has been the Director of Operations and Producer at Magic Labs Media, a company established by Van Jones.
Jana serving in one of the highest positions in the company, is commendable seeing the pair's situation. They have successfully separated their life and business and have actually worked together for the betterment of their company.
Nevertheless, we hope that the divorced pair and their lovely children have a happy and healthy life and wish that Jana and Van would share more about their sons in the coming future.
Get More Updates In News, Entertainment, Net Worth, and Wikis In eCelebrity Spy.