Married For More Than A Decade, Learn About Jerry Sloan's Wife Tammy Jessop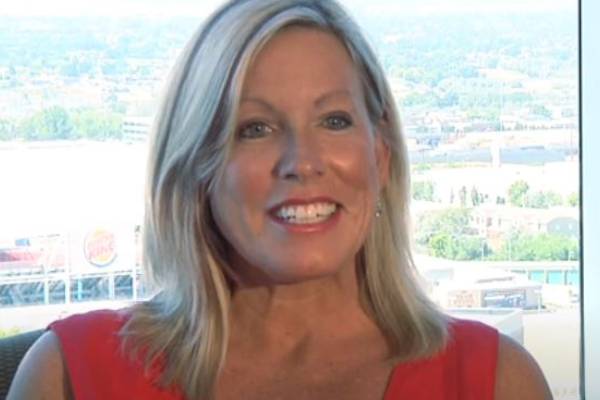 Famous NBA star Jerry Sloan had always been in front of the public eyes since the early days of his career. As one of the most decorated NBA players, Sloan's life has been a topic of interest for his fans. And he only shared a few glimpses of his life with them, whether it was his marriages or his family.
Jerry Sloan was married twice in his lifetime. He was previously married to his high school sweetheart, Bobbye Sloan, for forty-one years. Two years after her death in 2004, due to pancreatic cancer, Sloan found love again and married Tammy Jessop aka Tammy Sloan.
Who Is Jerry Sloan's Wife, Tammy Jessop?
The famous Utah Jazz head coach's first marriage had a fairytale beginning. However, multiple health problems, including a highly public breast cancer battle and later pancreatic cancer, took his first wife, Bobbye, away from him. And after mourning her loss for years, Sloan found love and companionship in Tammy Jessop.
Jerry's partner Tammy Jessop is originally from Ohio and moved to Utah for work. She wanted to pursue her career in the restaurant business and moved away from home. This decision was the most important one in her life since she not only succeeded in fulfilling her dream but also helped in her personal life. In a rare interview, Tammy revealed that she met her future husband at a local restaurant in 2005, a year after Sloan lost his wife to cancer.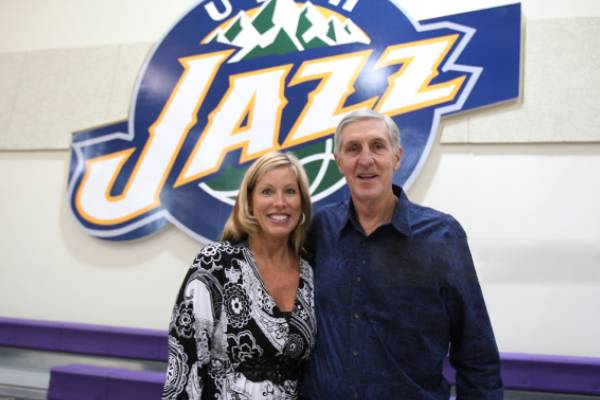 While she wasn't a big Jazz fan, their connection was instant. However, Tammy having a young son became an issue since Jerry already had grown-up children. But that didn't stop the pair from pursuing their relationship and were engaged soon after. They got married in a secret ceremony in Salt Lake City. The secret ceremony was not even attended by Sloan's children from his first marriage. Nevertheless, they must have been happy about the new chapter in their father's life.
The couple's relationship is said to have brought fresh air to Jerry. While the pair did not have children together, they share four young ones among them from their previous relationships. Jerry has two daughters, Kathy Sloan and Holly Sloan, and a son, Brian Sloan, from his first marriage whereas Tammy, has one son, Rhett. And even though Jerry was hesitant about little Rhett initially, the pair went on to have a good relationship and Tammy revealed that they adored each other.
Apart from the above-mentioned things, the famous NBA star and his wife always tried very hard to stay away from the limelight. They succeeded in keeping most of their life for themselves and after Sloan's death, it seems like Tammy will continue to do so.
Where Is Jerry Sloan's Wife Tammy Jessop Now?
Jerry Sloan and his wife Tammy Jessop lived in Utah. The pair had always stayed away from public eyes and had lived their life peacefully with each other. Especially after Sloan was diagnosed with Parkinson's disease and Lewy body dementia, the couple had not been seen outside much. Tammy had been taking care of her sick husband and making his days easier even though he was suffering from such severe disease.
Unfortunately, Jerry Sloan passed away on May 22, 2020, at the age of seventy-eight and we can only imagine how hard it must be for Jessop during this difficult time.
Jerry Sloan Net Worth - Income And Earnings From His Career As A Basketball Player And Coach
And just like their wedding and the following years, Jerry and Tammy managed to keep their lives to themselves. The length these two went through to keep their lives away from the prying eyes was commendable, and with Sloan's health degrading with each passing day, it was no surprise that they continued to stay away from the media.
Whatever may be Tammy's decision in the coming days we hope that she will live a happy life and send our love and condolences during this hard time after losing her beloved husband.
Explore more on eCelebrity Spy and get updates on Celebrity News, Wikis, Net Worth, and More.