Who Is Ken Osmond's Wife Sandra Purdy? Married From 1969 Till Ken's Death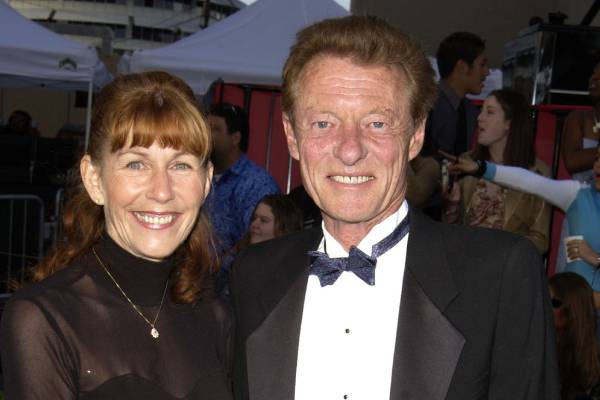 The talented actor Ken Osmond was known for his portrayal of the troublemaker Eddie Haskell on the long-running sitcom, Leave It to Beaver. He also reprised his role in the revival series The New Leave It to Beaver. While he had earned fame from his acting career, his personal life was always a mystery to many. A large number of his fans were still eager to know about his family and relationships.
Ken Osmond was married once in his lifetime and also had two sons. The actor, who passed away on May 18, 2020, was seventy-six and passed away from complications peripheral arterial disease and chronic obstructive pulmonary disease. Osmond's partner at the Los Angeles Police Department said that he suffered from respiratory issues.
Actor Ken Osmond Dead At 76, Was Famous For His Role In "Leave It To Beaver"
Ken Osmond's Wife, Sandra Purdy
While the actor's life had been spent in front of the public eye, he managed to keep his personal life and family members away from it. Ken Osmond's wife Sandra Purdy's identity and other information have always been a mystery to the world. Unlike Ken, his wife Sandra is happy and lived her life away from the spotlight.
The couple got married in 1969, but Purdy's identity was never open information to the world. However, there were many rumors and speculations around her identity and as well as her relationship with the actor over the years. And it is commendable how the couple who had been married for decades, managed to keep their life away from prying eyes.
While the couple's life was always doused with mystery, it is no secret that they have two children. The two boys, Eric Osmond and Christian Osmond were born in 1971 and 1974, respectively. It is reported that Ken joined the police force after his marriage since he was not happy with the roles he was offered during that time. While he wanted to continue acting, the fear of being typecast in Hollywood was what led him to leave and search for other jobs to provide for his family.
Even with the actor facing so much trouble due to his career, Sandra kept on being a constant in his life and undoubtedly supported his life choices. And with their marriage survived multiple turbulence, we can say that the pair lived a happy and content life till Ken's death.
Ken's death was first announced by his son, Eric, through Osmond's representative. In the statement, Eric stated that the famous actor was surrounded by his family when he passed and that he was loved by all.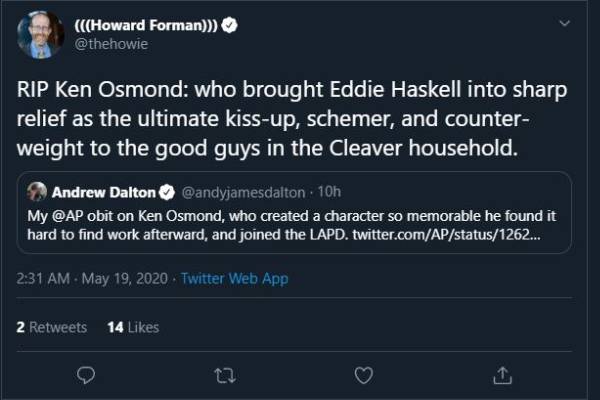 After the news about his death surfaced, fans of the actor took to social media to share their condolences and sent love to the grieving family. Also, many of his coworkers from both the film industry and police department shared their stories about the talented actor.
Where Is Osmond's Wife Sandra Purdy Now?
Like every other Hollywood star, Osmond also lived in Los Angeles and, according to reports, took his last breathe there too. So, it is no secret that his wife and two sons also reside in the LA area. However, it is unclear where in LA, they are settled in, and if the family lives together or not.
The very few details about the Osmond family and their whereabouts only show the length; Ken had gone to protect his family from the public eye. And even with Eric following in his father's footsteps and working in the film industry, the family has managed to avoid being in the limelight for years and will undoubtedly continue to do so.
Explore more on eCelebrity Spy and get updates on Celebrity News, Wikis, Net Worth, and More.