Look Into The Marital Life Of Joan Cusack And Richard Burke. Proud Parents Of Two Children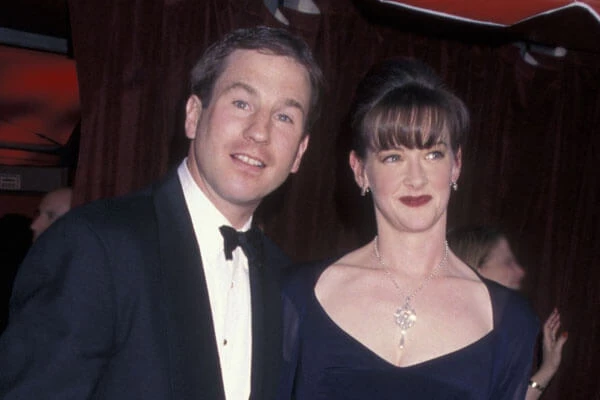 The actress Joan Cusack and CEO Richard Burke have now been together for an extended period of time. The pair got married in 1996 and have two sons named Dylan John Burke and Miles Burke.
Joan Cusack is an American actress mostly known for her work in the American TV series "Shameless." Her husband, Richard Burke, was a former attorney and currently is the CEO and president of Envoy.
Joan Cusack and Richard Burke Have Been Married for 23 Years
The lovely pair of Joan Cusack and her husband Richard Burke have been enjoying their marital life for 23 years. Not to say that they haven't experienced a few bumps along the road, but the couple has been in a steady relationship so far. Joan and Richard got married in 1996. Maintaining a marriage for this long period can be difficult, but the pair has been doing a pretty good job at it.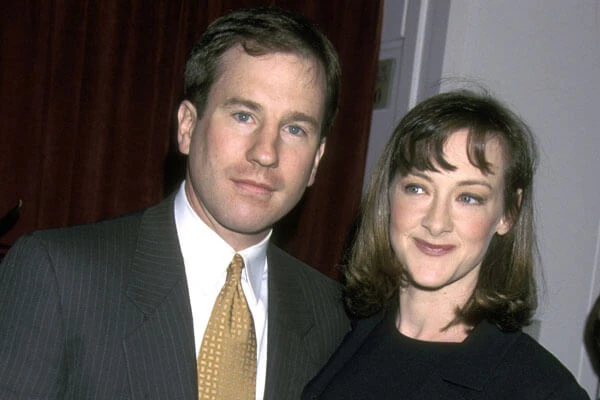 Having been married for more than two decades, Joan Cusack and Richard Burke surely share a lot of love between them. Unlike most celebrity couples, rumors about this pair have not risen in the media throughout their married life. Even though they have hectic lives, which to an extent, revolves around their work, they have managed to find time for each other.
Supportive of each other's work, the married couple can be found attending various movie premiers together. They have been photographed together in many events alongside their children. We can say that their love has not fizzled out, and they are living a happy married life. 
They Are Parents Of Two Sons
Joan Cusack and Richard Burke have two sons named Dylan John Burke and Miles Burke. Their eldest son Dylan was born in June 1997, and their second son, Miles, was born in July 2000. Joan and Richard seem to be loving and supportive parents.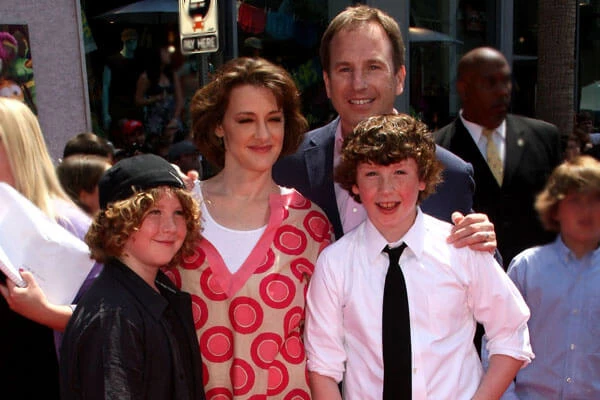 In various interviews, Joan Cusack has said that her first priority will always be her children. She has said that she tries to be a friend to her sons and not impose expectations upon them. Instead, she would support her kids in whatever they decide to do as long as it makes them happy. She has also mentioned that her parents have had an enormous influence on how she raises her kids.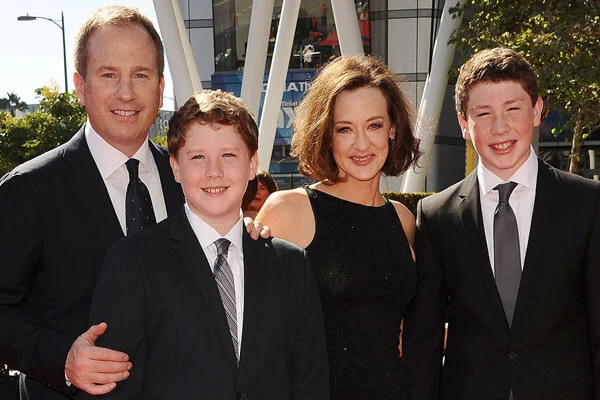 Making time for each other, the family of four often try to involve themselves in relaxing activities when the stress gets too much. It seems like they are living a comfortable and love-filled life.
Keep Up With eCelebritySpy, For More Updates On News, Net Worth, Wikis, and Articles.