Meet Both Of Late Actor Geno Silva's Wife Pamela Silva And Daughter Lucia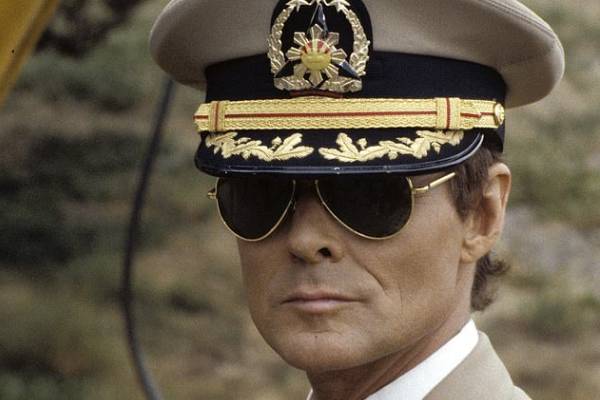 The talented actor Geno Silva was known for his portrayal of The Skull, in the famous movie Scarface. Along with this, he had appeared in many other films like A Man Apart, 1941, and many television series. While he has gained much fame for his character acting, his personal life was always doused with mystery. Many of his fans were always eager to know about his love life and family.
In his long and very contained lifetime, Geno Silva was married and also had a daughter. The actor, who passed away on May 9, 2020, at his home in Los Angeles, due to frontotemporal degeneration, was seventy-two. And just like his professional career, his personal life was also good, if not better.
Geno Silva's Wife And Daughter
While the actor had lived most of his life in front of public eyes, he managed to seal his personal life from it. Geno Silva's wife Pamela Silva and his daughter, Lucia Silva's identity, have been a mystery to the world. Unlike Geno, both Pamela and Lucia seem to enjoy their life away from the spotlight.
Known For His Role As The Skull In Scarface, Actor Geno Silva Dead At 72
Even in this day and age, it is impressive how the couple who has been married for decades, have managed to keep their life away from the prying eyes. The only thing that seems to be known about Geno's wife Pamela is that she owns a dance studio along with her husband. This gives us the idea that while she might not be eager to join the glamour industry, she does help people to learn the art of dance. 
Apart from this, there are no other reports about Silva's wife. Also same is the case for his daughter, Lucia. Like her mother, Lucia also loves her privacy and has kept her life hidden from the public eye. And the only thing known about her is that she has two children, Eva and Levon. It is commendable how the family has kept their life for themselves and have not paraded it on the internet, unlike many other artists.
Where Are Geno Silva's Family Now?
Just like many Hollywood stars, Geno also lived in sunny Los Angeles, California. Also, the actor had a home in Taos, New Mexico. Currently, the family is living in Los Angeles, and Geno took his last breath at his home there. However, it is unclear where in LA, they reside, and if Silva's daughter still lives with her parents.
This only shows the length the Silva family has gone to protect themselves from the public eye. They have managed to avoid public scrutiny and has avoided camera for years and will continue to do so.
While the family has excluded themselves from the entertainment industry, many of the members from it have sent their condolences and love to the late actor. Fans of the actor have also taken to social media to share their grief after losing the actor who played their favorite characters.
Nevertheless, we wish that they have lived a happy life and send our love during this hard time after losing an integral part of their family.
Explore more on eCelebrity Spy and get updates on Celebrity News, Wikis, Net Worth, and More.