Don't Miss Anything About Ron Harper's Wife Maria Harper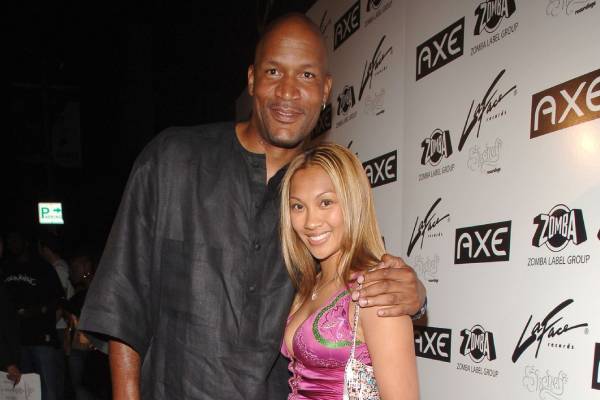 Famous NBA star Ron Harper has been in front of public eyes for years. As one of the most decorated NBA players, Harper has his fans invested in his life both professionally and personally. Even after retirement, his fans are eager to learn more about their favorite athlete and are always waiting for any news about him.
Ron Harper has been married to Maria Harper for years. Maria herself was a basketball player during her school and college days and is still involved in the game. They have three children together, among which the oldest one has followed in his parent's footsteps.
Ron Harper Net Worth - Look At The Former NBA Player's Income And Earning Sources
Ron Harper's Wife, Maria Harper
Unlike many of his peers, the former basketball player has managed to keep his love life away from public eyes. Harper's wife, Maria Harper, has mostly stayed away from the media and lived happily in the shadows. Even throughout the peak of his career, he managed to shield his family from unwanted attention and has continued to do so.
While Ron's partner, Maria managed to hide from the media during his career, with their son, Ron Harper Jr. joining the basketball scene fans have been getting new information about her now. In one interview, Harper Jr. revealed that his mother was the one who coached him through grade school in their driveway.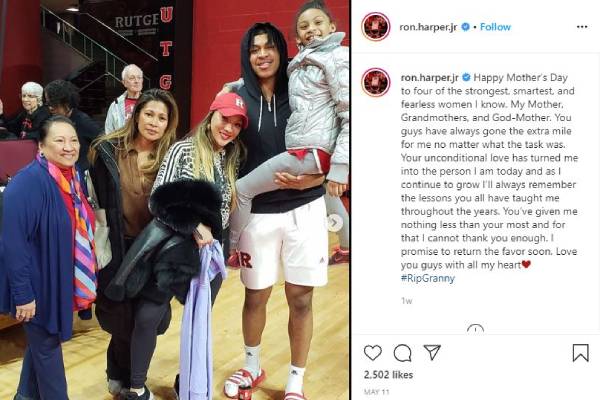 Maria herself was a Division I basketball player at the University of New Orleans. Using her experience in the game, the five-foot-four inches, Maria trained her eldest son and helped him learn new tricks. And she continues to share her knowledge about the games with children through STACK AAU Basketball as a coach and trainer. 
Although the Harper family fans have been getting new information about their favorite basketball family, we hope that they open up and share about their lives more in the upcoming future.
READ MORE: Vixella Biography: Life of A Youtuber And A Streamer
Where Is Ron Harper's Wife Now?
Like Ron, his wife Maria is also very passionate about the games and intended to use her expertise in the area to help kids develop a love for it. In an article published in 2007, Maria mentioned her experiences of coaching high school girls to their games along with working with various charities. 
She established Ring City, a place for basketball lovers with her husband, and has since worked there to fulfill the dreams of many kids. Along with this, she also works in various non-profit organizations in any capacity possible. Through her foundation Give & Go, Harper has helped the kids not only excel in the games but also in academics.
While her personal life is still doused in mystery, Ron Harper's beau and her ambitions to help women's basketball scene in her hometown is a popular piece of information. Nevertheless, we, as viewers, can only wish the unstoppable woman best wishes for her works and hope that she would share more about her life with the people in the future.
Legal Troubles
After staying away from the limelight successfully for years, in 2017, news broke that Maria had been taken into custody and charged her with DWI. She admitted to driving under the influence and also leaving the scene without reporting the accident. However, she was released soon after.
Furthermore, there are sources that suggest that Ron Harper and Maria Harper are divorced. And since the pair tend to keep their personal life away from the media, we have to give props to them for keeping such information a secret. 
Explore more on eCelebrity Spy and get updates on Celebrity News, Wikis, Net Worth, and More.