Who Is Zaza Pachulia's Wife Tika Pachulia? Learn More About Her. Any Children?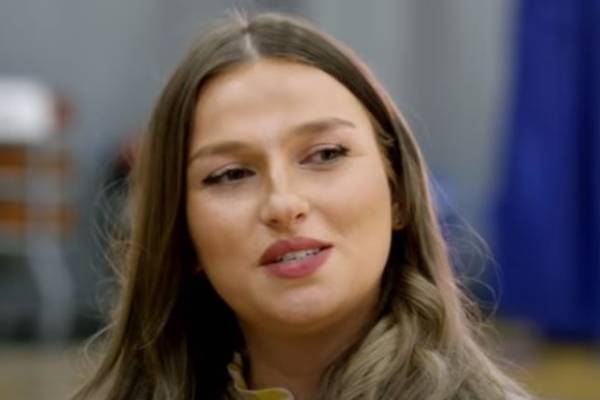 The former NBA player Zaza Pachulia has been a permanent fixture in the NBA scene for years. As a part of the Golden State Warriors, he won two NBA championships and even won many international titles with the Georgia national team. He has since retired but is still involved in the game as the consultant for his former team, the Warriors.
Along with his professional achievements, the talented player's personal life, and his relationship with his wife, Tika Pachulia, has also been a topic of conversation for many of his fans. The pair have been together for years and does not hesitate to showcase their love to the world.
Who Is Zaza Pachulia's Wife, Tika Pachulia?
Like her husband, Zaza, Tika Pachulia, is also from Georgia and grew up there. She was born on December 30, 1987, in Georgia. She was a member of the Georgia National Ballet, and this was how she met her future husband. Zaza reportedly watched Tika perform with the ballet group and was mesmerized by her beauty.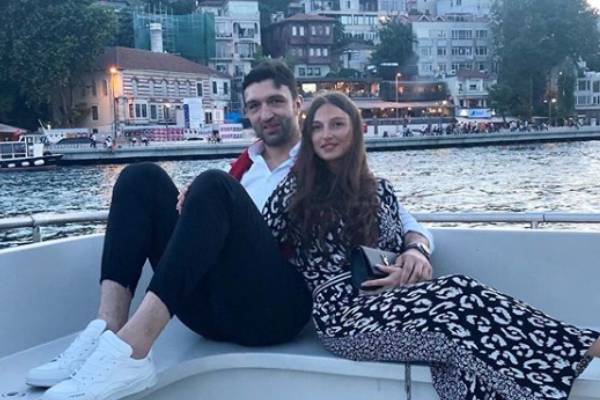 Apart from her dancing background, not much has been revealed about Pachulia's life. Currently, she seems to be focussing on raising her children and keeping her family happy. Zaza and his wife have managed to keep her life away from the media and have rarely talked about their relationships.
Marriage And Children
Zaza reportedly met his wife in 2007 after watching her perform with Georgia National Ballet, and the two got married a year later. The pair were wedded in a private ceremony and is yet to reveal details about their wedding ceremony. The two have been together for thirteen years and looking at their social media pages; it is clear that their marriage has been going strong.
After years of marriage, the couple has been blessed with four beautiful children, two boys, and two girls. Their two sons, Davit Pachulia and Saba Pachulia, seem to be following in their father's footsteps and are seen playing basketball under Zaza's training. Both of the boys have their personal Instagram accounts, where they have posted pictures from their games.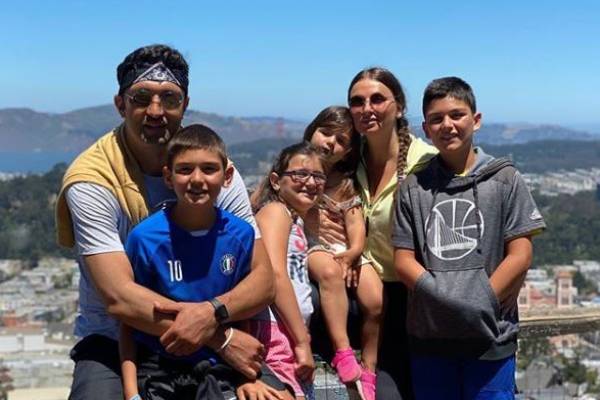 On the other hand, Tika and Zaza's daughters, Mariam Pachulia and Nusta Pachulia, have not only inherited their mother's beauty but also her photogenic skills. Whether the girls have been blessed with their mother's dancing skills or their father's basketball abilities is yet to be seen. But there is no argument that the Pachulia brood will be loved no matter what they choose to do in their future.
Tika Pachulia's Social Media And Death Threats
Following Zaza Pachulia's rise to fame, Tika also gained heavy attention and a large following on her social media. As of June 2020, she has more than 41K followers on her Instagram account. Her page seems to be the perfect place to see the family's travel diaries and day to day life. Zaza Pachulia's wife has shared a few dance videos remembering her days as a ballet dancer.
In 2017, the Pachulia family received death threats on their social media pages after an on-court accident involving Zaza. During a game between Golden State Warriors and San Antonio Spurs, an impact between him and Kawhi Leonard resulted in a serious ankle injury for the Spurs star. This resulted in the family receiving death threats, which left the family shaken.
What Is Scottie Pippen's Wife Larsa Younan's Net Worth?
Due to social media threats, security guards were placed at Pachulia's children's school as a precautionary measure. This was a rough time for the family, but they went through the struggle together and has come out closer than ever.
Even though they had to go through such trouble, Zaza, his wife, and their children live happily now.
Explore more on eCelebrity Spy and get updates on Celebrity News, Wikis, Net Worth, and More.