Adriana De Moura Net Worth - Earnings As A Model And Salary From The Real Housewives Of Miami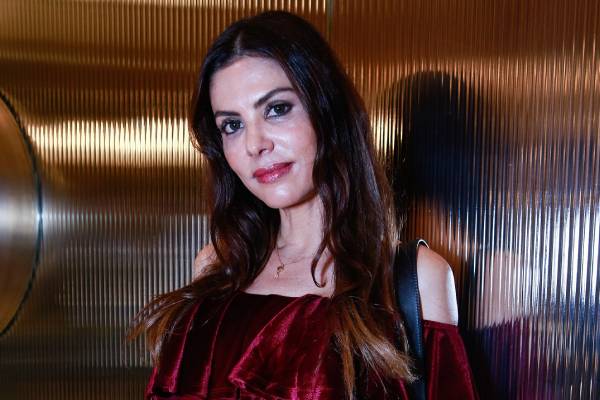 Hailing from Brazil, but Miami-based television personality, Adriana De Moura's net worth is estimated to be $10 million, which she has amassed from her extensive involvement in the lucrative showbiz. The Miami bombshell has been through some messy times, particularly regarding the divorce with her ex-husband, but she never stopped in her tracks. The gorgeous model continues to rack up her popularity and net worth as time passes by.
Adriana De Moura was born on November 26, 1965, in Brazil. Her family wasn't exactly wealthy when she was a child, so she wasn't spoon fed all the hard-worked fortune she has gathered. In fact, she had a devastating childhood since her father cheated on her mom and left. However, things have taken a good turn, and now, Adriana De Moura's husband, Frederic Marq, has stuck around with her for seven years.
Net Worth and Sources of Income
Adriana De Moura is an exceptionally talented reality television actress, as well as a model. That explains her well-deserved success and fortune. She has consistently been working on racking up a good reputation in the showbiz.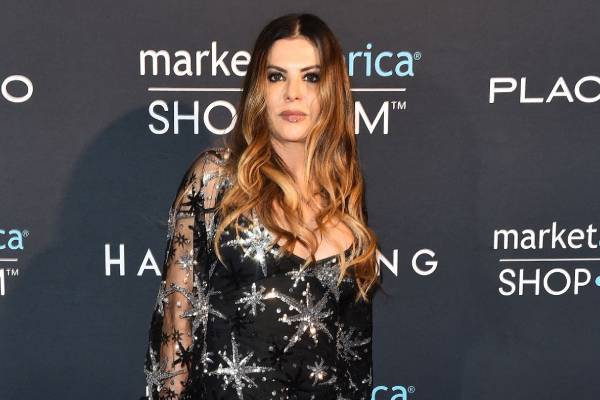 As mentioned above, Adriana De Moura's net worth is estimated to be a whopping $10 million, thanks to her profitable ventures in television and modeling industry.
Income from Television
It would be safe to attribute a substantial portion of Adriana De Moura's earnings to the revenue she received for being one of the cast members of Bravo's insanely popular show, The Real Housewives of Miami. Appearing in the show for a whopping 41 episodes alongside Lisa Hochstein, Marysol Patton, and other huge tv stars, she managed to secure a reputed spot for herself in the world of reality television shows. In fact, according to Celebrity Net Worth, Andriana De Moura's salary per season for the show was $75K.
Apart from RHOM, she has also gathered her income by starring in prominent shows including Sobe: Role Models. Moreover, she also features in this upcoming movie titled Apollyon, which is set to release on February 28, 2020, and is sure to bump up Adriana De Moura's wealth by a vast margin.
Income from Artwork
Not many might be aware of this, but Adriana studied Art and Culture in Florence and at Paris' Sorbonne Institute. So it makes sense that she is a successful art curator, specializing in Brazilian heritage. Since her graduation, she has visited museums in more than forty countries all across the world. The actress who can speak five languages has been an art dealer for over a decade. Her art gallery lies in 4217 Ponce de Leon Blvd (2nd floor) in Miami, Florida.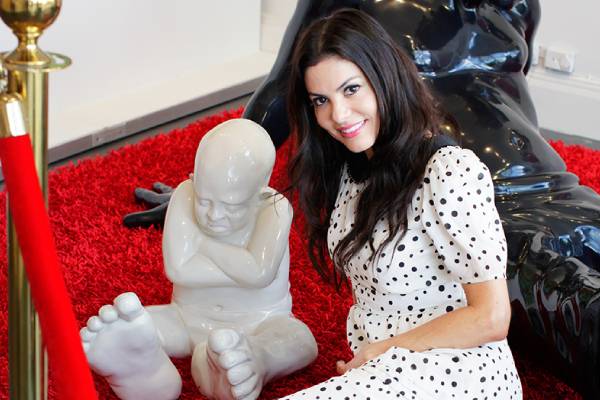 Adriana's art gallery features contemporary art showing international and national emerging artists. She works as the curator of the exhibition of paintings, sculptures, drawings, and even performances. As a creative art dealer, we can be sure of the fact that Adriana De Moura must be raking in a massive fortune from the venture.
Modeling and Activism
Adriana is much more than just a fiery, talented Brazilian. She is an avid lover of playing piano and is also fond of animals, which she highlighted by signing up to be the first Brazilian face for PETA. She was thrilled to represent a group of animals that are often overlooked in the anti-animal cruelty movement.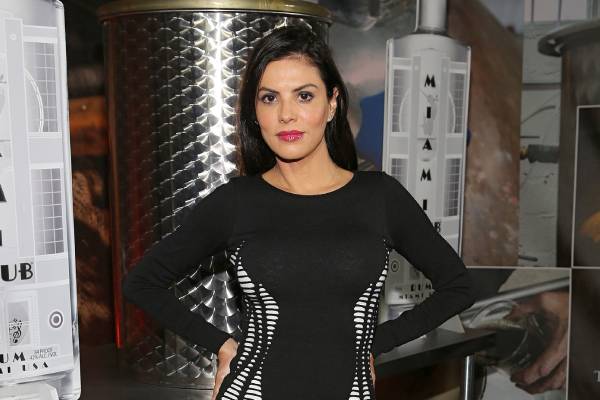 Apart from posing for PETA, she has modeled for Brasilus magazine and has also walked the runway during Mercedes-Benz Fashion Week Swim in 2015 in Florida. This is certain to have racked up Adriana De Moura's earnings a great deal.
Lifestyle
Adriana De Moura's Instagram underlines that she is undoubtedly a wealthy star. The fashionista often posts pictures of herself traveling around, grabbing a cup of coffee and other times, a casual picture of herself on the beach.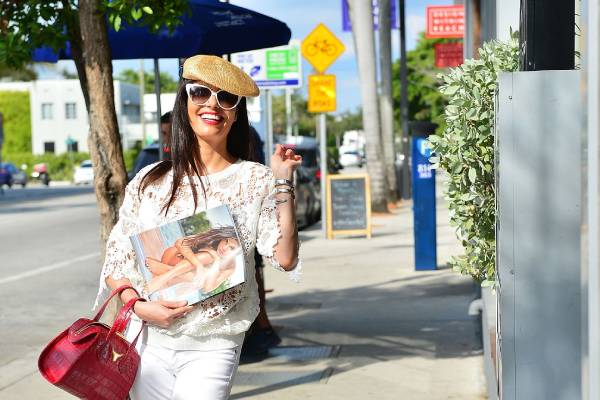 Adriana's husband, Frederic Marq, is a French hotel developer and interior designer, and the pair got married on May 17, 2013, by which time the couple had already been dating for five years.
The couple now takes care of their son, Alex, which Moura welcomed with her ex, Roberto. The family lives together, and the pair of Adriana and Frederic Marq have never been part of any controversy or breakups.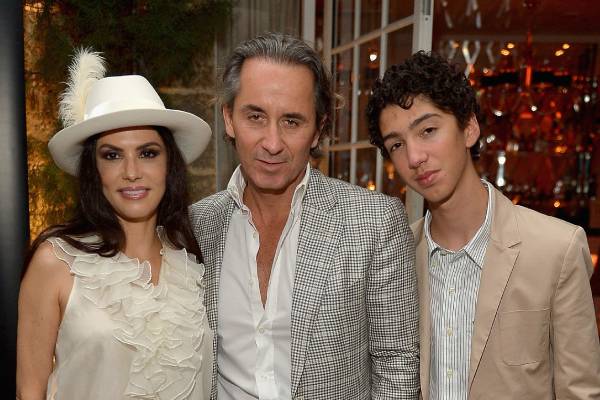 Adriana De Moura, in 2018, had put her 2,795 square foot Spanish style home on sale for $5 million. She dropped a $100K on the price later on, but we still aren't sure if the house was purchased. However, there had been some rumors about Adriana De Moura, her husband, and son looking to overhaul a 1920's motor yacht with plans to settle in after the construction is complete.
Until then, Adriana can soak up with Miami sun, and given the remarkable talent and experience with the television industry, she is not going to have her hands empty for long. The more roles that come and land on her plate, the more De Moura's fortune is going to pile up.
Keep Up With eCelebritySpy, For More Updates On News, Net Worth, Wikis, and Articles.