Gary Cherone Net Worth - Income From Extreme And Other Ventures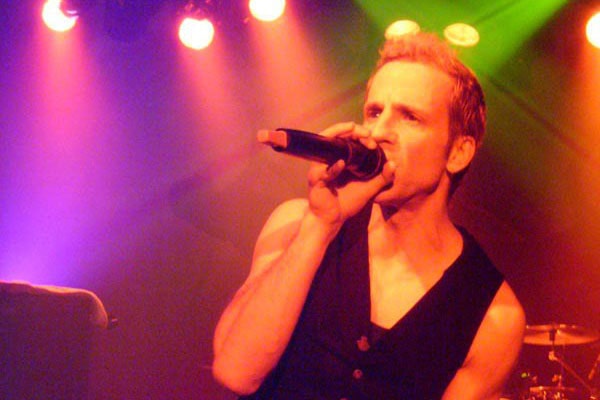 Known for his fantastic voice and songwriting skills, Gary Cherone has been a part of renowned bands like Extreme and Van Halen. Being the singer of these bands has helped him gain success among a large group of people.
As the vocalist for many bands, Gary Cherone's net worth is estimated to be $5 million. He has managed to earn this massive fortune from his times in various well-known bands.
Is Gary Cherone Married? Look Into The Singer's Relationship Status
Gary Cherone's Net Worth And Earnings
As mentioned above, Gary Cherone has an estimated net worth of $5 million. He managed to amass this huge fortune from his career as a singer of many famous hard rock/heavy metal bands.
Income From Extreme
The Boston-based band Extreme was formed in the late 80s and has since produced many memorable songs. Extreme's self-titled debut album was released in 1989 and gained moderate success. But, its popularity rose only after the second album, Extreme II: Pornograffitti, which was released in 1990. Well, the initial response to the album was not as expected. After the release of the acoustic ballad "More Than Words," the album sales gained traction and eventually was certified double platinum. Due to the changing scene in the music industry, Extreme disbanded in the late 90s after releasing two more albums. Some of the albums and their estimated sales with reference to the Wikipedia are listed below:
| | |
| --- | --- |
| Album | Album Sales(copies) in the US |
| Extreme | 300K+ |
| Extreme II: Pornograffitti | 2 million+ |
| III Sides to Every Story | 700K+ |
| Waiting for the Punchline | 100K+ |
While the album sales were not as grand as expected, the bands touring made up for it. They toured in support of David Lee Roth in 1991 and performed a medley of Queen hits during The Freddie Mercury Tribute Concert. They also went on tour in support of the last album, but it resulted in the disband as the guitarist Nuno Bettencourt was not satisfied with the band's overall performance.
Extreme reunited with the vocalist on several occasions since 2004. However, in 2007 they announced plans for a new album and a world tour with Cherone as the lead singer. The band's album Saudades de Rock was released in August 2008 with mostly positive reviews. 
Since the reunion, Extreme has toured and participated in many festivals. Also, looking at their official website, the band did tons of shows and will be planning more around the world. Undoubtedly, the earnings from these shows will help propel Gary Cherone's net worth to greater heights. 
Outside Extreme
With Extreme being out of the scene, Gary auditioned for another popular band Van Halen at the urging of manager Ray Daniels. This move resulted in him being part of one of the greatest bands in the world. As the vocalist of Van Halen, he lent his voice for Van Halen III with Eddie Van Halen, Alex Van Halen, and Michael Anthony. The album performed well on charts but could not match the previous records held by Van Halen. However, seeing the band's reputation and popularity during those years Gary Cherone's earnings from the albums sale must have been massive. Also, the successful tour in support of the album must have helped increase his net worth.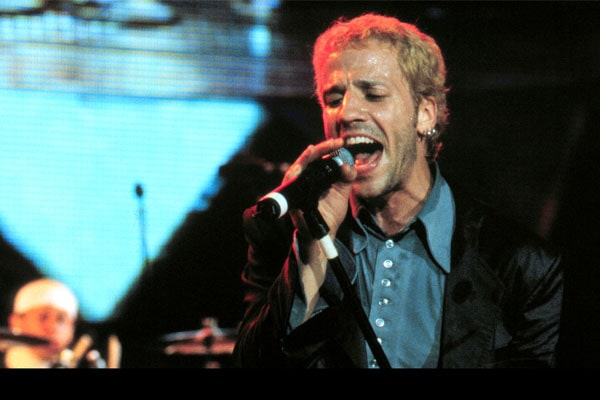 After leaving Van Halen, Cherone put together a new group, Tribe of Judah. This project was different from his previous ones and featured more electronic sounds. The group was active for only three years and released one studio album, Exit Elvis and played several shows in the Boston area. Cherone was then part of other bands like SlipKid and Hurtsmile, and also performed with his brother Marcus Cherone. While these stints did not give lasting outcomes like his previous bands, Gary Cherone's earnings from the shows performed with these different groups must have been a handful.
Income From Merchandise
Just like any other band, Extreme also has a line of merchandise that fans can buy from their official store. The merch line includes t-shirts, caps, hoodies, among others. Some of the products and their prices are listed below:
Extreme - Men's Vintage Band Tee - $30.00
Extreme - Women's Hurt Smile Tee - $16.99
Kid Ego Baseball Cap - $16.21
As the frontman of the band, Gary Cherone's income surely includes some percentage from the sales of these products.
Some Facts About Gary Cherone
Singer/ Songwriter Gary Cherone was born on the 26th of July, 1961, in Malden, Massachusetts.
He was the third among five brothers and is the younger of fraternal twin Greg Cherone.
His lovelife has always been a mystery to the world.
As a teenager, he was influenced by frontmen like Steven Tyler, Freddie Mercury, and Roger Daltrey.
Gary Cherone and Paul Geary met their Extreme bandmates, Nuno Bettencourt and Patrick Badger, during an altercation over a dressing room.
Explore more on eCelebrity Spy and get updates on Celebrity News, Wikis, Net Worth, and More.