Elle King Net Worth - What Are Rob Schneider's Daughter's Income And Earning Sources?
Elle King Net Worth
$4 million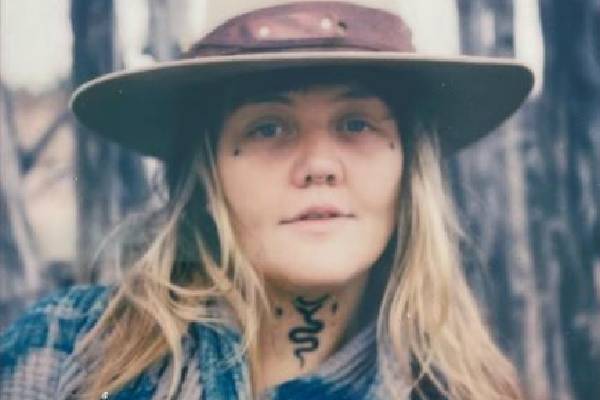 | | |
| --- | --- |
| Birth Name | Tanner Elle Schneider |
| Birth place | Los Angeles, California, USA |
| Profession | Singer, Actress |
| Nationality | American |
| Zodiac Sign | Cancer |
| Hair Color | Blonde |
Elle King is an American actress, singer-songwriter, and television personality who has been working in the entertainment industry since the late 1990s. She is the daughter of the famous comedic actor, Rob Schneider, and has worked with her father on multiple occasions.
Not only as an actress, but Rob Schneider's daughter has also enjoyed a successful career as a musician. And as a result, Elle King's net worth is estimated to be $4 million.
Where Is Rob Schneider's Ex-Wife Helena Schneider? Revealed Divorce Reasons
Elle King Net Worth And Career
As mentioned above, Elle King has an estimated net worth of $4 million. She accumulated this vast fortune from her music sales and the various acting projects she has done over the years.
Income From Acting And Television Appearances
Elle King started her career in the industry as an actress in her father, Rob Schneider's movie Deuce Bigalow: Male Gigolo, in 1999. She continued to star in minor roles in a few of her father's other films and is set to appear as a street singer in the unreleased movie Love, Weddings & Other Disasters.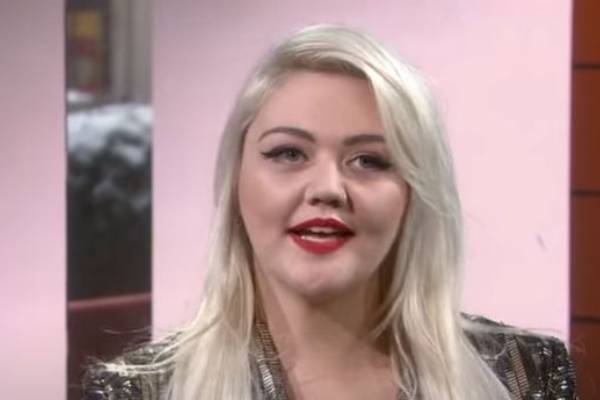 Not only feature films, but the talented actress has also appeared in numerous television shows. She has been invited as a musical guest in many talk shows and as performers in television series. She also was a co-host on the hit MTV show Catfish: The TV Show. While she only had small roles in these projects, the television personality must have pocketed a significant amount from them, which undoubtedly helped raise Elle King's net worth to new heights.
How Much Does Elle King Earn From Music Sales
While she only had minor roles in films and tv-shows, King found her voice through music and is mostly known as a musician. Her journey in music started during her childhood, and as a sixteen-year-old, she used to perform in local nightclubs around New York City.
After learning from this experience, Elle wanted to pursue a career in music and was signed by the RCA Chairman Peter Edge. She released her debut EP titled The Elle King EP, which had only four songs. One of the tracks, Playing for Keeps, was chosen as the theme song for the series Mob Wives Chicago.
The talented musician then released her debut studio album entitled Love Stuff in 2015. She followed it up with her second record, Shake the Spirit in 2017. Both of these albums gained critical acclaim and was also received well by the listeners. All of Elle's music can be bought on Amazon, and some of them are listed below:
| | |
| --- | --- |
| Albums | Price |
| The Elle King EP | $3.99 (MP3) |
| Love Stuff | $7.98 (Audio CD) |
| Shake The Spirit | $11.98 (Audio CD) |
| Shake The Spirit Exclusive Vinyl | $41.00 |
Even though the discography of the famous musician is short, she has found much success in a short amount of time. Also, Rob Schneider has been on tour to support both of her albums. The earnings from music sales and revenues from ticket sales undoubtedly had a considerable impact on Elle King's net worth. As for her father, Rob Schneider has an estimated net worth of $15 million.
Income From YouTube And Streaming Services
Just like other musical artists, Elle also gains a substantial amount from various streaming services. Her music can be found in platforms like Spotify, iTunes, Deezer, TuneIn, and many others. Also, her main YouTube channel has 474K subscribers, whereas her Vevo channel boasts around 286K subscribers. Her music videos garner millions of views, and one of them is the official video for Ex's & Oh's, which already has 149 million views.
According to SocialBlade, Elle King's earnings from her Vevo channel is estimated to be between $7.8K - $125.5K per year. Also, her main channel reportedly makes up to $4K yearly. All the income from the video-sharing site and streaming platforms together have definitely helped grow Elle King's net worth in recent years.
Tattoos
Like numerous other artists, Elle King also has a body covered with tattoos, which she describes as "dumb tattoos." While some of the pieces have no real meaning behind it, she has few that are close to her heart which includes a dedication to her childhood dog Ivy.
Elle's love for tattoos is showcased by the collection she has on her body. Over the years, Rob Schneider's daughter must have spent quite some time and money to get the pieces inked. She also previously worked at the tattoo shop named East Side Ink and is currently in a relationship with a tattoo artist.
Lifestyle And Assets
After all the hard work on her music and acting projects, Elle King has amassed millions of dollars to her name and now lives a comfortable lifestyle. She currently lives with her boyfriend of a year, Dan Tooker, and is enjoying her life to the fullest.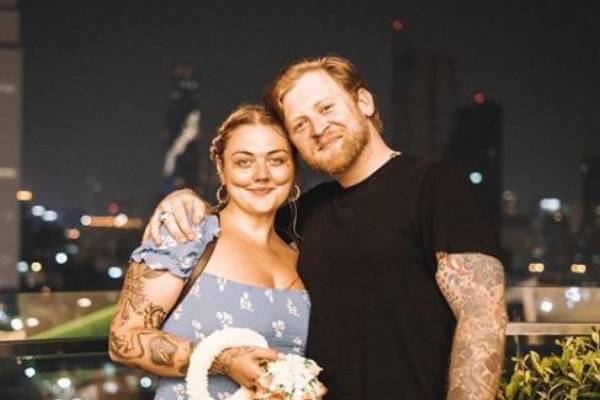 Also, King has used her hard-earned money to invest in a beautiful property in LA. She purchased a 3.494 square feet house for $1.72 million in February 2018. However, she listed the property for sale with a price tag of $1.795 million.
Looking at the price of the house, it is clear that Elle King is enjoying a lavish lifestyle. Also, going through her Instagram, we can see that the famous musician also loves traveling around the world with her boyfriend.
Trivia
Elle King was born in Los Angeles, California, on July 3, 1989, as Tanner Elle Schneider.
She was raised by her mother, London King, and stepfather Justin Tesa.
She married her Scottish boyfriend, Andrew Ferguson, only a few months after they met. The pair divorced in 2017 and had an unsuccessful reconciliation the same year.
She did not have a good relationship with her father during her childhood, but they reconciled when King was in her twenties.
Explore more on eCelebrity Spy and get updates on Celebrity News, Wikis, Net Worth, and More.