Alex Van Halen Net Worth - Co-founder Of Van Halen And Earnings From Music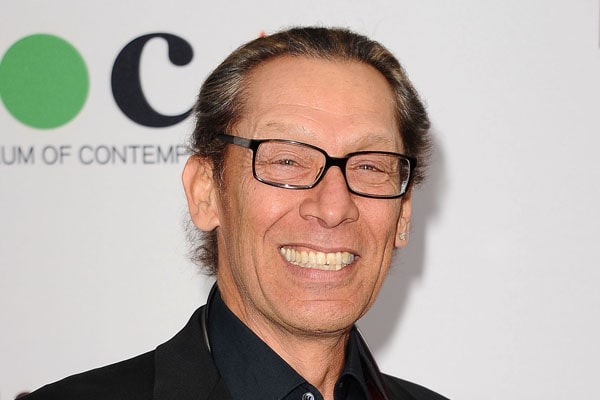 Known for his amazing skills on drums, the Van Halen drummer, Alex Van Halen, has reached a pinnacle of success with the band. The band's energetic live shows and many successful albums made every member famous in their own rights.
As the original member of the highly successful band, Alex Van Halen's net worth is estimated to be $95 million. He earned this enormous fortune from his time as the drummer in Van Halen. As a member of one of the most successful bands in the world has helped Alex a lot in terms of popularity and finances.
Ted Templeman - Record Producer
Alex Van Halen's Net Worth And Earnings
As mentioned above, Alex Van Halen has a net worth which is estimated to be $95 million. The prolific drummer managed to amass his fortune through album sales and many tours around the world.
Income From Music
Brothers Alex Van Halen and Eddie Van Halen were the ones to put the foundation to build Van Halen. What started in their house as two brothers performing together later turned into bands after Mark Stone and David Lee Roth joined. The band released its self-titled debut studio album in 1978. Many other albums like Van Halen II, Van Halen III, 1984, 5150, Women and Children First, Fair Warning, among others, followed for more than 20 years. Their most recent album is A Different Kind of Truth, which was released in 2012. Some of the albums and their earnings are given below with reference to The Richest:
| | |
| --- | --- |
| Albums | Earnings |
| Van Halen | $10 million |
| Van Halen II | $5 million |
| Women and Children First | $3 million |
| Fair Warning | $2 million |
| 1984 | $11 million |
| A Different Kind of Truth | $50K |
Looking at the earnings from all the albums sales in the last 20 years, we can be sure that a fair share of the earnings must have help increase Alex Van Halen's net worth.
Income From Tours
While the band's albums did make them known, they were more famous for their energetic live performances. The band has performed in many countries. Most of the earnings of the band come from their sold-out tours and appearances in different music festivals. 
The band also has a Guinness World Record as the highest-paid single appearance of a band for a 90-minute set. Also, their last tour in support of the album A Different Kind of Truth grossed $54 million even if 32 of the shows were canceled. So we can only assume how much Alex Van Halen's earnings must have been from money earned in the tour.
Income From Merchandise
Along with albums and tours, Van Halen's merchandise is also very popular among the fans. The band has released many products including, shoes, t-shirts, hoodies, skateboards, and many more, which are available on the official merchandise store. Some of the items and their prices are listed below:
EVH '78 High Top Sneakers - $55.00
Lion Logo Socks - $11.95
EVH 5150 Skateboard - $149.99
1980 Invasion Tour Jersey - $49.95
Grey 1984 Shirt - $24.95
Women's Cutout Hoodie - $45.00
The band's merchandise is very popular among the fans, and it is one of the major sources of income for the band. Part of earnings from the merch must have helped increase Alex Van Halen's net worth a lot.
Marriage and Divorce
The drummer has been married three times. His first marriage was with Valeri Kendall on June 11, 1983, and divorced in 1984. After that, he married Kelly Van Halen in 1984. The couple even has a son, Aric Van Halen, together. However, after twelve years, the pair divorced. In 2013, the band sued Kelly for using her name in her construction and interior design company. The lawsuit was settled in 2015.
Alex Van Halen is currently married to Stine Schyberg. The couple married in 2000 and has a son together, Malcolm Van Halen. While his current relationship seems to be going well, his previous relationship was not so much. The marriages which ended in divorces must have impacted Alex Van Halen's net worth to some extent as he must have lost some money as alimony or for the divorce settlement.
Lifestyle And Assets
The drummer of the rock band, Van Halen, owns a house in California, US. According to public records, he purchased the home for $2 million in 1997. Also, it was reported that Alex and brother Eddie sold a Beverly Hills house for an undisclosed price in 2008. The 2,917-square-foot house used to be where the duo's mother lived before her death in 2005. Well, some sources suggest that the house was sold from the price tag of somewhere between $2M-$2.5M.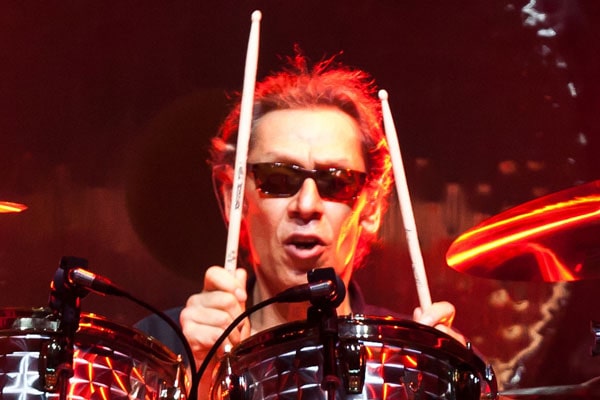 Along with these, Van Halen also sold a property nearby the one where his mother lived in 1995 for $1,325,000. Looking at the prices of all the houses he has bought and sold, we can say that Alex Van Halen enjoys a very lavish lifestyle.
Some Facts About Alex Van Halen
Alex Van Halen was born in Amsterdam, the Netherlands, on May 8, 1953, to mother Eugenia van Halen and father Jan Van Halen.
He is married to Stine Schyberg and has a son together.
He has two sons, Aric Van Halen and Malcolm Van Halen, one from his previous marriage and one with his current wife.
He is an ordained minister and officiated his brother's wedding in 2009.
He quit drinking in the late 1980s and encouraged his brother to do the same.
Explore more on eCelebrity Spy and get updates on Celebrity News, Wikis, Net Worth, and More.