Angela Simmons Net Worth - Earning As A Shoe Designer And Her Other Endeavors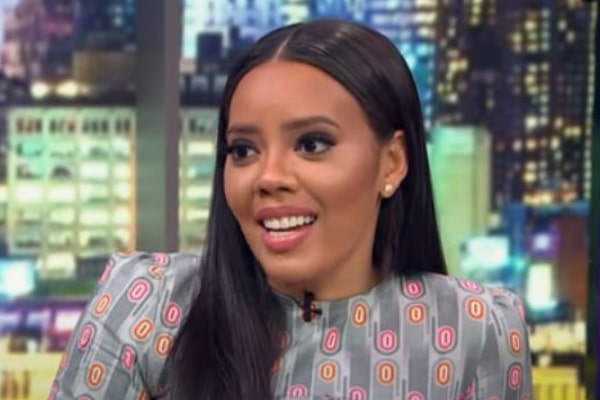 Many of the celebrity kids have been in front of the camera from an early age. Whether they like it or not, these star kids have their life shared with millions of people around the world. The constant scrutiny about their lifestyle can often lead to them using drastic measures to get away from public eyes. In other cases, they use their fame to establish themselves in the career they choose to pursue.
Angela Simmons is one perfect example of the celebrity kids who used her fame as the daughter of Joseph Simmons into launching her career and succeeding in life. Her quick mind and amazing skills as a businesswoman has earned her an estimated net worth of $7.5 million.
Angela Simmons Net Worth And Earnings
As stated above, Angela Simmons' net worth is estimated to be $7.5 million. She has managed to accumulate this vast fortune as a co-owner of her footwear company and various reality show appearances.
Income From Television
Angela Simmons was introduced to the entertainment industry through the reality show, Run's House in 2005. As one of the children of Joseph Simmons or Rev Run, Angela was a part of the show which chronicled the family life of rapper Rev Run. After this, she also appeared in the short lives reality show Daddy's Girls with her sister Vanessa Simmons. Since then, Simmons has been a part of other shows like Growing Up Hip Hop, Growing Up Hip Hop: New York, among others. She was also a part of the movie Supermodel which was released in 2015.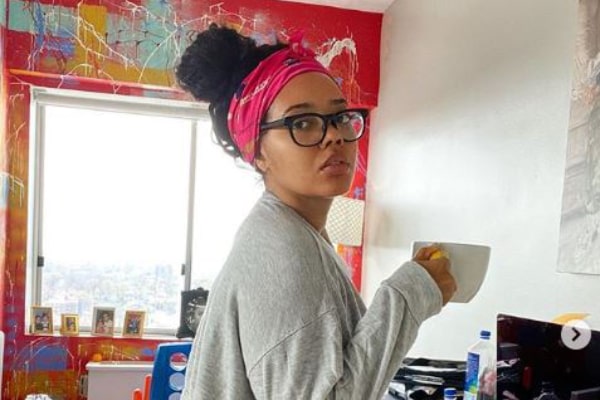 Along with appearing in reality shows, the talented performer has also produced them. She is credited as an executive producer in the show, Growing Up Hip Hop and the short film, Angela Simmons Presents: Pressure Makes Diamonds. From all of these projects that she has produced and appeared in, Angela Simmons' earnings must have been pretty substantial.
Income From Footwear Company
Starring in the popular reality show, Run's House made it easy for the Simmons sisters to figure out their business opportunity. They started the footwear company Pasty Shoes and designed shoes specifically for girls. The sisters designed shoes with bold colors and unique patterns, which were very popular back in the day. 
The sisters moved on to other business ventures; however, the footwear company is still in business. But nowadays the company has established itself as a dance sneaker company. Their shoes are available for purchase on their website, and some of their products and their prices are listed below:
| | |
| --- | --- |
| Shoe | Price |
| Pastry Cassatta Adult Dance Sneaker | $50.00 |
| Pastry Paris Praline Adult Dance Sneaker | $50.00 |
| Pastry Adult Studio Trainer Sneaker | $60.00 |
| Pastry Youth Recovery Slide | $30.00 |
As one of the founders of a highly successful company, Angela Simmons' net worth must have been heavily influenced by the earnings from the company.
Income From Other Business Ventures
After successfully establishing their own company, the sisters went on to do their own thing. Angela herself became involved in the fashion industry and launched the faux fur line, Foofi named after her dogs. The line includes various items like moto vests, hoodies, and floor-length coats.
Along with her faux-fur line, Simmons also hosts a podcast, Fuelled by Purpose. In the podcast, the smart businesswoman talks about finding purpose in small things. The conversation aims to inspire and guide listeners to discover the purpose of various things. She has also launched the Purpose app, which has inspiring tips for viewers. She also has merchandise related to the podcast and app. The products can be bought through the app as well as the website and some of them, and their prices are listed below:
BNB X Purpose Bodywear - $35.00
BNB X Purpose Leggings - $30.00
Purposeiam T-shirt - $25.00
BNB Purpose Hoddie - $45.00
P.U.S.H. Mask - $19.99
Not only this, but the multimillionaire has also invested in hair products. She has a line of hair extensions called Indique Hair Extensions. The line has luxury hair extensions for women who like to travel. She is also the brand ambassador for Yummy Extensions.
All of the above-mentioned business ventures have been successful in their own rights. And Angela Simmons' net worth must have seen a huge rise from the sales of these items.
Lifestyle
With all the wealth she has amassed from various business ventures, Angela Simmons leads a very comfortable lifestyle. Also, going through her social media, we can say that Simmons believes in living in the moment and practice living her life to the fullest. And she also does not forget to give back to society. As seen on her Instagram, she supports various causes and has partnered with various organizations to donate essential items to people during the COVID-19 crisis.
Some Facts About Angela Simmons
Angela Simmons is the daughter of Joseph Simmons and Valerie Vaughn, who was born on September 18, 1987.
She has two siblings, Vanessa Simmons and Joseph "JoJo" Ward Simmons Jr, also has three stepsiblings from her father's side.
She was the editor of the teen magazine Angela's Rundown.
She has a son named Sutton Joseph Tennyson with ex-fiance Sutton Tennyson.
Her ex-fiance and father of her son was shot and killed when he was just thirty-seven years old.
Explore more on eCelebrity Spy and get updates on Celebrity News, Wikis, Net Worth, and More.