Anthony Mackie Net Worth - Salary Per Movie And Income From Other Ventures
Anthony Mackie Net Worth
$8 million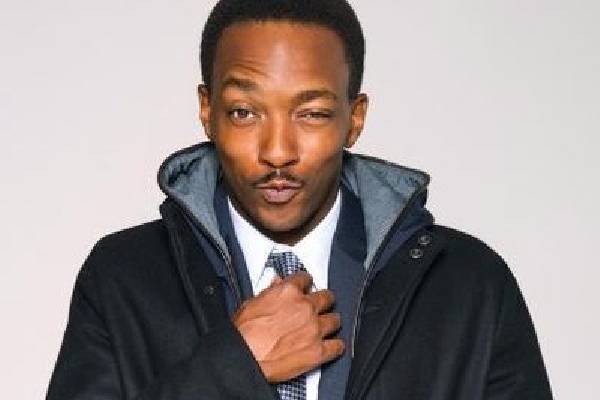 | | |
| --- | --- |
| Birth Name | Anthony Mackie |
| Birth place | New Orleans, Louisiana, USA |
| Profession | Actor and Producer |
| Nationality | American |
| Zodiac Sign | Libra |
| Hair Color | Black |
American actor Anthony Mackie has been in the film industry since the early 2000s. And while he has portrayed many iconic characters over the years, Mackie is known worldwide for his Marvel character, Sam Wilson, or The Falcon.
Looking at the long list of acting credits to his name, it is clear that the talented actor has earned a massive sum from his successful acting career. And according to Celebrity Net Worth, Anthony Mackie's net worth is estimated to be $8 million.
Anthony Mackie Net Worth And Earnings
As stated above, Anthony Mackie has an estimated net worth of $8 million. He accumulated this vast fortune from all of the films, and television shows that he has starred in. Also, the talented actor has produced a few projects which have helped him earn millions.
Income From Movies
Anthony Mackie's debut in the movie industry came in the 2002 film 8 Mile, starring rapper Eminem in the lead role. A year later, he starred in his feature film Brother to Brother. Since then, the famous actor has starred in numerous movies playing significant roles in many of them.
While Mackie has been part of several other films, he gained massive fame after playing the character Sam Wilson or Falcon in the Marvel movie, Captain American: The Winter Soldier. Along with the Marvel films, Mackie's earnings also come from many box-office hits. Some of these movies and their respective box-office collection are given below:
| | |
| --- | --- |
| Movies | Worldwide Collection |
| Brother to Brother | $80.9K |
| 8 Mile | $242.8M |
| We Are Marshall | $43.54M |
| Million Dollar Baby | $216.7M |
| Haven | $197K |
| Captain America: The Winter Soldier | $714.42M |
| Notorious | $44.4M |
| Avengers: Age of Ultron | $1.4B |
| Captain America: Civil War | $1.14B |
| Avengers: Endgame | $2.7B |
As seen above, many of these movies have done exceedingly well in the box-office. While there is no exact information about Anthony's salary per movie, it was revealed that he only earned $100K for the film Avengers: Age of Ultron. However, seeing his increasing popularity, there is no doubt that Anthony Mackie's net worth must have seen a massive bump from his raised salary in recent years.
Income From Television Series
In addition to his impressive movie portfolio, Anthony Mackie has also been a part of several well-known television series. He has been a part of shows like Law & Order: Criminal Intent, Animals., 30 for 30 and also starred in an episode of the anthology series, Black Mirror.
The talented actor's most recent television show was Altered Carbon, from which he reportedly earned $475K per episode, which made him one of the top paid television actors in 2018. Also, his other show, The Falcon and the Winter Soldier is in post-production. Also, there is no doubt that Anthony Mackie's net worth will see a massive boost in the coming years due to his earnings from television.
Income As A Producer And Other Business Ventures
Along with acting, Anthony Mackie has also tried his hand in the works behind the scenes. He has produced few projects like The Banker, Signal Hill, and Outside the Wire, and also was an executive producer in the movie IO. Two of these projects are in production, and Mackie will undoubtedly pocket a hefty sum after their release.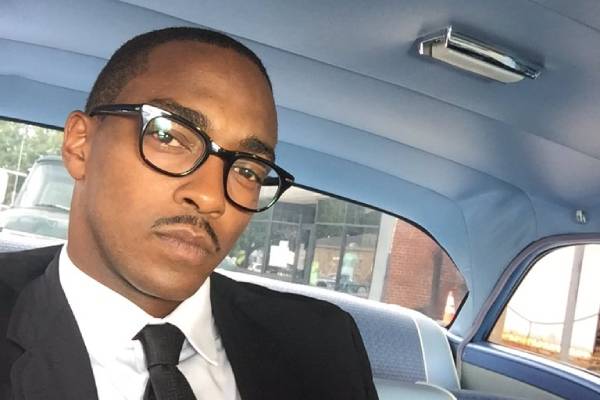 The talented actor has also invested in a few business ventures. He opened the bar, NoBar, in Brooklyn in 2011 and had planned to expand the business. However, all the location of the bar was closed in 2015. Nevertheless, Mackie must have earned a significant amount from the business.
Lifestyle And Assets
Anthony Mackie has earned millions from his acting career, which allowed him and his family to live comfortably. He splits his time between Brooklyn, New York, New Orleans, and has used his hard-earned money to invest in few properties. One of them is a two-story house in a quiet part of New Orleans, which was put up for sale in 2015 with a price tag of $300K.
In an interview from 2014, Anthony revealed that he bought a run-down 1965 Victorian bed and breakfast, which he then renovated. Building houses and renting them is a way for the actor to give back to New Orleans.
Trivia
Anthony Mackie was born in New Orleans, Louisiana, on September 23, 1978.
His father, Willie Mackie Sr. owned a roofing business and later died due to Hurricane Katrina.
Before choosing acting, he was planning to be an engineer.
He was married to his long-term girlfriend, Sheletta Chapital, for four years. The ex-couple are parents to four boys.
Explore more on eCelebrity Spy and get updates on Celebrity News, Wikis, Net Worth, and More.