Asher Angel Net Worth - Income As An Actor And Salary From Shazam!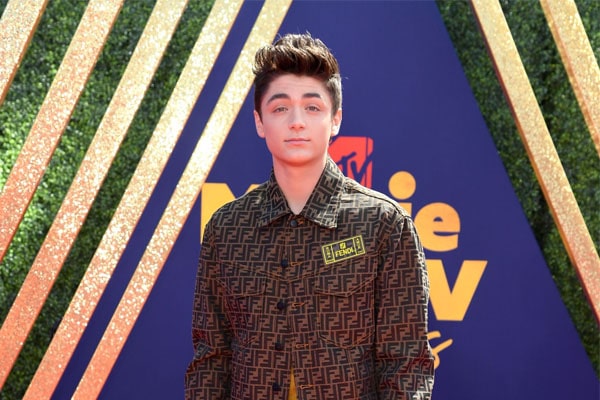 In the age of the internet, many child stars have come and gone with little to no recognition. Among these mass, Asher Angel has fallen towards the luckier end and risen on top, as an actor and also a singer. Having been part of the showbiz from an early age, Asher has established himself successfully in multiple departments at just 17 years of age.
Asher Angel first came into limelight as a child actor when he was merely six years old. He is an American actor and singer who started his career in acting but has now branched out to singing as well. Asher choosing to follow his dream has resulted in substantial monetary success for his family and himself. As of now, Asher Angel's net worth is estimated to be a tremendous amount.
post-url:https://ecelebrityspy.com/net-worth/annie-leblancs-net-worth
Asher Angel's Net Worth And Earnings
Known for his acting in movies and TV series, Asher has managed to earn a huge sum of money in his emerging career. Earnings from different ventures have undoubtedly increased Asher Angel's net worth substantially.
Income From Shazam!
Asher Angel caught the acting bug very early, quite enthusiastic from an early age. He is mostly known for playing Billy Baston in the famous movie Shazam!. According to TMZ, for the first movie, Asher Angel's salary from Shazam! was $85K. He would have earned an additional $25K if the movie had earned $400 million, but it did not cross the required mark and made $365+ million worldwide. Nevertheless, the talented actor must have gained additional payment from the movie, which surely increased Asher Angel's net worth.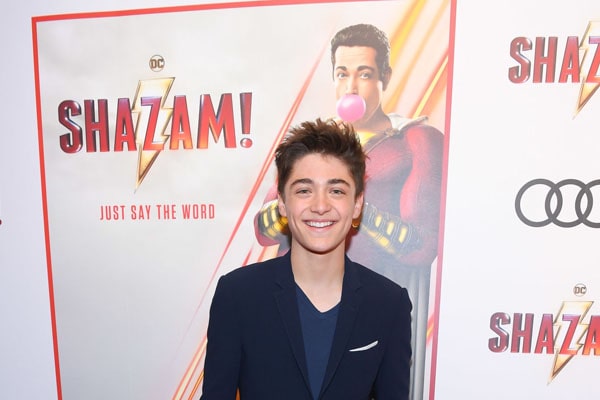 With worldwide success and millions earned after its release, the sequel for the movie has already been announced, and according to Asher's contract, filed in court as he is a minor, he will make more money from them than the first movie. The contract mentioned the following details regarding his salary and additional payment from future Shazam! movies:
Shazam! 2 - $200K, and $35K bonus
Shazam! 3 - $$00K, and $50K bonus
Shazam! 4 - $800K, and $100K bonus
Shazam! 5 - $1.6 million, and $150K bonus
Looking at the numbers, we can be sure that the income from these movies will wind up making Asher Angel's net worth much heftier than it is now.
While movies like Jolene, Driven to Dance started Asher's career, his first taste of fame was when his Disney Channel show Andi Mack premiered in 2007. This show not only showcased his acting prowess but also helped his earnings as well. Apart from Andi Mack, the multitalented artist has been in Nicky, Ricky, Dicky & Dawn, Criminal Minds: Beyond Borders, and shorts like Hate from a Distance and How do you do that Voodoo?
Income From YouTube And Other Streaming Services
Along with acting, Asher is also a musician and a YouTuber. His official YouTube Channel boasts 737K subscribers, where he posts his music videos as well as vlogs. His music, like Chills, Chemistry, One Thought Away, Getaway, generates thousands of views. According to Social Blade, Asher Angel's earnings are estimated to be $9.2K to $146.8K yearly. 
All of the music made by the talented artist is available in streaming services like Spotify, Apple Music, Deezer, among others. From the millions of streams of his music on these platforms, Asher's earnings must have been tremendous.
Income From Merchandise
Just like many of his peers, Asher also has his merchandise, which includes hoodies and T-shirts. All of the products are available on his official website if you're interested in purchasing them.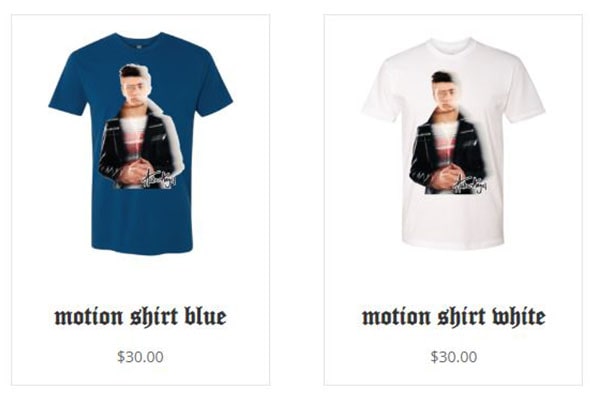 Looking at the fanbase of the star, we can say that most of them have been keen on buying most of his merchandise. The sales from these products surely help increase Asher Angel's net worth. 
Lifestyle And Assets
As a successful 17-year-old, the multitalented artist lives a very comfortable life. Looking at Asher Angel's Instagram account, it is undeniable he enjoys his life. He is frequently posting about his vacation with his family and his girlfriend, Annie LeBlanc.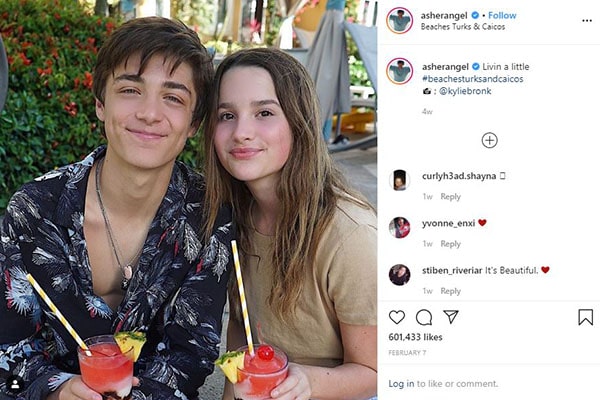 The successful actor's younger brother Avi Angel is also an emerging star, so, with both of their earnings combined, the Angel family surely lives comfortably.
Some Facts About Asher Angel
Asher Dov Angel was born in 2002, September 6 in Arizona, USA.
He is the oldest child of parents Jody Angel and Coco Angel. Avi Angel and London Angel are his younger brother and sister.
 He has Israeli and Russian Jewish roots, and his first and middle name is Hebrew.
Asher Angel's girlfriend Annie LeBlanc is also a part of the showbiz.
 Explore more on eCelebrity Spy and get updates on Celebrity News, Wikis, Net Worth, and More.