Belinda Johnson Net Worth - Know The Airbnb's COO's Income Sources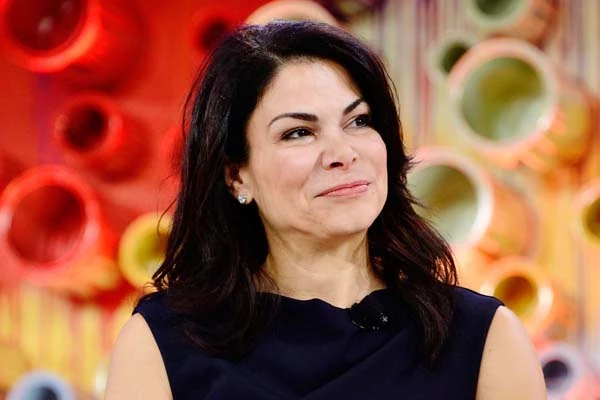 The American executive and Airbnb's Chief Operating Officer, Belinda Johnson's net worth is estimated to be $330 million. She has amassed this jaw-dropping fortune from her career as an executive for some of the biggest companies in America. And with that, she has secured her place consistently on some of the most popular magazines like Elle and Forbes.
The American attorney, Belinda Johnson was born in the month of October 1967 in the United States. The self-made multi-millionaire holds a BA and Juris Doctor degree. Apart from her position at Airbnb, she also serves on the board of directors at PayPal. Belinda Johnson lives with her husband, Brent Johnson and is a proud mother of two daughters, Lola Johnson and Roy Johnson.
Know All About Belinda Johnson's Husband Brent Johnson And Their Children
Net Worth and Sources of Income
The talented American executive, Belinda Johnson's net worth is estimated to be $330 million which she has accumulated from her position in some of the biggest companies like PayPal, Yahoo, and Airbnb. Nevertheless, her salary from her rank as the chief operating officer of Airbnb is the primary constituent of such tremendous net worth. 
Before Airbnb
Belinda Johnson is a woman who is no stranger to high-ranking positions. Her eminent creativity, passion, dedication and the urge to consistently aim for something higher has helped her secure major achievements through the years. After gathering some income working for law firms, Belinda was hired as a general counsel and a corporate secretary for radio streaming company, AudioNet( Broadcast.net).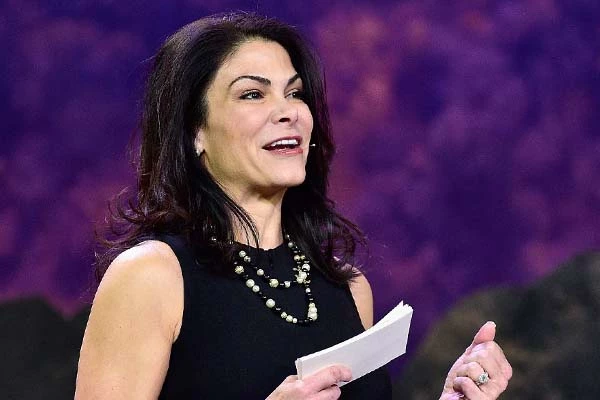 She received a good head-start for her career. But the company was bought by Yahoo for $5.7 billion and Johnson decided to stay at Yahoo. She worked there for 12 long years and eventually climbed her way up to deputy counsel and Senior Vice President of the company. Belinda Johnson's salary from her long-running, prestigious and prolific career at Yahoo must have been tremendous.
Airbnb
Following Yahoo, she joined Airbnb in 2011 as its first executive hire and general counsel. 7 years in, and she was promoted to Chief Operating Officer of the company. Belinda is literally the company's highest-ranking and wealthiest woman and was ranked by Forbes in their list of 100 Most Powerful Women in 2017. 
Belinda's net worth is a big deal and it starts making sense when one dives into the contributions she's made to the company. As COO, Johnson stands on the front lines of the travel startup's legal flights, is responsible for overseeing compliance, communications, civic partnerships, public policy, philanthropic initiatives, and many others. According to Business Insider Airbnb is valued at $38 billion.
The wealthy Redwood City resident, Belinda Johnson is also the Independent Director of Paypal and her total compensation at PayPal is $375K. According to Wallmine, there are 8 executives at Paypal getting paid more than Belinda and Daniel Schulman tops the list with a salary of $37 million.
Stepping Down from Airbnb
In November 2019, Belinda Johnson announced that she is stepping down as COO in the month of March 2020. She isn't leaving Airbnb entirely, instead, she is just dropping down and joining the company's board of directors as its ninth member and third woman. 
We've seen things like this before. Eminently successful and wealthy people struggling to maintain family-work balance. The same is the case with Belinda. In an email viewed by CNBC staff, Belinda wrote, 
"The work was all-consuming ... to some this might sound awful, but it wasn't. The work and what we were accomplishing made me a happier person and thus, I decided, a better mom and wife,"
Well, her reason is quite fairly rational. Belinda Johnson might be taking it a notch down in her professional career but it's a reasonable trade-off for an overall better private life. Given the reputation, experiences, and skills she has acquired, Belinda's net worth doesn't remain a cause of concern for her.
We wish the best for her family as well as her career ahead.
Keep Up With eCelebritySpy, For More Updates On News, Net Worth, Wikis, and Articles.