Brian Tyler Net Worth - Earning As A Composer And Also Owns A $7 Million Glassy Digs
Brian Tyler Net Worth
$30 Million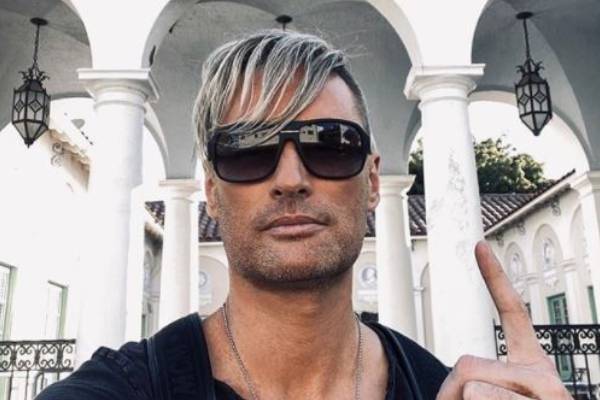 | | |
| --- | --- |
| Birth Name | Brian Theodore Tyler |
| Birth place | Orange County, California, U.S. |
| Profession | Composer, songwriter, and DJ producer |
| Nationality | American |
| Zodiac Sign | Taurus |
| Hair Color | Brown |
American composer, musician, conductor, arranger, and producer, Brian Tyler, is known for his film, television, and video game scores. His works are famous in movies such as 'Iron Man 3,' 'Avengers: Age of Ultron,' and 'Fast and Furious' franchise. Also known as Madsonik, the 48-year-old is a well-popularized person in the music industry. Tyler has become no lesser than a personage in this industry after his work in the Marvel movie series.
Besides that, the artist loves playing basketball and also enjoys doing some league play. Tyler has made a massive amount of fortune from his musical adventures. According to Celebrity Net Worth, Brian Tyler's net worth is estimated to be around $30 million. With this, Tyler is one of the Top 10 highest-grossing film composers in history.
Brian Tyler Net Worth And Career
As we already mentioned above, Brian Tyler's net worth is about $30 million, most of which is covered by his work as a composer. Tyler began his career by writing the score for "Bartender," an independent Gabe Torres Film. And by the end of 2003, Tyler had started composing for big-budget films. Now without further ado, let's dig deeper into how this music maestro made his grand fortune.
Income From Movies
Brian studied music at UCLA, first at the undergraduate level, and then at Harvard for his master's degree. He had already taught himself to play at least 30 different types of musical instruments, including drums, piano, guitar, bass, cello, world percussion, synthesizer, charango, and bouzouki. Music came naturally to him, which we also know from the get-go because of the star's massive success. 
Brian got his big break in the early 2000s  after composing for 'Frailty' in 2001.  He earned him an induction into the music branch of the Academy of Motion Picture Arts and Sciences after his work for 'Last Call' 2002. By 2003, he had established himself as a force to be reckoned with. During that time, he composed for big-time movies such as  'Timeline,' 'Godsend,' The Greatest Game Ever Played,' and 'Constantine.' His soundtrack for 'Fast and Furious: Tokyo Drift' was featured as number one on the iTunes soundtrack sales charts.
Brian has hit the pinnacle of success from his work on big-budget movies. After gaining the initial momentum, there was no looking back; he has worked for multi-million dollar movies like 'Transformers: Prime,' 'Eagle Eye,' 'The Expendables trilogy,' 'Iron Man 3,' 'Avengers: Age of Ultron with Danny Elfman,' Now You See Me,' 'XXX: The Return of Xander Cage,' and 'Crazy Rich Asians.' His work is also beloved by fans. His other project includes the re-arrangement of the current fanfare of the Universal Pictures logo for its 100th anniversary, which was initially composed by Jerry Goldsmith and the 2013–2016 Marvel Studios logo. His movies have had massive success at the box-office earning over $12 billion worldwide. Some of the films with their box-office are mentioned down below:
| | |
| --- | --- |
| Movies | Domestic Box-Office Collection  |
| Furious 7 | $350.8M |
| Iron Man 3 | $409M |
| Crazy Rich Asians | $174.5M |
| Rambo: Last Blood | $44.8M |
| Avengers: Age of Ultron | $459M |
| Teenage Mutant Ninja Turtles | $191.2M |
| Now You See Me 2 | $65M |
Seeing these groundbreaking numbers from these movies, it is no surprise how Brain Tyler's net worth became this massive amount of $30 million. Besides movies, Brain has also worked on video games and sports.
Income From TV Series and DJ Producing
Apart from big-time movies, Brian has also been relatively involved in a lot of TV series. Starting from 'Living in Captivity' in 1998, he has been part of many TV series. Some of his major works include 'The Education of Max Bickford,' 'Transformers Prime,' 'Swamp Thing,' and 'Yellowstone.' He was also nominated for the Primetime Emmy Awards for his work on 'Sleepy Hollows.'
Given these series' success, it's pretty much known Brian must have had a brilliant amount of fortune at his disposal. His success is nothing less of a fairytale, and it can be seen by his personality as well. The Madsonik has also been actively invloved in DJing. He has also collaborated with artists like Wiz Khalifa, Rae Sremmurd, Ty Dolla $ign, and Kill The Noise in the song 'Shell Shocked,' which has sold over 500,000 copies. He also revealed his home DJing setup back in 2017. 
Furthermore, Brian also has a YouTube channel, and according to Social Blade, it generates $4.3K - $69.1K annually. 
Earnings From Video Games and Sports
Amidst these multitudinous involvements, Brian also found time to work in the video game world. He has composed soundtracks for games like: 'Lego Universe,' 'Need for Speed: The Run,' 'Call of Duty: Modern Warfare 3,' etc. Tyler created the theme music for the NFL on ESPN and U.S. Open Championships. He also made the F1 theme, which was also used in both Formula 2 and Formula 3. 
So this multimillionaire from California is well on his way to becoming one of the most versatile music composers in history. From songs and movies to video games and sports, he has been part of every big franchise.
LifeStyle And Assets
Brian is currently living a lavish lifestyle with millions of dollars at his disposal to make use of. From his Instagram account, we can see he likes to spend quality time with luxury around him. He seems to be fond of stylish looks and fancy shoes. He also wears an expensive chain around his neck.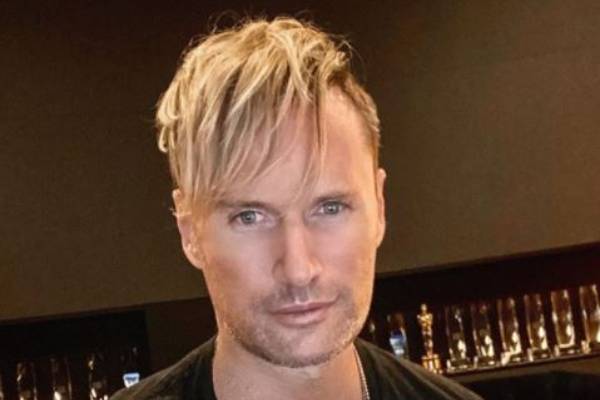 Brian bought a $7.9 million Glassy Digs with five bedrooms, seven bathrooms in 2014.  The artist is living a quality time there ever since. The luxurious house is undoubtedly one of it's kind. This just shows how financially successful he has been able to purchase this multimillion-dollar property. 
Quick Facts
Brian Tyler was born on May 8, 1972.
He married his beautiful wife, Sofie Tyler, in October 2019.
Brian was raised by his parents listening to Zeppelin and Hendrix.
Brian is Academy Award-winning art director Walter H. Tyler's grandson.
Brian conducts the London Symphony Orchestra and the Hollywood Studio Symphony for his film scores.
In 2009, he was nominated for Film Composer of the Year by the International Film Music Critics Association.
Get More Updates In News, Entertainment, Net Worth, and Wikis In eCelebrity Spy.