Butch Hartman Net Worth - Income And Earnings As An Animator, Illustrator And More
Butch Hartman Net Worth
$40 Million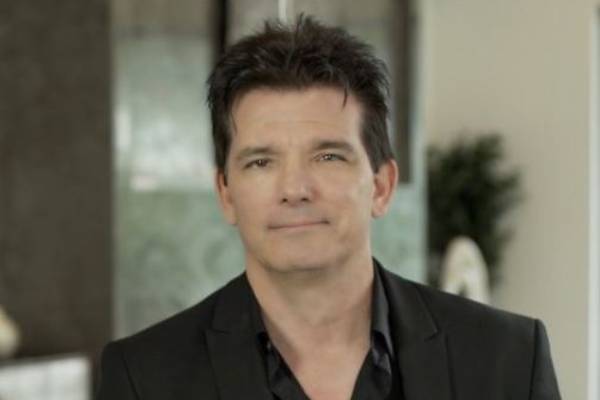 | | |
| --- | --- |
| Birth Name | Elmer Earl "Butch" Hartman IV |
| Birth place | Highland Park, Michigan, USA |
| Profession | Animator, Illustrator, Director and Producer |
| Nationality | American |
| Zodiac Sign | Capricorn |
| Hair Color | Dark Brown |
If you were a cartoon fanatic growing up or even now, then you must have heard the name of Butch Hartman. Butch is the creator of the Nickelodeon show 'The Fairly OddParents,' which ran from 2001-2017. His signature animating style with flat and angular lines of a character was immensely popular.
Butch has been consistently creating animated series for a long time, and now he is more active on a YouTube channel where he relives his past works. His success as an animator is legendary, and with that success, he was able to gain a massive fortune. According to Celebrity Net Worth, Butch Hartman's net worth is about $40 Million- which is enormous.
Butch Hartman Net Worth And Sources Of Income
Butch Hartman's net worth is a massive figure of $40 million, which is comprised of his earnings as an animator, director, and producer. Apart from these, he has also been seen as an acting or voice actor in a few instances. Furthermore, Butch also has a YouTube channel that has a massive fan following.
Earnings As An Animator
Butch began his career in animating through Tv series 'Punky Brewster', where he animated the models. His role then evolved gradually from designing models to character designer. Some of his most famous works include 'Dexter's Laboratory,' 'Danny Phantom,' 'T.U.F.F Puppy,' 'Bunsen is a Beast,' and 'Tom & Jerry Kids Show'-which was an updated version of the original 'Tom & Jerry.' Among them all, his show 'Fairly OddParents' sticks out the most because of its generations-long history. All these shows were massively popular worldwide. Even now, kids are a massive fan of his work.
Butch's contributions to big media houses like Nickelodeon and Cartoon Network are undoubtedly massive. So he must have received hefty paychecks that skyrocketed his net worth. 
Butch quit Nickelodeon in 2018 and has been heavily involved in YouTube since then. His YouTube channel revisits the cartoons he created and retells the story with some twists. According to Social Blade, Butch Hartman's YouTube channel makes about $1.5K - $23.2K annually.
Income From Writing
Along with animating, Butch has also been heavily involved in writing some popular shows. Some of his famous writings include 'Hobbykids Adventure,' 'PowerPuff Girls, and 'Johnny Bravo.' All of these shows were in the hearts of kids of the 2000s. He even wrote the shows he animated that include 'T.U.F.F Puppy,' 'Dexter's Laboratory,' and 'Fairly OddParents.' He also wrote the screenplay of the movie 'Doogal' which made $7 million domestically. 
Butch sure is a multidimensional living legend who has done it all.  It's no surprise how he has a massive net worth after getting to know his contributions to the cartoon industry.
Earnings As An Actor/Voice Actor
Yes, you read that right. Butch has also been involved in acting several times. His most famous work comes from his voice acting in 'Family Guy,' where he played the recurring character, Charles Montrose. His other appearances as a voice actor include in 'Fairly OddParents,' Bunsen is a Beast,' and 'Danny Phantom.'
Butch's live appearances include series like 'Generations'- where he played the recurring role of Sean Masters, 'Days of our Lives, 'Sanders Sides,' and many more. All of these acting credits must have paid him well, given their success on the TV. So, it must make up a significant portion of Butch Hartman's net worth. 
LifeStyle And Assets
Butch now calls himself a Youtuber and has been running his channel as his main work. The 55-year-old now lives in  Bell Canyon, California, with his wife, Julieann Hartman, and daughters, Carly Hartman and Sophia Hartman. He is enjoying the results of his hard work for the past three decades.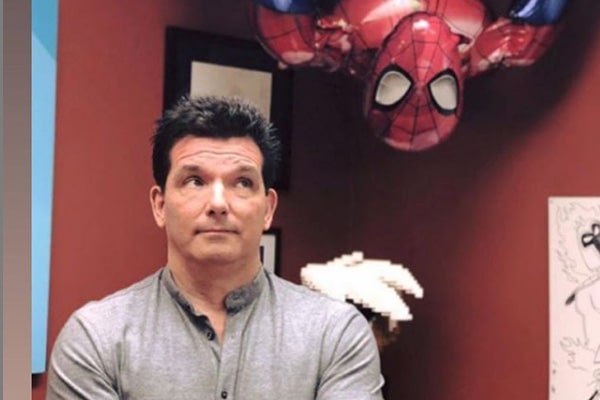 Going through his Instagram account, we can see he likes to live a decent and innocent lifestyle with his family. Although most of his feed is filled with his works, he occasionally shares insights about his personal developments. With no signs of stopping anytime soon, this living legend has a lot more to go.
Facts And Trivia
Butch was born as Elmer Earl "Butch" Hartman IV on January 10, 1965.
He is happily married to his wife Julieann Hartman since 1992.
He left Nickelodeon in 2018 after more than two decades of contributions.
Butch appeared as a contestant on The Match Game Hollywood Squares Hour.
He attended Calarts, i.e., the California Institute of arts. 
Explore more on eCelebrity Spy and update Celebrity News, Wikis, Net Worth, and More.