Carmen Electra Net Worth - Income As A Model And Her Multiple Ventures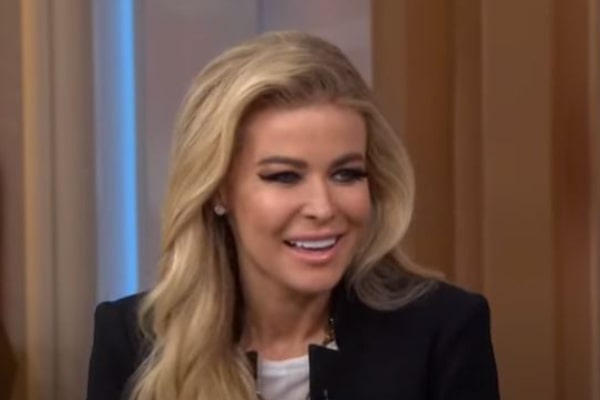 Tara Leigh Patrick, mostly known as Carmen Electra, is a famous model, actress, singer, and dancer. While the beautiful actress has been in the industry for a long time, she is mostly recognized from her relationship with NBA star Dennis Rodman. The publicity from this relationship also helped further Carmen's career.
Over the course of twenty years, the multitalented actress has gain experience from various parts of the entertainment industry. From her long and successful career as a model, actress, and singer, Carmen Electra's net worth is estimated to be $8 million.
Carmen Electra Net Worth And Earnings
As stated above, Carmen Electra's net worth is estimated to be $8 million from all her earnings as a multitalented artist in the business.
Income From Acting
The blue-eyed beauty's debut movie was Good Burger, but she was uncredited for it. After her debut, she starred in many movies like An American Vampire Story, Welcome to Hollywood, Scary Movie 4, and many others. Her acting in these movies was very memorable and was loved by many. Some of the actress's films and their box-office collection are given below:
| | |
| --- | --- |
| Movies | Box-office Collection |
| Scary Movie 4 | $90.7M |
| Date Movie | $48.5M |
| Epic Movie | $39.7M |
| Meet the Spartans | $38.3M |
| Bedtime Stories | $110M |
| Chocolate City | $0.3M |
Not only films, but Patrick has also starred in multiple television series. She first appeared in one episode of Baywatch Nights in 1996 and has since been in many shows like Pacific Blue, House, Summerland, American Dad! among others. However, her most notable characters are Lani McKenzie in Baywatch, and its follow up projects and Mona Cassini in Summerland. The salary earned from all of these movie and tv roles must have helped increase Carmen Electra's net worth exponentially.
Income As A Singer And Model
Growing around musically gifted people encouraged young Tara to pursue a career in music. While she was working as a dancer, she met the famous artist Prince and soon signed a contract with his label Paisley Park Records. She released her debut and only album and named it Carmen Electra. The album is available on Amazon and is priced at $9.10 for a single audio copy. While her solo career was short-lived, she did return to the music scene and occasionally performed with The Pussycat Dolls. 
After her album released, she stuck with the name and was officially used for her work. She then started modeling and gained instant attention after posing nude in Playboy magazine. This led to even more modeling contracts and a massive increase in her fame. She posed for the cover of Playboy four more times and was also featured in a few more magazines. As one of the most famous women in the modeling world, Carmen Electra's earnings as a model must have a significant impact on her collective wealth.
Income From Books And Other Ventures
After succeeding in various parts of the glamour industry, Tara released her book titled How to be Sexy. The book is somewhat of a guide and has step-by-step instructions to multiple techniques to make oneself presentable. For anyone interested, the book is available on Amazon and has the price tag of $21.61 for a hardcover copy.
Along with the above-mentioned works, Carmen has also been involved in many other things. She has been part of many reality television shows as a guest judge such as Britain's Got Talent and So You Think You Can Dance. She also had her relationship, and marriage with Dave Navarro documented in the series 'Til Death Do Us Part: Carmen and Dave. With the variety of business ventures, she has been a part of, Carmen Electra's income from them has helped in the significant rise of her net worth.
Marriages And Divorce
Carmen's career has always been steady and successful; however, her love life had too many troubles. Her relationship with NBA star Dennis Rodman in the early stage of her career was always the talk of the town. Their passionate affair turned into marriage in November 1998, but nine days later, Rodman filed for an annulment. Their marriage lasted less than a year. 
A few years later, Electra married guitarist Dave Navarro and even let the world look into their lives through the show 'Til Death Do Us Part: Carmen and Dave. However, their marriage also didn't last long, and the pair's divorce was finalized in 2007. From both of these marriages, Carmen must have got her share from the alimony or the divorce settlement. As for her ex-husbands, Dave Navarro's net worth is estimated to be $20 million, and Dennis Rodman has an estimated net worth of $500K even though he earned approximately $27 million in salary from his NBA career.
Lifestyle And Assets
With millions of dollars on her name, Carmen Electra definitely enjoys a lavish lifestyle. Her Instagram profile shows her way of living and has many pictures of her enjoying her vacation with her friends. Her love for an expensive way of life can also be seen in the long list of the house she has owned throughout the years.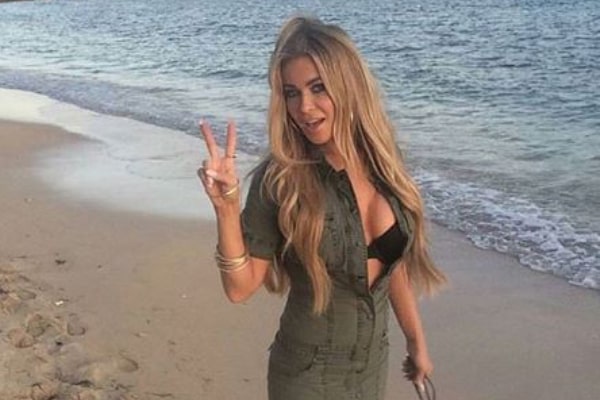 Carmen bought a gated home in Beverly Hills for $1.35 million in 2002. She lived in this home for many years but sold it in 2014 for $3.75 million. Her second property was a new mansion in Hollywood Hills, for which she paid $2.7 million. A year later, she listed it for sale and lost about $350K from it. Her current home is in the same area, which she bought in April 2016. The five-bedroom and five-bathroom mansion cost her $2.1 million. All these properties and their values show Carmen's expensive taste in her assets.
Facts
Tara Leigh Patrick or Carmen Electra was born on the 20th of April, 1972.
Her father, Harry Patrick, was a guitarist and her mother, Patricia Patrick, was a singer.
She attended graduated from Barbizon Modeling and Acting School.
She lost her older sister and her mother within a span of months.
Explore more on eCelebrity Spy and get updates on Celebrity News, Wikis, Net Worth, and More.