Charles Esten Net Worth - Income And Earnings As An Actor, Singer And Comedian
Charles Esten Net Worth
$4 million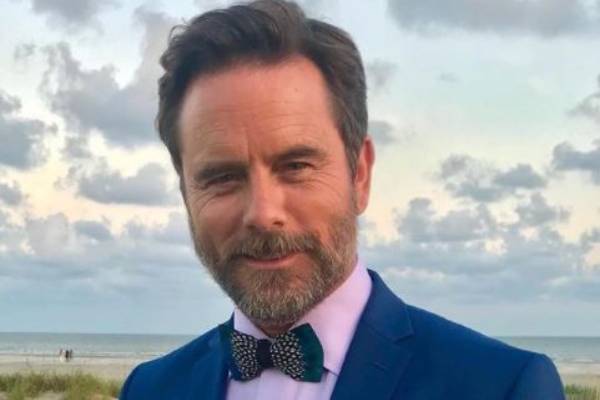 | | |
| --- | --- |
| Birth Name | Charles Esten Puskar III |
| Birth place | Pitysburgh, Pennsylvania, USA |
| Profession | Actor, Musician, Comedian |
| Nationality | American |
| Zodiac Sign | Virgo |
| Hair Color | Brown |
Charles Esten is a well-known American musician, actor, and comedian. He has found fame for the portrayal of singer Deacon Claybourne in the musical drama Nashville. He has also appeared in improvisational comedy show like Whose Line Is It Anyway and On the Spot.
Along with his appearances in comedy shows, the talented actor has also kickstarted his music career. He has gained recognition from all of the works he has done in the entertainment business and has also earned a fortune from it. According to Celebrity Net Worth, Charles Esten's net worth is estimated to be around $4 million.
Charles Esten Net Worth And Income Source
As mentioned above, Charles Esten's net worth of $4 million comprises his earnings as an actor, comedian, and musician. Esten has appeared in numerous television shows and movies and has also released an album that has helped earn him a fortune.
Income From Television
Charles Esten's introduction to the entertainment business came through the game show Sale of the Century in 1988. He was a contestant on the show and won $34,000 in cash along with other prizes. This opportunity came when he was running low on money and helped him keep afloat during the difficult days.
Few years after his first television appearances, Charles made his debut in the improvisational comedy television series, Whose Line is it Anyway? He was part of the show from 1992 to 2005 and also returned as a guest performer after its revival in 2017.
During this time period, Esten was also part of other drama and comedy series including, The Crew, Party of Five, The Brian Benben Show, ER, and Enchanted. He was also a guest star in NBC's The Office, where he played Josh Porter's role.
In addition to the aforementioned show, Esten is also known for his work in the show Nashville. He was part of the main cast member in the show and starred as the singer, Deacon Claybourne. He found much fame from this series and continued to appear in it till 2018.
Having played significant parts in many television shows, the American actor must have been paid handsomely for his works. While it is unclear how much salary he received for his works, there is no doubt that Charles Esten's net worth increased considerably from his income from television works.
Income From Movies
Along with television series, Charles Esten has also appeared in numerous movies and tv-movies. His first film was The Sleepwalker Killing in 1997, but his debut was in 1997 in The Postman. He has since appeared in Thirteen Days, Swing Vote, The Expendables, American Family, and Nashville: The Whole Story.
Even though the American actor's movie career did not yield as much success as his television career, he must have pocketed a considerable sum from his works in films. And as a result, Charles Esten's net worth must have heavily benefitted from the total amount he earned from his movie works.
Income From Music And Merchandise Sales
Portraying the role of a country singer in the show Nashville helped kickstart Charles Esten's music career. Since performing original songs in the show, the talented actor has put out numerous singles and toured around the US and Europe.
In 2016, he announced the project, #EverySingleFriday which resulted in him putting out a new single each Friday for fifty-four weeks. The songs were written by Esten himself and featured artists like Colin Linden, Ashley Campbell, and Sarah Siskind. He has continued his music career and is reportedly working on his solo album.
Like many artists, Charles Esten has also launched a merchandise store where fans can buy products like t-shirt, posters, caps, and stickers. Some of the items and their respective prices are listed below:
| | |
| --- | --- |
| Products | Prices |
| Charles Esten White Tee | $20.00 |
| Charles Esten Holiday CD Bundle | $50.00 |
| Charles Esten Black and Grey Ballcap | $25.00 |
| Charles Esten Poster | $5.00 |
| Charles Esten Song Title Sticker | $3.00 |
| Charles Esten T-Back Tank | $20.00 |
These products can be purchased from the artist's online store. And with many fans awaiting new music from the talented artist, it won't be a surprise if we see a significant increase in Charles Esten's net worth in the coming days.
Lifestyle And Assets
Charles Esten has amassed a fortune of $4 million from his successful acting and singing career and enjoys a lavish lifestyle. After appearing in the show Nashville, the Esten family moved to the city of music and spent a few years there.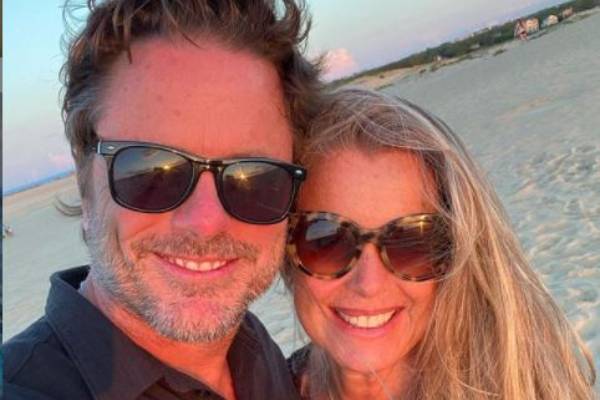 However, looking through the singer's Instagram handle, it seems like the Esten family has moved to Charleston, South Carolina, and is enjoying their life there. Even though they moved to a different place, there is no doubt that Charles Esten and his family enjoy a lavish lifestyle.
Trivia
Charles Esten Puskar III was born in Pittsburgh, Pennsylvania, on September 9, 1965.
He grew up alongside his sister, Cathy Puskar, their mother, Cynthia Puskar, raised the siblings-duoskar.
Esten has been married to his wife, Patty Esten, since 1991. The lovely couple is parents to three children, Taylor Puskar, Chase Puskar, and Addie Puskar.
Esten's daughter, Addie, is a cancer survivor who was diagnosed with Acute Lymphoblastic Leukemia at the age of two.
Get More Updates In News, Entertainment, Net Worth, and Wikis In eCelebritySpy.