Chip Gaines Net Worth Vs Joanna Gaines Net Worth - Before Fixer Upper, They Were Broke
Chip Gaines Net Worth / Joanna Gaines Net Worth
$10 million / $10 million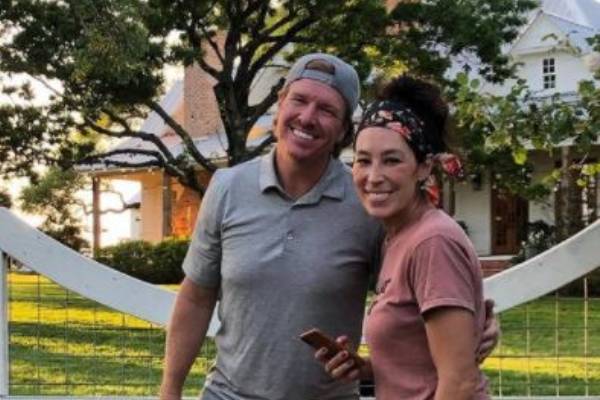 | | |
| --- | --- |
| Birth Name | Chip Carter Gaines / Joanna Lea Stevens |
| Birth place | Albuquerque, New Mexico / Kansas, USA |
| Profession | Home Renovator, Businessman, Television Personality / Television Personality, Designer, Businesswoman |
| Nationality | American / American |
| Zodiac Sign | Scorpio / Aries |
| Hair Color | Blonde / Black |
American television personalities and home improvement duo Chip Gaines and Joanna Gaines have been active in the entertainment industry since the early 2010s. They first found fame due to their television series Fixer Upper and since then has found immense success from their work as home renovation and design gurus.
The husband-wife duo has come a long way in terms of fame and wealth. Both of them have amassed a massive fortune in the years after their television series gained immense success. And according to Celebrity Net Worth, Chip Gaines' net worth is estimated to be $10 million, and his wife, Joanna Gaines' net worth is also $10 million. Well, we can tell that the pair ahs a grand fortune of $20 million.
Chip Gaines Net Worth And Earnings
As stated above, Chip Gaines has an estimated net worth of $10 million. He accumulated this fortune as a home renovator and from the numerous television series he has been starred in.
Income From Television Series
Chip Gaines first came into the limelight in 2013, for his appearance in the reality show Fixer Upper. The home design and renovation show, which aired on HGTV, became famous soon after its debut because of the fresh content. The show followed Chip and his wife, Joanna's journey, as home renovators as they flip houses around Waco, Texas.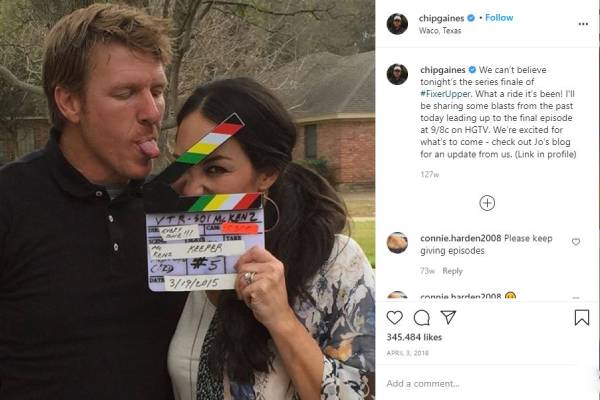 The show ran for five years, and each season was more famous than the previous ones. Not only did the series helped the Gaines couple earn millions, but it also made a significant impact on tourism and economic development in the area where it was filmed. Many products featured in the show, including clawfoot bathtubs, barn doors, and wainscoting, became popular among the locals.
There have been two spin-offs of the series titled Fixer Upper: Behind the Design and Fixer Upper: Extras. All of them have gained immense success, and the pair reportedly racked $30K per episode. As the main cast of these shows, Chip Gaines' earnings helped increase his net worth significantly.
Income From Business Ventures
Even before starring in reality shows, Chip Gaines was an entrepreneur by heart. He has a hand in numerous successful small businesses in the Waco, Texas including, laundry service Green and Gold Wash and Fold, landscaping companies, and fireworks stand.
However, his most successful and well-known business venture is the Magnolia brand that he co-founded with his wife, Joanna. The company, which started as a home flipping service, is a brand on itself with the couple now involved in several businesses like home-decor lines, storefronts, books, and even their real estate venture.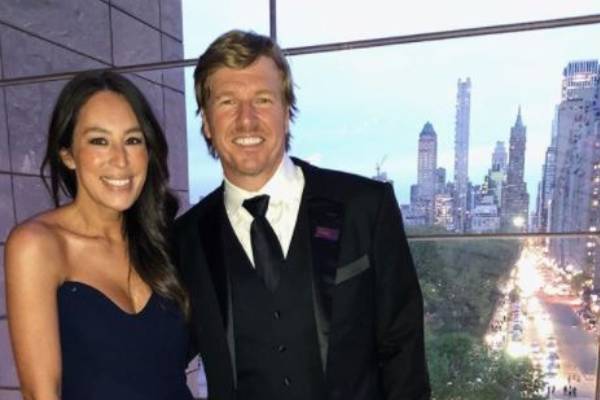 Magnolia started as a small storefront in Waho, but after years of hard work, Chip and Joanna have managed to create a lifestyle empire with numerous side business on their hands. They operate online and physical stores, known as Magnolia Market, which contains products ranging from apparel, home decor, jewelry, and furniture. Some of these items found on the online store are listed below:
| | |
| --- | --- |
| Products | Prices |
| Jefferson Sofa | $1.950 |
| Carson End Table | $460 |
| Maisie Chair | $810 |
| Prim Wood Square Pane | $128 |
| You Are Free Framed Print | $36 |
| Magnolia Lined Mustard Hoodie | $58 |
| Waco's Most Popular Silos Clay Shirt | $26 |
| Gold Tola Cuff | $44 |
| Mini Blush Traveler Backpack | $142.50 |
In addition to the aforementioned businesses, the Gaines couple is still adding new ventures. Their most recent one is their real estate business and coffee shop, which are doing quite well. Chip has also published a book titled Capital Gaines and also co-authored others with his wife. All of these products can be found in their stores. As the Magnolia Empire's co-owner, Chip Gaines' net worth has continued to grow with every new venture he and his wife has tried their hands on.
Joanna Gaines Net Worth And Earnings
Just like her husband, Joanna Gaines also has an estimated net worth of $10 million. Much of this fortune comes as the reality star and the co-owner and co-founder of the famous Magnolia Empire.
Income From Television
Joanna Gaines first came into prominence for her appearance in the reality show Fixer Upper. The show followed the renovation and design carried out by the Gaines couple. It gained a massive following from its first season, and both Joanna and Chip pocketed enormous sum per episode.
Gaines also was a part of the spin-off show, Fixer Upper: Behind the Design, and has since used her newfound fame to build her business empire. As one of the series's main cast, Joanna Gaines' net worth has been heavily impacted by her earnings from them.
Income As A Businesswoman
Long before her television debut, Joanna operated a storefront, which was the original Magnolia market. The first storefront not only helped her sharpen her design skills but also helped her build confidence to continue building up her business. She then focused on Magnolia Homes and has since built an empire along with her husband.
Joanna Gaines is very much into designing houses, and as a result, she and Chip have launched their store, which has numerous products to make your home beautiful and cozy. However, the Magnolia business empire does not stop here as the company has a hand in multiple other ventures.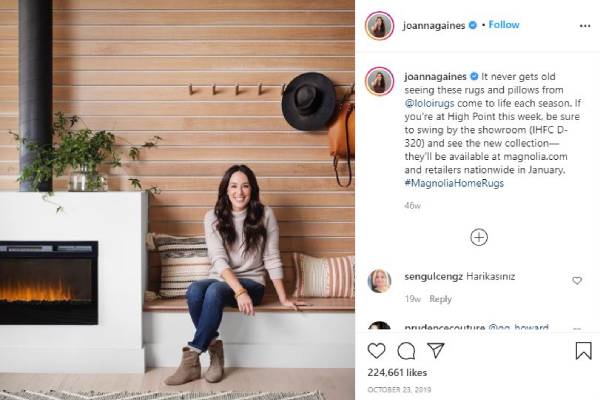 As stated above, the Gaines couple has ventured in many sectors, including real estate. One other venture is the coffee business, which was launched not long ago. Joanna and Chip have established their coffee shop in Waco, Texas. 
This seems to be one other step for the Magnolia Empire and looking at the success of Magnolia Market, there is no doubt the coffee shop will also gain similar success. And as the co-owner of this business empire, Joanna Gaines' net worth has continued to grow with each new business addition.
Income From Book Sales
In addition to the business empire, Joanna has also published books on various topics. Her books range from home design, recipe books to gardening, many of which have become bestsellers. Some of these books and their respective prices are given below:
Magnolia Table: A Collection of Recipes for Gathering - $16.12 (Hardcover)
Homebody: A Guide to Creating Spaces You Never Want to Leave - $40.00 (Hardcover)
Magnolia Table Volume 2 - $13.87 (Hardcover)
The Magnolia Story - $9.99 (Kindle)
We Are the Gardners - $9.99 (Kindle)
Along with these books, the famous television personality has also introduced her company's journal. Fans can look through the Magnolia Journal after the subscription, which costs between $20 to $50. Sales from the books and journals have undoubtedly helped increase Joanna Gaines' net worth.
With all the details about their earnings fledged out, it is clear that both Chip Gaines and Joanna Gaines' net worth has skyrocketed due to the large number of business opportunities they have ventured into. And since they are co-owner and co-founder of the business empire, their combined net worth is $20 million with $10 million on each of their names, the duo is living a comfortable life.
Lifestyle And Assets
Even after earning millions from their multiple business ventures, Chip and Joanna Gaines still live in their stunning farmhouse featured in the show, Fixer Upper. The pair bought their 1,700-square-foot home in 2012 and has since renovated different parts of it multiple times. Their 1895 farmhouse sits on 40 acres in Crawford, Texas, and is the Gaines' primary home.
Chris Stapleton Net Worth VS Morgane Stapleton Net Worth - Who Is Richer Among The Married Pair?
In addition to their home, the pair own multiple properties around Waho, through their company Magnolia. Many of these properties have been used for the business empire's operation, and one example is the beautiful historic home named Cottonland Castle. The pair bought the $425K castle in 2019 and has since started the restoration process.
Looking at all the Gaines family's properties, it is clear that they live a lavish lifestyle. And with millions of dollars to their name, it won't be a surprise that they will take on even more properties to rebuilt later.
Trivia
Chip Carter Gaines was born in Albuquerque, New Mexico, on November 14, 1974.
Joanna Gaines was born in Kansas on April 19, 1978, as Joanna Lea Stevens.
The pair got married on May 31st, 2003, after a few years of dating.
They have five children together; Crew Gaines, Drake Gaines, Emmie Kay Gaines, Ella Rose Gaines, and Duke Gaines.
The pair revealed that they were broke and living scarcely before they starred in Fixer Upper.
Get More Updates In News, Entertainment, Net Worth, and Wikis In eCelebritySpy.