Chloe Melas Net Worth - Salary And Earnings As An American Journalist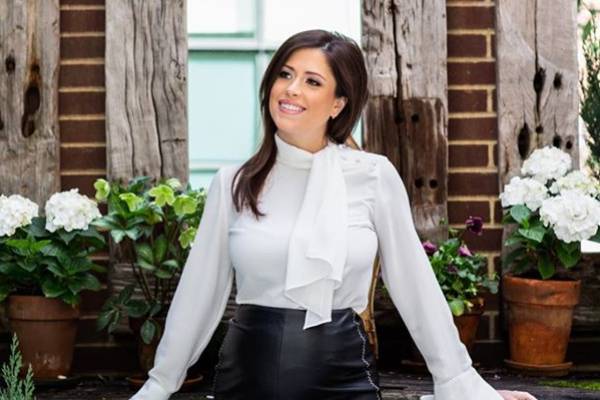 For any movie fanatic, news stories might be among the least favorite in their watch list, unless of course, it happens to be Hollywood related. This wish is fulfilled by entertainment reporters, and among one of the best is Chloe Melas. With thousands of supporters, Chloe has managed to have a successful career as an entertainment reporter and as such Chloe Melas' net worth is expected to be around a few hundred thousand and some sites claiming for it to have crossed $1 million.
Let's take a look at Chloe's sources of income and discern for ourselves whether this is true.
Chloe Melas Net Worth And Sources Of Income
As stated prior, Chloe Melas's net worth is expected to be around a few hundred thousand while a few sites even claim to have crossed the $1 million mark. But if we want to know if this is true, we must also take a look at how Melas manages to earn it all. Of course, Chloe's main source of income is her career as a reporter for CNN, but is that all?
Income As A Reporter 
As stated, Chloe is an entertainment reporter for CNN and is quite popular among fans. Starting from 2013, Chloe became a co-host for VH1 and has since had tons of fans tuning in just for her. Her reporting skills are top-notch and as a result, we expect her earnings to be of a considerable amount.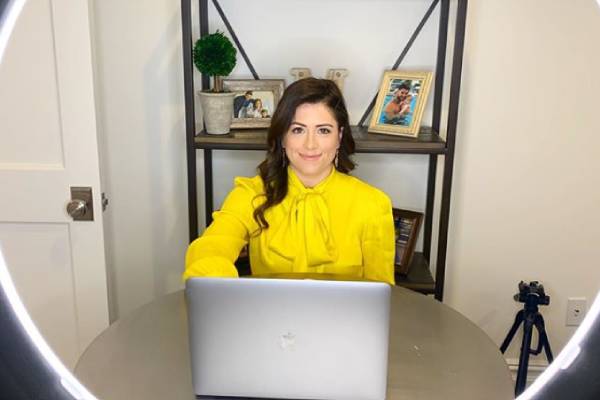 While on an average, a reporter earns $42K a year, the amount increases based on experience and can easily cross over $117K and sometimes even more. Because of all the success Chloe has, we can expect Chloe Melas' salary to be somewhere around the bigger numbers.
Earnings As A Brand Ambassador
Aside from being a reporter for CNN, Chloe is also a brand ambassador for the women's fashion label, Maggy London. The story of how Chloe became one is also quite surprising. What happened was, Chloe received a dress from the brand and she loved it a lot. Despite the brand focusing on older women as their main customers, Chloe rocked them and it quickly caught the eyes of some of the heads.
As a young and noted woman, she was asked to meet them and was also asked to become their International Brand Ambassador. She had been wearing the brand's clothes every single morning on VH1s The Gossip Table while she was there as a host and still rocks them on. Of course, it goes without saying that Chloe received quite a bit of money from that and it surely made a contribution to Chloe Melas' net worth
Salary From Hollywood Life
Back in 2009, Chloe, along with her friend, Bonnie Fuller, created Hollywood Life. Now, with several interviews in the bag, the website's YouTube family grew up and now has over 3.05 million subscribers. Sadly, sometime after the channel crossed the million subscriber mark, Chloe took a step away and said a good-bye, or rather, a see-you-later.
The news was revealed on 2nd June 2016, as the entire cast member released a two-minute heart-breaking video of Chloe saying "See you later." Chloe had been a part of the community for a long time, and of course, as one of the founders, Chloe Melas' salary must have been a generous amount that she deserved for her work. 
Lifestyle
Chloe Melas' husband, Brian Mazza along with his wife, lives in New York together with their kids. Chloe Melas' kids, Leo DeSales Mazza and Luke Alessandro Mazza are both beautiful and pics of the two are often posted on Chloe's Instagram.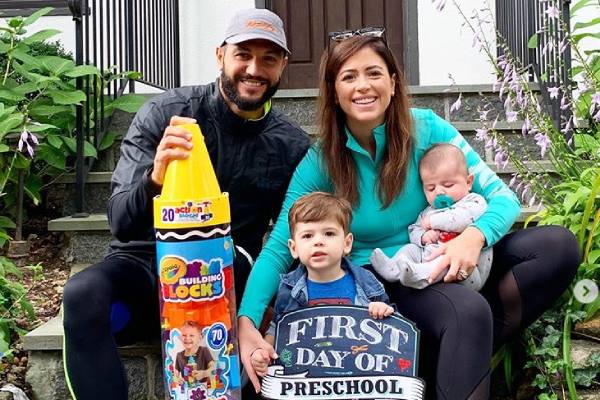 The family seems to be staying together wonderfully and she has tons of people cheering her on. Quite often, the family likes to go out and have fun together as one. They also take a ton of pictures together and make sure to catalog all the memories while sharing them all with her fans.
Facts And Trivia
Grew up in Dallas, Texas and Atlanta, Georgia.
Het her husband Brian Mazza on a blind date.
Helped launch Hollywood Life in 2009
Explore more on eCelebrity Spy and get updates on Celebrity News, Wikis, Net Worth, and More.