Christopher Lee Net Worth - Earnings From His Career As An Actor
Christopher Lee Net Worth
$25 million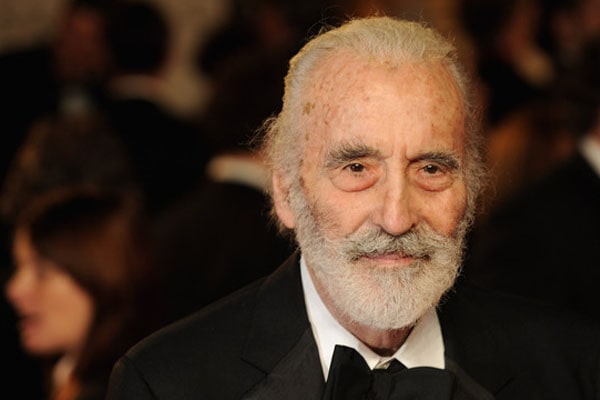 | | |
| --- | --- |
| Birth Name | Christopher Frank Carandini Lee |
| Birth place | Chelsea, London, England |
| Profession | Actor, Author and Musician |
| Nationality | English |
| Zodiac Sign | Gemini |
| Hair Color | Grey |
Christopher Lee was one of the world's well-known actors. Remembered for his tall frame and deep voice, he is one of the most credited actors in history and also held Guinness World Record for most screen credits for living actor in 2007. 
Christopher Frank Carandini Lee was an English actor, singer, producer, and author born on May 27, 1922, in London, England, UK. He had appeared in many movies and TV series in his long career as an actor. But before acting, Christopher worked as an office clerk in shipping companies until 1941. He then enlisted in the Royal Air Force during World War II.
At the age of 93, Christopher died of heart failure on June 7, 2015, in Chelsa, London, England. He is survived by wife Brigit Lee and daughter Christina Erika Lee.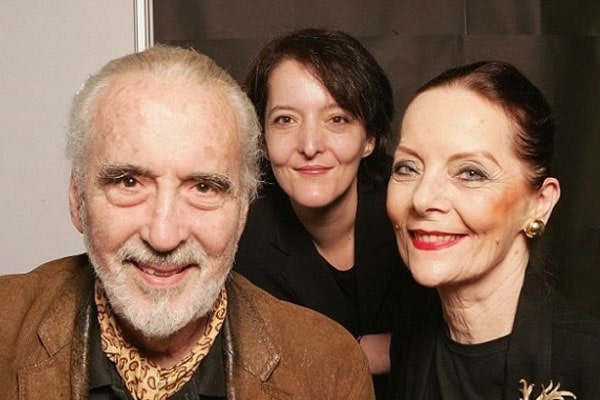 Christopher Lee Net Worth And Earnings
With such a long career span, the multitalented Lee had collected a large fortune. Christopher Lee's net worth was estimated to be $25 million at the time of his death in 2015, thanks to his acting, singing, and writing career. 
As per his IMDb page, the actor still has an unreleased movie, The Time War, in which he has provided narration. Surely, the release of this movie will increase the cumulative income of the late actor. 
Income From Movies
Christopher's first movie was Corridor of Mirrors, where he had a small part.  After that, he was seen in a string of roles in movies which definitely help increase the actor's earnings. Due to his height, filmmakers only ever gave negative roles to Lee, but he made the most out of it.
As a talented actor, Lee was a part of various movie franchises like The Lord of The Rings, Star Wars, and James Bond. Along with his involvement with these franchises, he was also part of many other movies. Some of his movies and their box-office collection are listed below:
| | |
| --- | --- |
| Movies | Collection |
| Charlie and the Chocolate Factory | $206.2M |
| Tim Burton's Corpse Bride | $53.4M |
| Alice in Wonderland | $319.4M |
| The Lord of the Rings: The Fellowship of the Ring | $314.1M |
Looking at the large numbers these movies made, we can only assume how big Lee's income might have been from the profit shares of the movies.
Association With Hammer Films
After almost 50 appearances in movies, Lee was signed by Hammer Films in 1957. His first feature for Hammer Films was in the movie, The Curse of Frankenstein, in which he played the character, The Creature. He did twenty-two more movies with them and most of them were very well received by the audience and critics alike.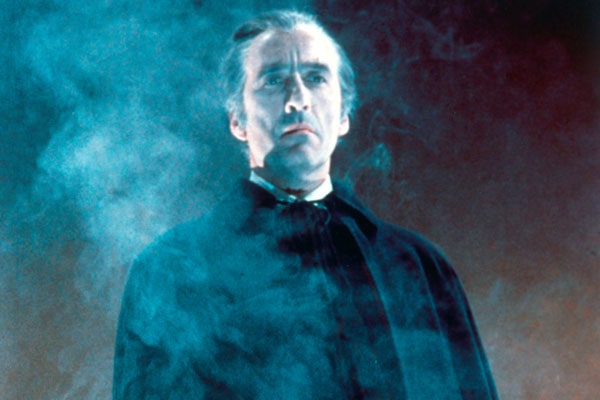 But his most popular role was when he played Count Dracula for in the movie Horror of Dracula. He portrayed Count Dracula in seven more movies made by Hammer Films. To this day Christopher is known as Count Dracula due to his amazing portrayal of the bloodsucking vampire.  
With how much work Lee has done with Hammer Films, we can say that he had earned a considerable amount from collaborating with them.
Income From Television
While Christopher Lee is most known for his various movie roles, his first job as an actor came in an unrecognized role in two episodes. After this, he was part of many other TV series but, the most prominent one was Rheingold Theatre, an anthology series in which he was part of 16 episodes all as different characters.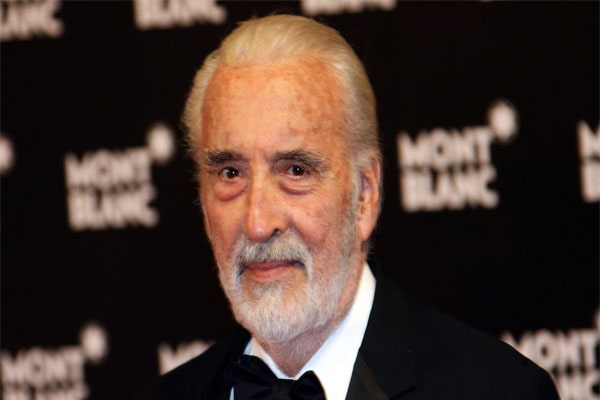 Alongside acting, Lee had also narrated TV movies and series. With his strong, deep voice, hosting was one of the major credit he had as an artist. We can be sure that most of Christopher Lee's net worth consisted of his income and earnings from his career as an actor.
Earning As An Artist
Along with acting, Christopher was an amazing singer. He had also written and performed for movie soundtracks. He is credited as a writer for songs "Kill 'Em with Success" from the movie Creed II and "Work Yo Muscle" From the movie Creed. He also sang songs for the soundtrack of other movies and TV-series.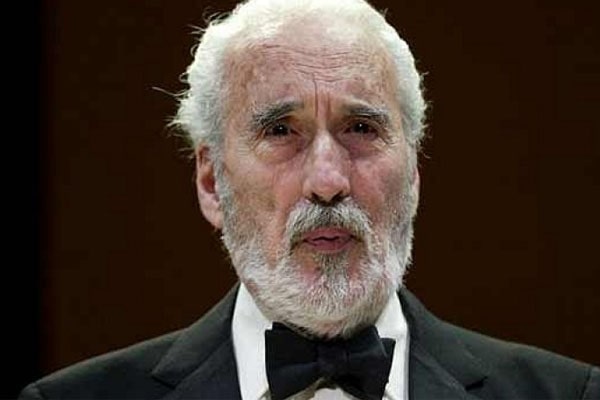 Christopher Lee was a part of various albums where he provided vocals as well as narrated a few of them. His first album was an operatic pop album, Revelation, released in 2006.
Surprisingly, in his later years, Lee became fascinated with the world of heavy metal. His first metal album was Charlemagne: By the Sword and the Cross, which was a symphonic metal concept album that was released on March 15, 2010. He released his second heavy metal album, Charlemagne: The Omens of Death, on his 91st birthday.
Earnings From Books
Along with acting and singing, Christopher Lee was also an author. He wrote two autobiographies, depicting his childhood and his journey in the entertainment industry. He also lent his voice for the audiobook The Children of Hurin by J.R. R. Tolkien. The list of books Lee wrote is given below, along with the prices:
| | |
| --- | --- |
| Books | Price |
| Lord of Misrule: The Autobiography of Christopher Lee | $26.06(Paperback) |
| Christopher Lee: Tall, Dark and Gruesome | $25(Paperback) |
All of his books can be bought on Amazon, and we can be sure that Christopher's collective earnings were helped by the book sales.
Charity Works
Christopher Lee might be known for his portrayal of various antagonists in movies but, in real life, he was a very charitable actor. Although not a Goodwill Ambassador, Christopher Lee was an avid supporter of UNICEF. He also supported a PETA campaign against experiments on live dogs and cats.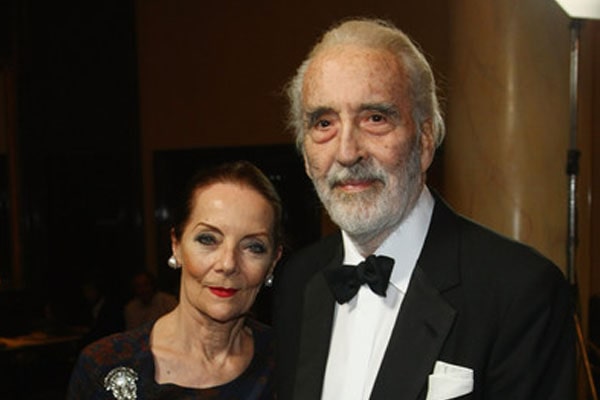 With his celebrity status, Christopher Lee must have made a huge impact on the causes he supported. Despite the talented actor is no longer with us, the work Christopher has done will always be present and give us constant remembrance of how good of a person and actor he was. 
Explore more on eCelebrity Spy and get updates on Celebrity News, Wikis, Net Worth, and More.