Curtis Young Net Worth - Look At Dr. Dre's Son's Income And Earning Sources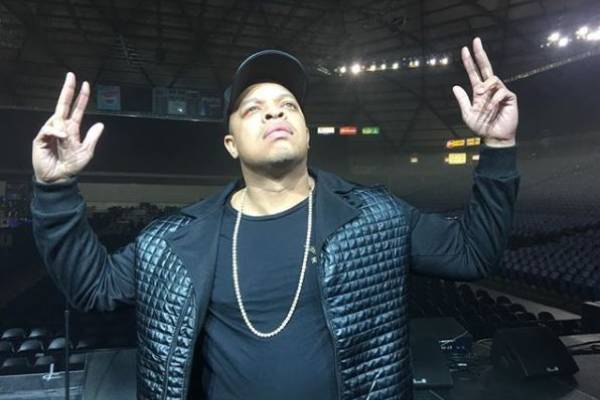 | | |
| --- | --- |
| Birth Name | Curtis Young |
| Birth place | Paramount, California, US |
| Profession | Rapper |
| Nationality | American |
| Zodiac Sign | Sagittarius |
| Hair Color | Black |
Andre Romelle Young or Dr. Dre is widely viewed as the man who discovered arguably one of the greatest rappers of all time, Eminem. Dr. Dre successfully acknowledged Eminen's potential and guided him to glory but failed to do so with his own son. Dr. Dre's son Curtis Young idolized his father's rap crew NWA without even knowing he was his dad, but the two had not even met each other until Curtis turned twenty.
Cutis grew up in an underprivileged locality without even knowing he was the son of the person whose music inspired him to become a rapper. But with dedication and hard work, he got into the rap business on his own and established a name for himself as Hood Surgeon. He has come a long way from where he was by gaining a considerable amount of fortune. Curtis Young's net worth has not been evaluated yet, but we know how this rapper makes his money. 
Curtis Young Net Worth and Career 
As we mentioned, there is no official data available to estimate Cutis Young's net worth. He was intrigued by rapping from a very young age and followed his father's footsteps into rapping. He is the spitting image of his father and will act like him in the upcoming announced movie 'DPG 4 Life Aka Dogg Pound 4 Life.' Curtis has released several songs and albums throughout his career, which are his primary source of earnings.
Earnings as a Rapper
After discovering Dr.Dre being his father, Curtis decided to found his own independent label, Hood Records, and quickly signed new artists from Compton. He introduced himself as Hood Surgeon, which was heavily influenced by his dad's stage name Dr. Dre.  After the release of a few mixtapes, he became popular nationally and on the Internet around 2006. Next year, in 2007, Surgeon released two singles, Paradise and All I Need. In May of the same year, he released the single Daddy was a Dr. preceding the release of his debut album, 'The Autopsy of Curtis Young,' released in July. 
Curtis Young dropped the name Hood Surgeon later in his career, saying that it was the name he opted to become just like his father, but after establishing himself, he chose his own name. Curtis's albums were pretty popular at the time of their release, and they must have had pretty decent sales. His albums are available for purchase from Amazon, while some of his albums are given down below with their prices.
| | |
| --- | --- |
| Albums | Price |
| The Autopsy of Curtis Young | $9.49 |
| New World Order | $9.49 |
| The Curtis Young | $3.96 |
Curtis has also collaborated with different artists such as Rob Ramo, Aretha Franklin, and  Hard Head in some successful songs and albums.  With all the record sales from his singles and collaboration, Curtis Young's net worth must have made a significant jump. He is also set to be part of the film 'DPG 4 Life Aka Dogg Pound 4 Life' featuring his father, which is bound to be a success. 
Income as a Producer and Entrepreneur 
Curtis is the cofounder of Young Monarchy Entertainment, a platform for originators seeking the development of creative passion, artistic preservation, music business expertise, and brand enhancement. This platform helps emerging new creators to make a career for themself while also establishing itself as a brand. As per its website, YME was designed to redefine the beat of global music culture. 
Curtis sure is earning a fair share of the fortune from this venture while also establishing himself as more than a competent individual in the music industry. 
LifeStyle And Assets
After living an underprivileged childhood and struggling to make a name for himself, Curtis has now found the luxury to live a comfortable life with all the earnings from his music and business. He typically dresses in the usual rapper dresses with hoodies and diamond chains. He seems to have finally found the privileged life he once deserved for being Dr. Dre's son.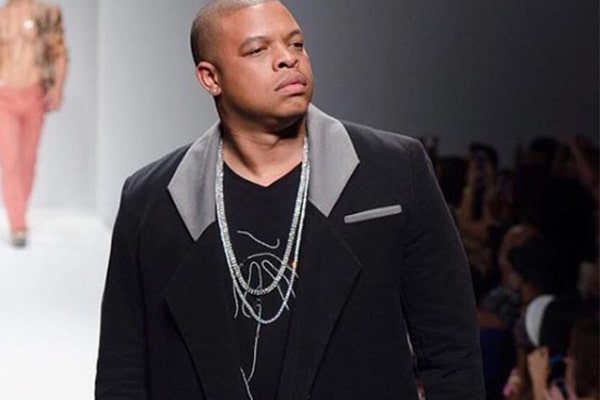 Curtis Young is set to become an illustrious entrepreneur after a successful run as a rapper. Going through his social media accounts, we can see that he likes to spend a lot of time traveling with his family and friends. The rapper has a long and prosperous road ahead, so let's hope we get to see more from him in the coming days. 
Well, it may take time for Curtis to reach the level of his father, Dr. Dre, who has an estimated net worth of $820 million. But let's hope that the rapper will make it to the top someday. 
Quick Facts
Curtis Young was born on December 15, 1981. 
Curtis's father, Dr.Dre, was sixteen years old while his mother, Cassandra Joy Greene, was only 15 during his birth.
Curtis grew up in Compton, California, just like father.
He is married to his wife, Monarch Young, who is the other co-founder of  Young Monarchy Entertainment.
Get More Updates In News, Entertainment, Net Worth, and Wikis In eCelebrity Spy.