Dan Reynolds Net Worth - Income From Music And Earnings As The Lead Singer Of Imagine Dragons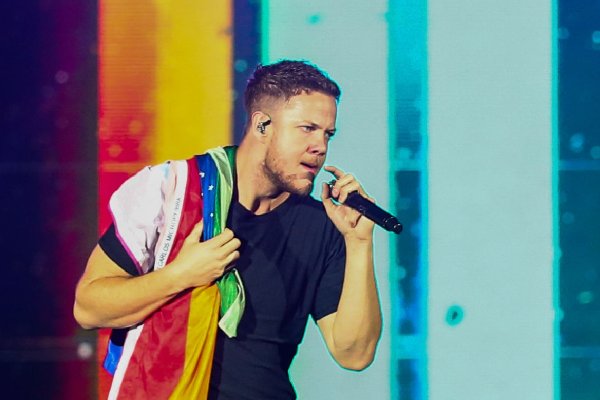 Imagine if Dan Reynolds had succumbed to his reluctancy about becoming a professional musician and listened to all the advice from his academically inclined parents; we wouldn't be jamming Radioactive or Believer on our phones since there would be no Imagine Dragons. The founder of the pop-rock band has co-written, sung, and produced many ground-breakings songs to date, both with his originally formed group and with other artists. In the process, the lad has amassed massive income, respect, and admiration from the fans and all the other A-Listers. As of now, Dan Reynold's net worth is estimated to be $18 million, most of it consisting of the revenue from the sales of his band's songs.
The recipient of the Songwriters Hall of Fame Hal David Starlight Award, during his teenage years, earned the rank of Eagle Scout, the highest rank achievable in the Boys Scouts of America. After graduation, he joined Brigham Young University and formed the legendary band, winning the school's battle of the band's competition before leaving to pursue music full-time.
Net Worth and Sources of Income
As mentioned before, the talented singer and artist Dan Reynolds' net worth is estimated to be $18 million, which he has amassed from a prolific career in the band, Imagine Dragons.
Earned a Truckload in Imagine Dragons
No doubt, Dan is an exceptionally talented music artist. With several hit songs, prestigious titles under his belt, fortune has come flooding in for the lad. Who knew that the band he formed in University with Andrew Tolman, Ben Mckee, and Daniel Platzman would go on to make the biggest rock hits and grab Grammy nominations?. Signed to KIDinaKORNER/Interscope by Alex Da Kid, the band quickly expanded their fanbase with the release of their multi-platinum breakthrough single It's Time.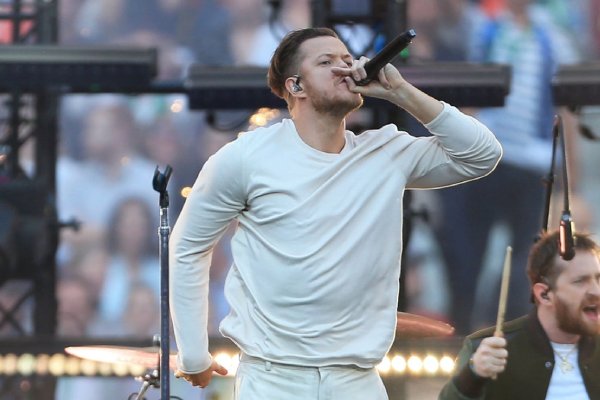 Dan Reynolds' net worth saw a rapid surge after the release of his band's debut studio album, Night Visions, which charted in the top ten albums for three consecutive years, 2012, 2013 and 2014. In fact. Radioactive, a single from the album climbed up to no.3 on Billboard Hot 100 and set the all-time record for the longest run of the charts. It's the best-selling rock song in all of digital history(7.5 million copies in the US alone) and also received diamond certification. Other songs also did extremely well, bumping up Dan Reynold's fortune along with his bandmates.
Followed by that, Imagine Dragons released their second album titled Smoke + Mirrors in February, which debuted at number one on the Billboard 200 and several other charts, and their third album named Evolve debuted at number two on Billboard 200 again. Their fourth album, Origins consisting of massive hits like Natural and Bad Liar, was also remarkably acclaimed. 
The revenue generated from all those sold-out and highly anticipated concerts has and will keep pushing Dan Reynold's net worth to new heights. 
Income from Side Projects
In 2010, Reynolds and Aja Volkman crossed paths, and he invited Aja to help finish some demos he was developing. The pair began collaborating, formed Egyptian. 
The duo would go on to record, produce, and independently release a four-track EP digitally. This venture surely backed Dan Reynold's net worth a great deal. Later Aja and Dan got married, welcomed four kids, but later divorced (in 2018) on good terms. However, according to People and Eonline, Dan's ex-partner revealed that they were focusing on rebuilding what was broken and have supposedly reconciled.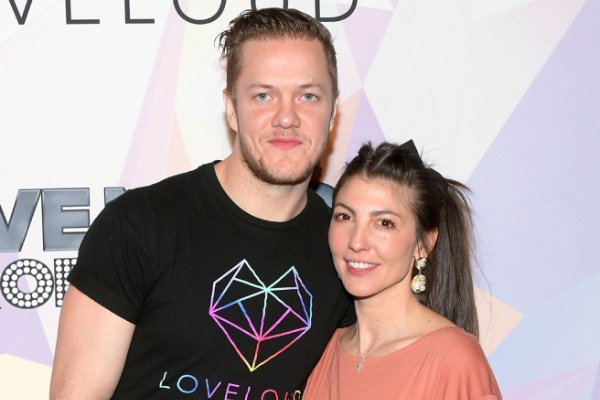 He also collaborated with band, X Ambassadors, and co-wrote a few songs for their debut album, VHS, which received a Gold certification by the RIAA. In 2016, Reynolds' income boosted substantially after he formed Night Street Records.
Income from Merch 
The Beatles, Coldplay, Linkin Park, and U2 inspired Dan Reynolds has evidently achieved financial success. One of his primary sources of earnings is revenue from merchandise. On Imagine Dragon's official site, fans can purchase amazing merch, some of which along with their respective prices are listed down below:
Origins Lotus Hoodie + Deluxe Digital Album - $65.00
Origins Lotus T-Shirt - Deluxe Digital Album - $35.00
Original Vinyl + Deluxe Digital Album - $33.00 
The income generated from sales of Imagine Dragons' merch certainly helps Dan Reynold's wealth hike up and will most probably continue doing so.
Charities and Philanthropy
Reynolds, apart from being a top-notch artist, is also a down to earth, generous, and benevolent human being. In 2017, he organized a charity festival LOVELOUD in Orem to fight against teen suicide and encourage acceptance of LGBT youth. The amount generated was approximately a million dollars, which was all donated to The Trevor Project, GLAAD and others.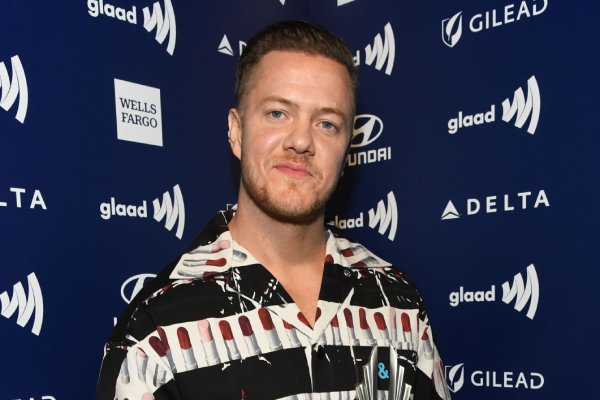 Since 2013, Imagine Dragons formed The Tyler Robinson Foundation with the family of Tyler Robinson and has been a consistent supporter. In 2018, the foundation raised $2.1 million to support people battling cancer. Furthermore, the track Dan released in 2015, I Was Me pulled in a commendable profit, all of which was directed towards helping fleeing refugees, particularly in the Middle East.
Being ill himself, Dan Reynolds has used his fame and fortune to support others in need. He suffers from ankylosing spondylitis and ulcerative colitis. In 2016, the singer partnered with Novartis's ThisASLife to raise awareness about the severe inflammatory disease. For someone battling with depression and other mental illnesses, Dan has really shown remarkable courage and persistence, and it's pretty clear that nothing can really halt him on his tracks to achieving never-before-reached heights.
As the years go by, Imagine Dragons is sure to gain more audience exposure, which means Dan Reynolds' net worth and popularity is bound to reach unprecedented levels.
Short Bio About Dan Reynolds
Dan Reynolds was born on July 14, 1987, in  Las Vegas, Nevada, to Ronald Reynolds and Christene Callister.
He is the seventh of nine children welcomed by Ronald and Christene.
While in Boy Scouts, Dan volunteered full time as a missionary in Nebraska for two years.
Dan Reynolds' lover, Aja Volkman, was also his duo partner in the rock band, Egyptian.
The pair have welcomed four children. Dan Reynolds is the father of three daughters, Arrow Eve, Gia James, Coco Rae, and one son, Valentine Reynolds.
Keep Up With eCelebritySpy, For More Updates On News, Net Worth, Wikis, and Articles.