Dario Franchitti Net Worth - Look At His Other Earnings Besides His Career As A Race Driver
Dario Franchitti Net Worth
$72 million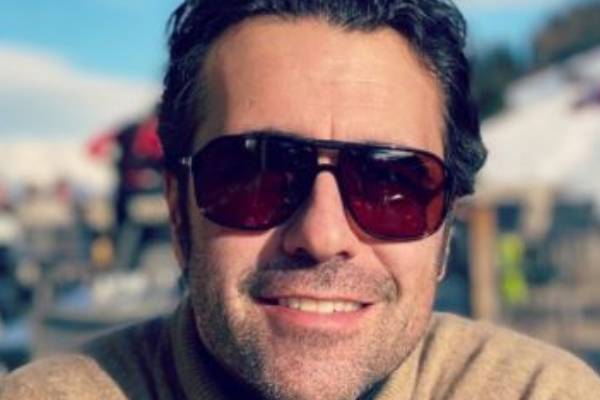 | | |
| --- | --- |
| Birth Name | George Dario Marino Franchitti |
| Birth place | Bathgate, West Lothian, Scotland |
| Profession | Racing Driver |
| Nationality | British |
| Zodiac Sign | Taurus |
| Hair Color | Black |
Dario Franchitti is a famous professional race car driver from Scotland who has already retired from his profession. Dario currently works as a motorsport commentator. During his career as a racing car driver, he won several championships and awards. Dario is a four-time IndyCar Series Champion and has also won Indianapolis 500 thrice.
Dario Franchitti is one of the successful personalities in the racing car world. He has made an unforgettable impact on the racing car world by winning several championships and tournaments. According to the Richest, the former race car driver Dario Franchitti's net worth is estimated to be $72 million. Now let's have a look at how he amassed such a massive fortune from his career.
Dario Franchitti Net Worth and Career
Aforementioned, Dario Franchitti has an estimated net worth of $72 million. Most of the wealth he amassed comes from his profession as a race driver. Similarly, he has accumulated an enormous fortune from his career as a motorsport commentator, actor, and endorsement deals. 
Income as a Race Car Driver
Dario, who got interested in karting as a child, started his career at the early age of 11. Since then, he has acquired success and fame. This has helped him gain considerable income as a race car driver. In 2003, Franchitti participated in the IndyCar Series with the Andretti Green team. But he could not play that season due to the back injury sustained in a motorcycle accident in Scotland. Moving forward to the season 2007, Franchitti won his first Indy 500 race. As a winner of the 2007 Indianapolis 500 race, he earned $1,645,000. The victory and the prize money helped increase Dario Franchitti's net worth and make him a successful race car driver in the days to come.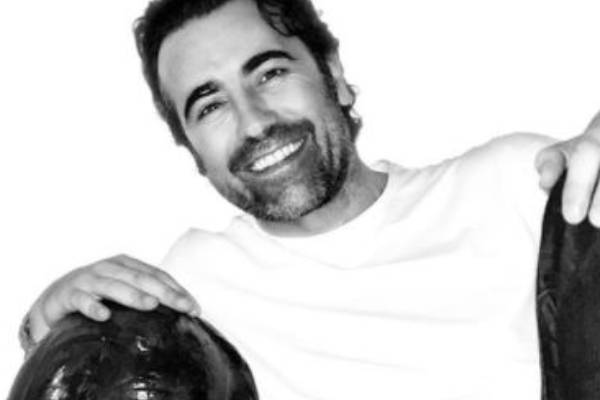 Dario won the Indianapolis 500 race not only once but thrice. As a winner of the 2010 Indianapolis 500 race, Dario earned $2,752,000. In the year 2012, he earned $2,474,000 as the winner of the 2012 Indy 500 race. Dario's total earnings were rising with the prize money he earned.  Here's the table showing his income in different year championships.
| | |
| --- | --- |
| Championships | Earnings |
| NASCAR Cup Series (2008) | $1,008,351 |
| NASCAR Xfinity Series | $532,372 |
| Camping World Truck Series | $5,975 |
| CART/ CCWS | $3,400,250 |
| NIT IndyCar Series | $18,839,736 |
Dario has amassed an enormous fortune in this career through prize money and race car championships. Following the car collision in the second Houston race in 2013, he suffered a spinal fracture, right ankle fracture, and a concussion. He was advised to stop racing, citing the risk of permanent paralysis if he continued racing. As a result, Franchitti retired from competitive driving. However, he maintained his association with Ganassi racing by becoming a competition director. Dario's net worth has increased over the years in his profession as a race car driver. He accumulated such a tremendous fortune which enabled him to live a comfortable lifestyle. 
Income as A Motorsport Commentator
Following retirement in 2013, Dario joined a Formula E TV commentary team during the 2014 season. He acted as a co-commentator with the lead commentator Jack Nicholls. According to Sapling, NASCAR commentator is paid $20,178 (at the lowest level) and $77,000 (at the highest level). However, motorsport commentator salaries are not publicly disclosed. But there is no harm in assuming that Dario has earned a considerable amount of money considering his fame in the racing world. 
Income as An actor
Apart from being a well-known face in the racing world, Dario is also famous as an actor. He has amassed a considerable sum of money as an actor in various movies, series, and talk shows. Dario has appeared in talk shows such as The Morning Show With Mike & Juliet, Larry King Live, Late Show with David Letterman, Live with Regis and Kelly, and many more. He has also appeared in movies like Turbo, Driven, and Born Racer. Here's the table of the worldwide box office collection of the films starring Dario Franchitti.
| | |
| --- | --- |
| Movies | Box Office Collections |
| Turbo | $282 million |
| Driven | $54 million |
| Born Racer | $105 K |
Dario Franchitti's total earnings eventually raised from the income from these movies. Franchitti has also appeared in TV series named Suddenly Susan. Dario made quite a good income as an actor. 
Income from Endorsements
Dario is a well-known name in the racing car world. His fame has led him to get endorsed by several brands. In 2010, Dario Franchitti was Brand Ambassador of TW Steel. Dario's income has risen significantly over the year with the endorsement deals he has signed.
LifeStyle and Assets
Dario Franchitti is one of the richest and successful personalities in the racing world. With an estimated net worth of $72 million, the former racer is living a comfortable lifestyle. He currently resides at Rednock House in Port of Menteith, Stirlingshire, with his wife and children. 
Dario sold his Scottish home, Skibo Castle, in 2015. The property spreading in the area of 485 acres was listed at $5.9 million. The house has a stable and garage.
Franchitti was married to an American actress Ashley Judd, who reportedly has a net worth of $22 million. They got married in December 2001, at Skibo Castle, Scotland.  However, the couple got divorced in 2013. Following the divorce, they sold the property and might have distributed the money equally. 
Dario currently resides at Rednock House in Port of Menteith, Stirlingshire, with his current wife Eleanor Robb and children.  We wish him best wishes for his upcoming ventures. And also hope to see Dario Franchitti's net worth increase in the future. 
Trivia
Dario got married to his second wife, Eleanor Robb, in 2015. They welcomed their first daughter, Sofia Franchitti, in November 2015 and their second daughter, Valentine Franchitti, in February 2019. 
Dario was born to parents Marina Franchitti and George Franchitti on May 19, 1973.
His younger brother is a British racing driver, Marino Franchitti.
For his service to Motor Racing, he was awarded the MBE in the 2014 Queen's Birthday Honours List.
Explore more on eCelebrity Spy and get updates on Celebrity News, Wikis, Net Worth, and More.