David Adkins "Sinbad" Net Worth - Had Filed For Bankruptcy More Than Once
David Adkins (Sinbad) Net Worth
$4 million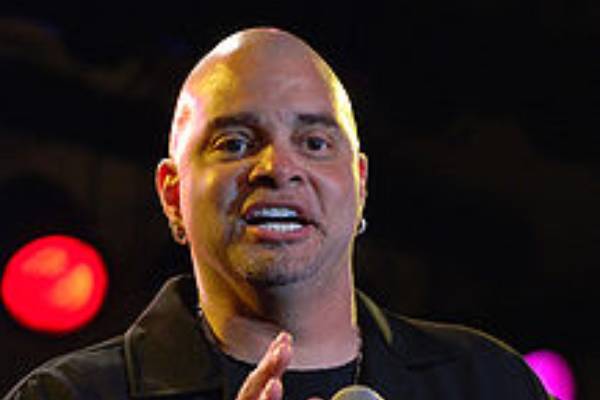 | | |
| --- | --- |
| Birth Name | David Adkins |
| Birth place | Benton Harbor, Michigan, USA |
| Profession | Comedian And Actor |
| Nationality | American |
| Zodiac Sign | Scorpio |
Sinbad, born David Adkins, is an American actor and stand-up comedian. He started his career in the industry as a stand-up comedian and appeared on the show Star Search in the mid-1980s. This television appearance gave Sinbad's career a boost, and since then, he has showcased his stand-up skills on many comedy shows.
Not only comedy shows, but Sinbad has also portrayed several characters in movies and tv-series. To this date, he has around forty-five acting credits to his name, which in turn helped him amass a colossal fortune. According to Celebrity Net Worth, David Adkins, aka Sinbad's net worth is estimated to be around $4 million.
Mekhi Phifer Net Worth - Salary From ER And Had Filed For Bankruptcy In The Past
David Adkins Net Worth And Earnings
As stated above, David Adkins or Sinbad has amassed a fortune of $4 million from his career in the entertainment industry. He has performed on many sketch comedy shows and has also appeared on scripted TV-series and feature films.
Income As A Stand-Up Comedian
David Adkins served in the US Air Force, and while he was assigned at the McConnell Air Force Base, Kansas, he traveled downtown regularly to perform stand-up comedy. He did not want to keep serving for the force and would go AWOL on multiple occasions, which led him to be discharged eventually.
Adkins then attempted to pursue a career in the entertainment business and chose the name Sinbad as his stage name to stand out in the industry. He competed on the show Star Search and reached the finals but lost to fellow comedian John Kassir. After this, he performed at different comedy shows but only came into prominence due to his comedy special called Sinbad: Brain Damaged, which aired on HBO.
The HBO special was recorded in the Morehouse College in Atlanta. Adkins then did his second stand-up special, Sinbad-Afros, and Bellbottoms in Paramount Theater at Madison Square Garden. Other comedy specials that David put out over the years are Sinbad: Son of a Preacher Man, Sinbad's Dynamite New Year's Eve, and Sinbad: Nuthin' But the Funk, among others.
Sinbad has continued to perform stand-up comedy shows in various theaters, most of which are recorded and then aired as television specials. As the writer, producer, and performer of these shows, he must have earned a considerable sum, which helped increase David Adkins' net worth.
Income As A Television Actor
Just like his stand-up career, David Adkins' acting career also took off in the mid-1980s. While his first television appearance was on Star Search, he made his fictional series debut in 1986, playing Byron Lightfoot on The Redd Foxx Show. He then had a small role in The Cosby Show but found fame after appearing on A Different World as Coach Walter Oakes.
Sinbad was a part of A Different World till 1991 and went on to star in several other shows. Seeing the growth in his popularity, Fox greenlighted the series, The Sinbad Show, where he portrayed a carefree bachelor, David Bryan.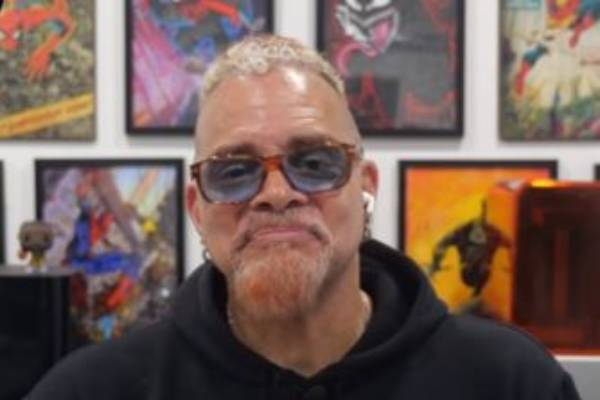 While the sitcom was canceled after only two seasons, it helped propel David Adkins' career forward. Since then, he has starred in popular television series including Happily Ever After Fairy Tales for Every Child, Resurrection Blvd., Rel and Cosby. He also voiced characters on the show, Slacker Cats and Steven Universe.
Since he has been part of many successful tv-shows, the actor must have been paid handsomely for his work. The total amount he earned as a television actor undoubtedly helped increase David Adkins, aka Sinbad's net worth.
Income From Movies
Just like his television career, Sinbad also found immense success from his movie appearances. He has starred in numerous feature film, most of which has done well commercially. Some of the feature films that David Adkins was part of and their respective box-office collection are given below:
| | |
| --- | --- |
| Movies | Box-office Collection |
| Necessary Roughness | $23.6M |
| The Meteor Man | $8M |
| Houseguest | $26.3M |
| Homeward Bound II: Lost in San Francisco | $32.8M |
| Jingle All the Way | $60.6M |
| Good Burger | $23.7M |
| Crazy as Hell | $20.7K |
| Hansel & Gretel | $148.2K |
| Planes | $90.3M |
The American actor has been a significant part of the above-mentioned movies, and as a result, he was paid handsomely. He must have also pocketed a considerable sum as a profit bonus, which helped raised Sinbad's total earnings.
Income From Writing, Producing, And Advertisement
Along with acting and performing, David Adkins has also written and produced a few short films and television series. While his behind the scene work did not generate as much success as his acting and stand-up career, Sinbad must have earned a significant amount from them.
Additionally, Adkins has used and promoted Apple products for a long time. He has also appeared at several Apple events and worked with them to advertise the brand. While it is unclear if David is a spokesperson for the tech company, the amount of work he has done for them has undoubtedly helped increase his total wealth.
Lifestyle And Assets
As of January 2021, David Adkins has an estimated fortune of $4 million. However, at a point in his life, the actor had lots of tax issues, including him owning the state of California $2.5 million in personal income tax. As a result, in December 2009, Adkins filed for bankruptcy. A year later, Sinbad put his Hidden Hills home up for sale with a $3 million price tag to help pay off his taxes.
However, the legal and financial trouble did not stop as Adkins had to file for second bankruptcy in 2013. According to TMZ, David claimed that he owed $10.99 million in debt but only had $131K worth of assets. According to the documents filed, at the moment, the actor only earned $16,000 per month and couldn't pay his due.
Years after these incidents, David Adkins has managed to pay off his debts and now lives comfortably. Now he also uses his social media handles to promote his shows. And looking at that one can guess that Sinbad has come a long way from bankruptcy now.
Trivia
David Adkins was born in Benton Harbor, Michigan, on November 10, 1956.
His father is Baptist Rev. Dr. Donald Beckley Adkins, and his mother is Louise Adkins.
He graduated from Benton Harbor High School in 1974.
He was previously married to Meredith Fuller. The former pair are parents to two children, Royce Beckley Adkins, and Paige Adkins.
In November 2020, Adkins's family announced that he had suffered from a stroke and was recovering.
Get More Updates In News, Entertainment, Net Worth, and Wikis In eCelebrity Spy.