Dennis Haysbert Net Worth - Income As An Actor And Spokesman For Allstate Insurance
Dennis Haysbert Net Worth
$20 million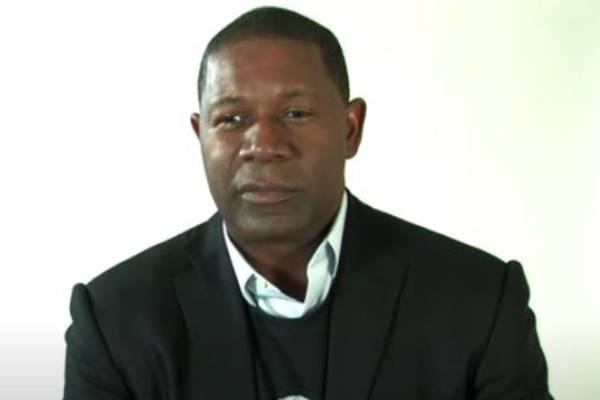 | | |
| --- | --- |
| Birth Name | Dennis Dexter Haysbert |
| Birth place | San Mateo, California, USA |
| Profession | Actor and Voice actor |
| Nationality | American |
| Zodiac Sign | Gemini |
| Hair Color | Black |
American actor Dennis Haysbert has been active in the film industry since the late 1970s. Throughout his long career, he has portrayed several fan-favorite characters, and people around the world recognize him without a problem.
Along with worldwide recognition, the talented actor has also earned a significant sum from his highly successful acting career. As a result, Dennis Haysbert's net worth is estimated to be $20 million.
Where Is Dennis Haysbert's Ex-wife Elena Simms Now? Were Married For 4 Years
Dennis Haysbert Net Worth And Earnings
As stated above, Dennis Haysbert has had a long and successful career in the entertainment industry and has accumulated an estimated net worth of $20 million.
Income From Movies
Dennis Haysbert's feature film debut came in 1979 in Scoring, in which he had a significant role. After this, he appeared in the 1989 film Major League which helped him secure a place in the industry. He continued to star in several other movies, including Mr. Baseball, Navy Seals, Suture, Heat, among others. Many of these movies did well on the box office and given below are some of the earnings from his films:
| | |
| --- | --- |
| Movies | Worldwide Collection |
| Major League | $49.79M |
| Navy Seals | $25M |
| Mr. Baseball | $20.88M |
| Suture | $102K |
| Heat | $187.4M |
| Major League: Back to the Minors | $3.5M |
| The Thirteenth Floor | $18.56M |
| Sinbad: Legend of the Seven Seas | $80.77M |
| Jarhead | $97M |
| Fist Fight | $41M |
As seen above, many of Dennis's movies have been a massive box-office hit. As part of the main cast in these films, Haysbert's salary must have been astronomical and helped increase his total net worth.
Income From Television Series
Along with movies, Dennis also found major success on the small screen. He started his career from a television series and continued to appear in shows even though he became a movie star. His most recognizable role is in the show 24, where he played President David Palmer.
Some other shows in which the actor played a significant character include The Unit, Backstrom, Undercover, Reverie, Incorporated, and Now and Again. All of these shows were very popular among the viewers, and Dennis Haysbert's net worth must have benefitted from his earnings from them.
Income As A Voice Actor And Commercials
In addition to the acting, Haysbert also does voice work for numerous animated characters in movies and video games. Some of the works in which he lent his voice are games like Call of Duty: Finest Hour, 24: The Game and films like Wreck-It Ralph, Kung Fu Panda, Superman: The Animated Series among others.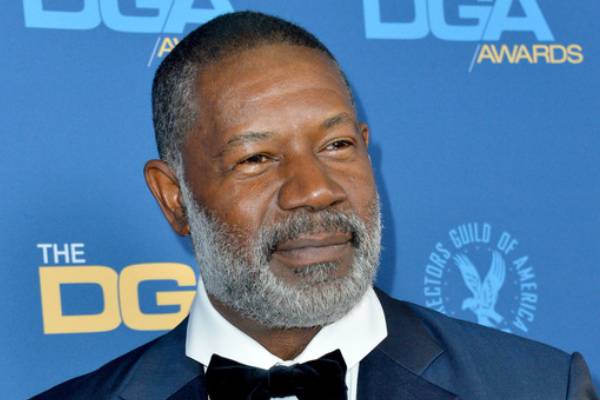 Dennis Haysbert has established himself as one of the most successful actors and gained a massive fan following. As a result, he was approached by numerous companies to advertise their services. His most famous commercial is for the Allstate Insurance Company. And as the official spokesman for the company, Dennis might have easily earned $3-4 million per year, which undoubtedly helped raise his total net worth.
Income From Clothing Line
Like many other stars, Dennis Haysbert has also launched his own clothing line. His signature clothing line, DH6, consists of products for men and women and also has numerous accessories. Some of these items and their respective prices are listed below:
DH6 Ladies Tee - $17.49
DH6 Ladies Polo - $22.49
DH6 Golf Hat - $7.49
DH6 Lined Jacket - $27.49
DH6 Zip Hoodie - $22.25
OGIO Shoester Shoe Bag - $27.49
DH6 Gear Swiss Watch - $549.00
DH6 Gear Anti-Bottle - $5.99
These products are all available on the actor's official online store, and you can save 50% of all of them. Seeing his popularity, there is no doubt that the actor's fans flocked the store to own a few of these clothing items. And the sales of these products have undoubtedly helped increase Dennis Haysbert's net worth significantly.  
Lifestyle And Assets
After years of hard work, Dennis Haysbert has earned millions and now enjoys a comfortable lifestyle. And over the years, the talented actor has invested in numerous properties in the Los Angeles area. In 2006, he spent $750K for a beautiful house in Old Town Pasadena.
Also, in 2019, Dennis put his Malibu home on the market with a price tag of $10 million. He had bought this estate in 2005 for $2.8 million. It was sold for $5.5 million in 2020, and even though it was far low from the asking price, the actor gained profit from the transaction. Looking at the price tag of these properties, it is clear that Dennis Haysbert lives a lavish lifestyle.
Also, Dennis has used his fame to give back to society through his own foundation. He established the Haysbert Humanitarian Foundation to help provide healthy food, education, and clean water to children worldwide. The foundation started its operations first in the US and has The Smithsonian Anacostia Museum as its beneficiary.
Through the foundation, Dennis has held a celebrity golf tournament yearly. In 2013, the charity event had participants including C.S. Lee, Richard Kind, and James Remar and reportedly raised $40,200. Looking at all the works the actor has done through his foundation, it is clear that Haysbert cares about society and works hard to provide relief as much as he can.
Trivia
Dennis Dexter Haysbert was born in San Mateo, California, on June 2, 1953.
His mother, Gladys Haysbert was a house cleaner and homemaker, and his father, Charles Whitney Haysbert, was a deputy sheriff.
After graduating from high school, he was offered athletic scholarships. However, he studied acting in the American Academy of Dramatic Arts.
He has been married twice and has two children, Charles Haysbert and Katharine Haysbert, from his second marriage.
Get More Updates In News, Entertainment, Net Worth, and Wikis In eCelebrity Spy.