Duane Chapman Net Worth - Know The Dog The Bounty Hunter's Earning And Income Sources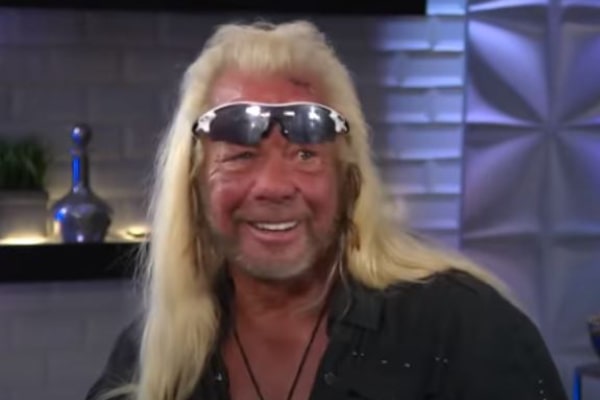 People around the world have gained fame for various things. Whether it is their artistic talents or unusual jobs, people are always eager to know more about those who are different from themselves. Among those famous for their jobs, Duane Chapman or better known as Dog The Bounty Hunter is infamous for multiple reasons.
Duane Chapman saw a massive surge in popularity form his multiple reality shows. He has managed to earn a fortune of $6 million from these shows and other ventures.
Duane Chapman Net Worth And Earnings
As mentioned above, Duane Chapman's net worth is estimated to be $6 million. He has amassed the considerable fortune as the bounty hunter and by being a famous television personality.
Income As Bounty Hunter And Bail Bondsman
While Duane Chapman had been a bounty hunter for years, he came into limelight only after capturing Andrew Luster in 2003. Luster was the heir of cosmetic company Max Factor who had fled the country during his trial on charges of drugging and raping multiple women. The infamous bounty hunter captured Andrew in Mexico along with his hunt team, consisting of his sons, Leland Chapman and Tim Chapman. This hunt resulted in years of legal battles with Mexico and the US government since bounty hunting is illegal in Mexico. While the high profile case was filled with many legal troubles for him, his career as a bounty hunter must have helped increase Duane Chapman's net worth significantly.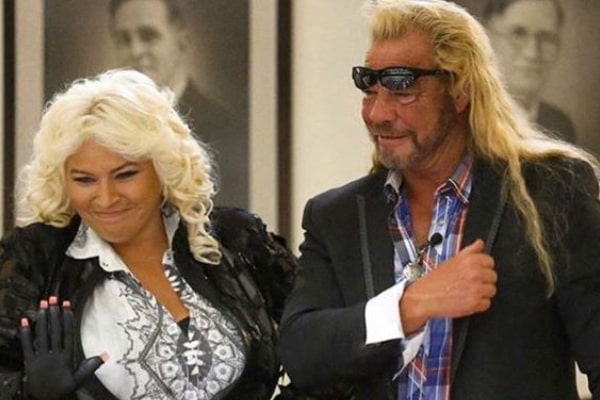 After being a bounty hunter for years, Duane started working as a bail bondsman. He, along with his fifth wife Beth Chapman, started and operated their company Da'Kine Bail Bonds together. The couple worked as the bail bond agents for years and provided their services to many defendants in the Hawaiian Islands and other parts in the US. The company is still operating even after Beth's death. From the company, Duane Chapman's earnings must have been substantial.
Income From Television
Since he shot to fame as the bounty hunter, Chapman has appeared in many reality shows based on his life story. He first appeared in the show, Take This Job, which led to him securing the spin-off of the show with a story about his work during the famous capture of Andrew Luster. His first series, Dog the Bounty Hunter debuted in 2004 and ran for eight seasons, but was canceled in 2012.
Soon after, another series Dog and Beth: On the Hunt premiered on April 21, 2013, but ended only after three seasons. This show was quickly followed by Dog's Most Wanted. This show showcased the last days of Chapman's wife after suffering from cancer from years. All of these reality series was very popular because it showed the life of people with very unusual jobs. 
Along with these reality series, Duane has also appeared in a few movies and scripted television shows. He has been a part of various acting projects like Hawaii Five-0, Austin High, Corner Gas, and Sharknado 4: The 4th Awakens. Also, he has acted as an executive producer for two of his show, Dog's Most Wanted and Dog and Beth: On the Hunt.
As one of the most famous family in the reality television scene, the Chapmans have clearly earned a vast fortune from numerous shows. Since he is one of the main parts of the show and also acts as the producer of the show, Duane Chapman's salary and earnings from these shows must be pretty substantial and helped increase his collective net worth.
Income From Merchandise And Book Sales
Since he gained so much popularity through the shows and his job, Duane did the clever thing and launched The Bounty Store with a slew of products related to the series. There are physical stores in Honolulu and Denver, where fans can purchase various products. They also have an online store that sells items like t-shirts, caps, hoodies, jackets, and other collectibles. Some of these items and their prices are listed below:
| | |
| --- | --- |
| Product | Prices |
| In Beth We Trust Cap | $34.99 |
| Bottle Opener | $9.99 |
| Caught! Zip-Up Hoodie | $54.99 |
| Mystery Tee | $19.99 |
| This One's For Beth Wristband | $2.99 |
Not only reality shows, but Chapman has also co-written books about his troubled childhood and his successful life stories. He wrote the book, Where Mercy is Shown, Mercy is Given and also co-wrote, You Can Run, But You Can't Hide with Laura Morton. Both of these books were successful in their own rights and are available on Amazon. 
The famous bounty hunter seems to be a very clever businessman who has undoubtedly earned an enormous sum from various product sales. Duane Chapman's income from these merchandise and book sales must have increased his net worth exponentially.
Multiple Divorce
Not only is he famous for his unusual job, but Duane is also known for his long history of marriage and divorce. His first marriage was with LaFonda Sue Honeycutt, in 1972. However, the two divorced in 1977 and shares two children. He then got married to Anne M. Tegnell in 1979 but divorced just three years later. He has three children from this marriage.
His third marriage was with Lyssa Rae Worthington only a few months after his divorce with Anne. They were married for roughly nine years and had three children together. Then he married Tawny Marie Gillespie in 1991 but separated after more than a decade. His fifth wife, Beth Chapman, might be the most famous and well-known among then all. Their marriage had been going strong, but Beth lost her fight with cancer and died on June 26, 2019. And just ten months after losing his wife, he is currently engaged to his girlfriend, Francie Frane. 
From his multiple marriages and divorce, Duane Chapman has gained notoriety, and also his net worth might have been affected by all of them significantly.
Know All about Duane Chapman's Son Duane Lee Chapman, Jr
Lifestyle And Assets
From his unusual but successful career as a bounty hunter to his reality shows, Duane Chapman has managed to earn people's hearts through his antics and has made a fortune. He lives comfortably in Hawaii with his new fiancee and his children. Also, with new seasons of his show underway, we will get to see the journey of Chapman from a grief-stricken man to a happily engaged one.
Nevertheless, let's hope the TV star gets more name and fame than now, and we also hope to see Duane Chapman's net worth rise in the upcoming days as well.
Some Facts About Duane Chapman
Duane Chapman was born in Denver, Colorado, on the 2nd of February, 1953. However, according to the US Public Records, his birthday was on July 1st, 1953.
His father, Wesley Duane Chapman, was a bail bondsman. 
Along with his job, he is known for his trademark mullet and sunglasses.
He has got children from his five marriages.
Get More Updates In News, Entertainment, Net Worth, and Wikis In eCelebrity Spy.