Dustin Diamond Net Worth - Salary From Saved by the Bell Franchise And Other Income Sources
Dustin Diamond Net Worth
$300 thousand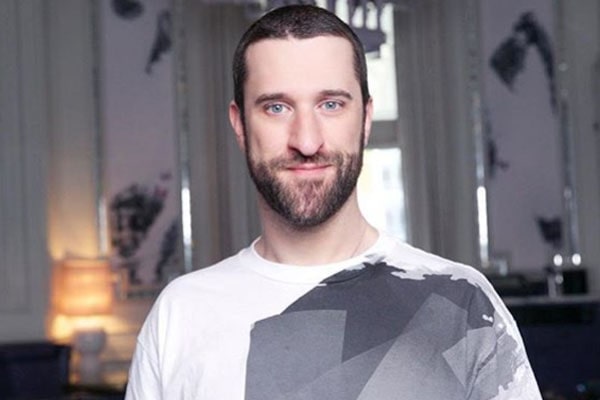 | | |
| --- | --- |
| Birth Name | Dustin Neil Diamond |
| Birth place | San Jose, California, USA |
| Profession | Actor, Author and Comedian |
| Nationality | American |
| Zodiac Sign | Capricorn |
| Hair Color | Black |
When one talks about celebrities like actors or players, one usually associates them with having a great life and, of course, worth quite a bit. Sadly, life doesn't always take this turn, and some stars can't help getting the shorter end of the stick. Such is also the case for Saved by the Bell's Dustin Diamond.
Known for playing the role of Screech in Good Morning, Miss Bliss later known as Saved by the Bell. At the time of his death, Dustin Diamond's net worth was estimated at only $300,000. He lost his life on February 1, 2021, after battling lung cancer for a month. Let's take a look at how much he earned as an actor in his short life.
Tiffani Thiessen Net Worth - Salary From NBC's Saved by the Bell And Fox's Beverly Hills, 90210
Net Worth And Sources Of Income
As stated prior, Dustin Diamond's net worth was estimated at $300,000 at the time of his death. He gained a lot of fans throughout his life and career. And it goes without saying that most of Dustin's income comprises his acting career, but what about the rest?
To answer this question, let's take a look at what this star's wealth comprises and what Dustin Diamond's income sources were. And also have a breakdown of how much he may have earned from his various careers.
Earning From Acting
Of course, the main source of income for an actor is his acting career, and most of this was earned for his unforgettable performance as Samuel 'Screech' Powers. Even after the show ended, Dustin Diamond was seen in several spin-offs portraying the same character. Below are some of the works in which he has appeared as Screech:
Zack Morris Is Trash
Breaking Belding
Robot Chicken
Saved By The Bell
Hangtime
Dustin's other notable works include Joker's Wild, A Dog for Christmas, and Bleeding Hearts, among many others. While his salary for most of these was not revealed, it was reported in 2001 that Dustin Diamond's earnings from royalties on Saved By The Bell reruns alone were around $65,000 per year.
According to IMDb, Dustin's salary was $120 per episode for his appearance in Celebrity Fit Club (2005.)
Income From Comedy
Aside from being an actor, Dustin was also a stand-up comedian who performed various skits in comedy shos. His skills as a comedian were top-notch, and tickets for his shows didn't take long to get sold out.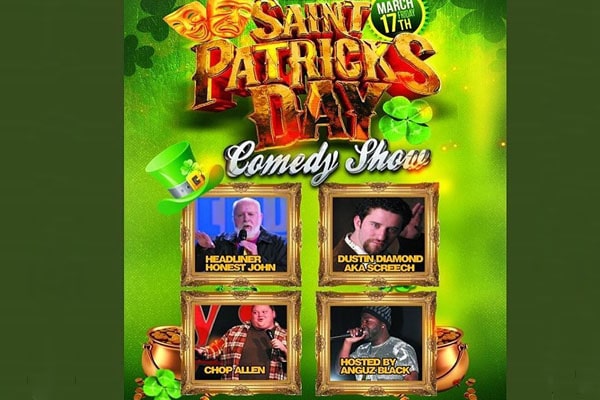 As such, we can imagine Dustin Diamond's earnings from his skits to be a reasonable amount as well. And with so many stand-ups show under his belt, income from them definitely contributed to Dustin Diamond's net worth.
Plus, the actor also published a book, "Behind the Bell" which was an autobiography and had stories about Dustin's time as a cast member of Saved by the Bell. While the book's reviews were not satisfactory, fans flocked to buy it, which must have assisted to his net worth.
What Happened?
Ok, so we know that Dustin was quite a well-known star, but it bears the question as to why was his net worth not as high as some of his fellow cast members? Here are some of the reasons what caused Dustin's net worth to plummet so much.
Real Estate Fails
Investing in real estate is a double-edged sword and not everyone can make it big. And Dustin seems to be among the ones who ended up with the shorter end of the stick. After his time at the Saved by the Bell shows, Dustin started investing in real estate most of which did not end well and caused his net worth to take a skydive.
Due to these failed ventures, Dustin had to file for bankruptcy in 2001. Seeing how influential real estate can be in a person's earnings, we can imagine quite a loss for Dustin Diamond at that time.
Bad Public Image
One of the reasons that can change one's worth is the public image. And with a few cases of Dustin around, his public image dropped quite a bit. Starting from around the end of 2014, Dustin started attracting a bit of trouble.
Charged with felony assault and alleged stabbing, Dustin was sentenced to four months in prison. This was followed by house arrest and a decrease in the number of fans and wealth.
LifeStyle
There have been times in Dustin Diamond's life that he did not experience the luxury that his co-stars did. Well, once Dustin tried selling 30K T-shirts at $15-$20 each to save his home in Wisconsin which he had purchased on $250,000 on contract. Later, it was reported that it was just a publicity stunt.
But since then, Dustin had started to live a more stable life. While Dustin Diamond's lifestyle might have been considered simple compared to other Hollywood stars, he had all that he needed and was not greedy enough to ask for anything else.
While he had several troubling years, Diamond cleaned himself up and lived comfortably till he was diagnosed with small-cell lung carcinoma in January 2021. He went through chemotherapy, but his condition deteriorated, and Dustin's agent revealed that the actor had died in February 2021.
We hope that the talented actor and comedian did not suffer in his final days and now is in peace.
Facts
He was ranked number 16 on VH1s 100 Greatest Kid Stars.
Dustin had a black belt in Karate.
He was a professional wrestling fan.
Keep Up With eCelebritySpy, For More Updates On News, Net Worth, Wikis.