Elizabeth Hurley Net Worth - Salary From The Royals & Appearance In Other Well Known Projects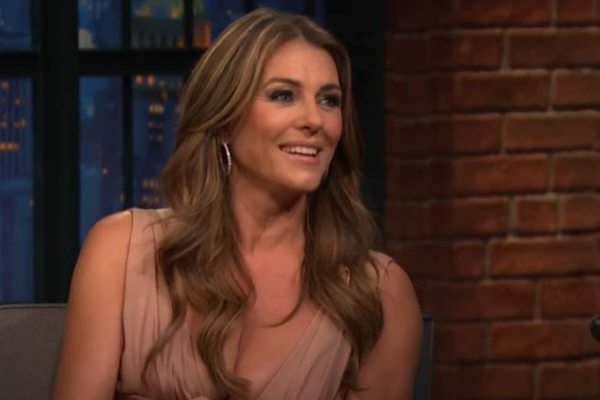 In the world of glamour and glitz, luck plays a huge favor in an individual's career. Even though hard work is a must to gain jobs, if one does not have better luck, they may not succeed in their career. There are many tales of luck playing a big role in the career of various artists. One example is Elizabeth Hurley, who came into the limelight just by wearing an iconic dress in her then-boyfriend, Hugh Grant's movie premier.
As a part of the entertainment industry, the beautiful actress has managed to channel her sudden fame into a successful business venture and has earned a huge net worth of $50 million.
Elizabeth Hurley Net Worth And Earnings
As stated above, Elizabeth Hurley's net worth is estimated to be $50 million, which she has managed to amass from her career as a model, actress, and various business ventures.
Income From Acting
The gorgeous actress started her career in 1987 in the movie Aria with a small role. After this, she appeared in many movies in both big and small roles. While her parts in these did not gain much recognition, she has starred in films like Rowing with the Wind, Kill Cruise, The Long Winter, Mad Dogs and Englishmen, Bad Boy, and many more. 
Movies must have been the start of her career; however, tv-series is where Hurley got to showcase her artistic abilities the most. She first appeared in the show, Gems, and portrayed the character Penny. From then onwards, she has been part of Christabel, Gossip Girl, The Tomorrow People, and many others. However, her most well-known and loved character is Queen Helena in The Royals. This series helped to cement the talented actress in the acting industry more than before. She also was in the famous Marvel show Runaways.
Whether it was major or just a minor part of these shows and movies, Elizabeth Hurley's earnings from these projects surely had a huge impact on her collective net worth.
Income From Modeling
Due to her staggering height and unreal beauty, Elizabeth Hurley was introduced as the spokesmodel for Estée Lauder in 1995, even if she had no prior modeling experiences. Since then, she has featured in many advertisements for the company's fragrances and other cosmetic products and is in her twenty-second year representing the company.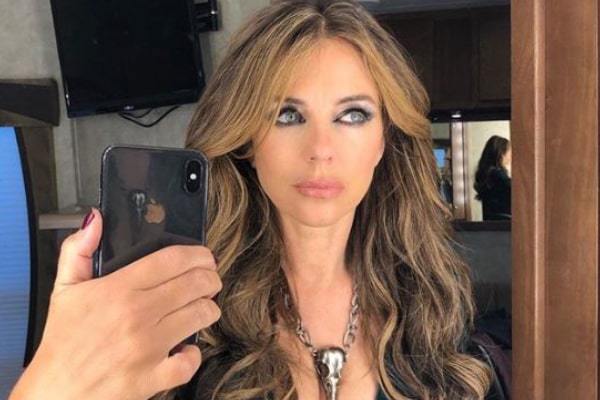 Apart from Estée Lauder, the gorgeous model has also modeled for other companies like Jordache, Shiatzy Chen, Lancel, and many others. She has also appeared in many magazine covers such as Esquire, Vogue, among others. All these modeling projects must have helped increase Elizabeth Hurley's net worth significantly. 
Income From Her Beachwear Collection
The talented actress is a very savvy businesswoman and has used her fame in a very profitable way. She has a very big beachwear line for both adults and kids. The collection contains dresses, bikinis, pants, and one-pieces. Some of the items and their prices are listed below:
Kashmir Dress - $168.00
Cheetah Robe - $284.00
Sarong Dress - $193.00
Aquamarine Bikini - $196.00
Cherries Pink One Piece(Kids) - $77.00
All of these products are available in the shop section of her website. Earnings from the sales of these products must have a huge impact on the net worth of the actress.
Expensive Marriage And Subsequent Divorce
Elizabeth Hurley's marriage to Indian business tycoon Arun Nayar in 2007 was regarded as one of the most expensive weddings. The couple had two wedding ceremonies; the first one was held at the Sudeley Castle in England, where the bride was from. Their second ceremony was conducted according to Hindu tradition at the Umaid Palace in Jodhpur. Collectively, the couple reportedly spent $2.6 million for their famous marriage. And as mentioned in The Richest, they apparently earned more than $3 million from their wedding photo sold to Hello! Magazine.
While the marriage was the talk of the town for ages, the couple could not keep their, marriage alive and the actress filed for divorce in 2010. However, their divorce was a very low-key affair and was settled by neither party receiving any amount of money from each other. Even though their marriage didn't have a happy ending, the former couple still shares a close relationship and are seen together once in a while.
Lifestyle And Assets
The beautiful model has invested her hard-earned money in a very beautiful country estate in her native country England. She purchased the 21-acre property outside of London in 2012 for $11 million. Along with this, she also owned an organic farm in South England for years. However, she sold the farm in 2015 at a profit of more than $11 million.
With the amount of wealth she has earned to date, Elizabeth Hurley lives a very lavish lifestyle. Looking at her social media profiles, it is clear that the model enjoys a very comfortable lifestyle. Furthermore, she has also given back to the society and supports various charities and health awareness campaigns.
Some Facts About Elizabeth Hurley
Elizabeth Hurley was born in Hampshire, England, UK, on June 10, 1965.
Her mother, Angela Mary Hurley, worked as a teacher, and her father Roy Leonard Hurley was an army major.
She has a son named Damien Charles Hurley with a former boyfriend, Steve Bing.
She was once engaged to Australian cricketer Shane Warne.
She went to a boarding school for ballet when she was 12 years old but returned home soon after.
Explore more on eCelebrity Spy and get updates on Celebrity News, Wikis, Net Worth, and More.