Evan Turner Net Worth - How Much Is His Salary ? And Also Look At His Contract
Evan Turner Net Worth
$20 million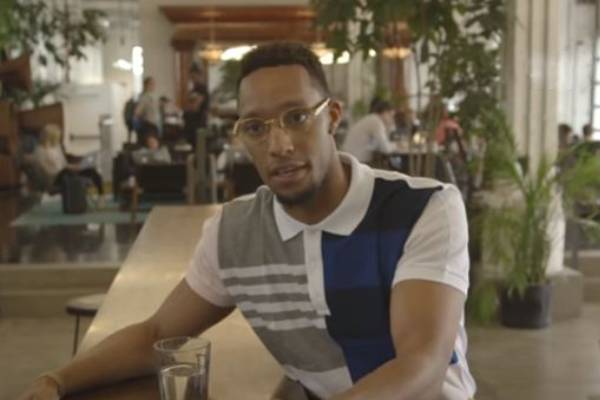 | | |
| --- | --- |
| Birth Name | Evan Marcel Turner |
| Birth place | Chicago, Illinois, US |
| Profession | Basketball Player |
| Nationality | American |
| Zodiac Sign | Scorpio |
| Hair Color | Black |
NBA players are one of the most well-payed athletes in the world. Many of them earn millions over the course of their career. Not only this, but they are also popular among brands and earns a fortune from various brand endorsements. One of the stars who has pocketed a massive sum from his NBA career is Evan Turner, who has been playing since 2010.
As one of the most well-known athletes in the NBA scene, Even Turner's net worth is estimated to be $20 million. His collective wealth comprises of his salary from the game and various endorsement deals.
Danny Green Net Worth - Has A Reported Salary Of $15 Million
Evan Turner Net Worth And Earnings
As mentioned above, Evan Turner's earnings as an NBA player and his multiple brand deals have resulted in him accumulating an estimated net worth of $20 million. And with his growing popularity, it will undoubtedly increase in the coming years.
Income From His Basketball Career
The highly skilled athlete started playing the game since he was young and was a part of his high school basketball game alongside fellow NBA player Iman Shumpert. He then went on to play for the Ohio State men's basketball team and won multiple awards during this time. He then entered the 2010 NBA draft where he was picked up by the Philadelphia 76ers.
Turner signed his first deal with the 76ers that year, which was a two-year contract worth approximately $12 million. His debut game with the team was against Miami Heat, and he went on to play for the 76ers for four years before he was traded to Indiana Pacers along with his teammate, Lavoy Allen, in February 2014. However, he only stayed with them for a few months and went on to sign with the Boston Celtics in September 2014.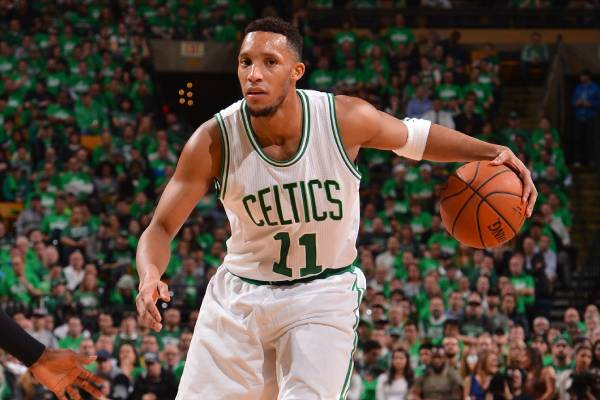 His contract with the Celtics was worth $6.7 million for a two-year deal. His games continued to improve during his time with them but didn't re-sign with them. With his increasing popularity, Portland Trail Blazers offered him a massive contract of $70 million for a four-year deal, which he signed in July 2016. Currently, he is playing in for Minnesota Timberwolves after being traded by the Atlanta Hawks. Evan Turner's salary has seen steady growth over the years, and some of his estimated amounts are given below:
| | |
| --- | --- |
| Team/Year | Salary |
| Philadelphia 76ers / 2010 | $4.6M |
| Philadelphia 76ers / 2011  | $3.9M |
| Philadelphia 76ers / 2012 | $5.2M |
| Indiana Pacers / 2013 | $6.6M |
| Boston Celtics / 2014 | $3.2M |
| Portland Trail Blazers / 2016 | $16.3M |
| Portland Trail Blazers / 2018 | $17.8M |
Due to his $70 million contract, Evan Turner's salary will continue to grow in the coming years and is estimated to cross the $18 million mark. All the salary he has earned over the years has, without a doubt, helped increase his collective net worth.
Income From Brand Deals And Other Business Ventures
Like many of his fellow NBA players, Turner has also signed with various clothing and sneaker brands. He is among very few players who represent the Chinese shoe brand, Li-Ning. He has worn the brand since his deal in 2010. 
Along with brand deals, the six-feet six-inches tall star also owns a creative agency called Madison and Pulaski LLC with his friends Jarrel Tolbert and Jelani Floyd. They also opened a menswear store named Madison USA on the west side of Chicago. The store sells a broad range of apparel and footwear from various brands.
All of the endorsement deals and his own company must have earned the player a massive sum of money. The earnings from these ventures must have helped raise Evan Turner's net worth significantly.
Lifestyle And Assets
After earning millions of dollars from his highly successful career, Evan Turner lives a lavish lifestyle. He resides in his Portland home, where a truck crashed into his swimming pool in 2017. He reportedly purchased the house in 2016. He also owns a condo in Arena District, Ohio, for which he apparently paid $1.14 million. The two-bedroom, 2,500 square-foot condo was purchased by the NBA star in 2019. All of these pieces of information suggest that Turner enjoys a comfortable lifestyle.
Also, Turner is known for his involvement with various charities. He was also the recipient of the Maurice Lucas Award in 2018 for his contribution to society. He partnered with Fred Meyers Stores, American Diabetes Association, and many other organizations and causes over the years. Not only this, but Evan is also a big supporter of the Undiscovered Showcase. He has sponsored many events for the cause and has helped many young kids earn basketball scholarships over the years. All of his works with charities shows the generosity of the famous basketball player.
Facts
Evan Turner was born on October 27, 1988, as the youngest son to Iris James and James Turner.
He has two older brothers, Darius Turner and Richard Turner.
He had a tough childhood and suffered from multiple diseases like chickenpox, asthma, measles, among others as an infant. 
He also had to get speech therapy due to oversized baby teeth and speech impediments caused by an overbite.
He has a daughter, Aubrey Marie Holland, with former Ohio State Women's basketball player Kianna Holland.
Explore more on eCelebrity Spy and get updates on Celebrity News, Wikis, Net Worth, and More.