Ezra Koenig Net Worth - Income And Earnings As A Singer, And Producer
Ezra Koenig Net Worth
$10 million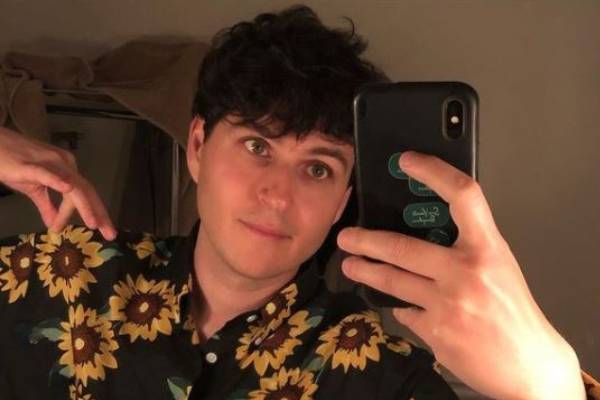 | | |
| --- | --- |
| Birth Name | Ezra Michael Koenig |
| Birth place | New York City, New York, USA |
| Profession | Musician, Television Producer and Host |
| Nationality | American |
| Zodiac Sign | Aries |
| Hair Color | Black |
Ezra Koenig first came into the limelight as the lead vocalist of the indie rock band Vampire Weekend in the late 2000s. He found immense success with the band, but the talented musician has broadened his career and tried his hand in writing and producing television series.
Along with the fame he received from his music and television career, the multi-instrumentalist has also earned a fortune over the years. According to Celebrity Net Worth, Ezra Koenig's net worth is estimated to be $10 million, which includes the amount he earned as a musician and producer.
Ezra Koenig Net Worth And Income Source
As mentioned above, Ezra Koenig has amassed a fortune of $10 million from his career as a musician and television producer. He is also hosting radio shows and writing and producing music for other artists, which has helped increase his total net worth.
Income From Music
Having grown up in a music-filled house, Ezra Koenig became interested in music since he was nine. He and his friend, Wes Miles, were part of several musical projects during his high school and college years. The duo formed an experimental band called The Sophisticuffs, and Ezra also formed the rap band L'Homme Run in 2004.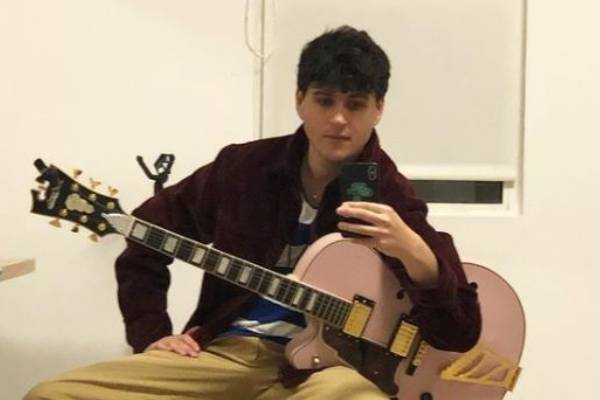 While studying at Columbia University, Ezra met Rostam Batmanglij, Chris Tomson, and Chris Baio. He recruited them and formed the indie rock band Vampire Weekend in 2005 and started playing shows around the college. After graduating from Columbia, rather than disbanding, the group self-produced their debut album while simultaneously working full-time jobs.
Koenig left his job as a teacher after his band signed a deal with XL Recordings in 2007. A year later, Vampire Weekend released their self-titled debut album and by the end of the year had already sold half a million copies. The group has since released three more records, and given below are the special edition albums and their respective prices:
| | |
| --- | --- |
| Albums | Prices |
| Vampire Weekend S/T Vinyl LP | $18.00 |
| Contra CD | $14.00 |
| Modern Vampires of the City CD | $14.00 |
| Father of the Bride CD | $14.00 |
| Father of the Bride Digital Album | $13.00 |
All of the above-mentioned albums are available on the group's official website. The indie-rock band has also been on several tours and has earned millions from album and singles sales. As a result, the group has earned millions over the years, and as the lead vocalist, guitarist, and writer of the band, Ezra Koenig's net worth has been heavily impacted by the group's earnings.
Income From Merchandise Sale
The famous indie-rock band Vampire Weekend has garnered millions of fans around the globe. And as a result, Ezra and his bandmates have launched a merchandise line that includes t-shirts, scarves, tank tops, and other accessories. Some of the merchandise products and their respective prices are listed below:
Vampire Weekend Lacrosse T-shirt - $10.00
Vampire Weekend Floral Tank - $10.00
Vampire Weekend S/S Symbol Tour T-shirt - $22.50
Vampire Weekend Custom Knit Scarf - $25.00
Vampire Weekend Fanny Pack - $30.00
Vampire Weekend Green Snake Nalgene Bottle - $20.00
Vampire Weekend Symbols Croc Charm Set - $30.00
Vampire Weekend Inflatable Frog Mug - $20.00
Along with the products listed above, the official merchandise store also has several other items that are on sale. While the earnings from the merch sales might be divided between the band members, there is no doubt that Ezra Koenig's net worth has increased significantly due to the total sales.
Income As A Television Producer And Radio Host
During a hiatus from the Vampire Weekend, Ezra Koenig started working on his own television series. He wrote and produced an animated series titled Neo Yokio, which was released in September 2017 on Netflix. The comedy-adventure series featured voice credits from stars like Jaden Smith, Jude Law, and Susan Sarandon but was canceled by the streaming giant after only a season and a Christmas special.
Along with his television career, Ezra has also used his time to host a radio show on Beats 1, the Apple Music radio service. He has been hosting his own show, Time Crisis with Ezra Koenig since July 2015 and has garnered a large number of listeners throughout the years.
On the show, Ezra and his co-host Jake Longstreth cover various topics, including politics, history, and music. They have also had several guest hosts, including Jamie Foxx, Jonah Hill, and Koenig's girlfriend, Rashida Jones, who is a well-known actress.
In addition to the television and radio shows, the Vampire Weekend vocalist has also been part of several other projects. He has written and produced songs for various artists and also appeared in a few documentaries. While his income from these works might not be as high as his earnings from music, Ezra Koenig's net worth has seen considerable growth after pursuing a career in television and radio.
Lifestyle And Assets
While Ezra Koenig grew up in New York, he has now made Southern California his home like many other musicians. He currently lives in a $3.2 million house in Ojai, California, with his girlfriend, Rashida Jones, and their son. Jones bought the home in 2016, and Koenig moved in with her after dating for a few months.
Trivia
Ezra Michael Koenig was born in New York City, New York, on April 8, 1984.
His father, Robin Koenig, works as a set dresser for movie and tv production, while his mother, Bobby Bass, works as a psychotherapist.
His younger sister, Emma Koenig, is an author.
He used to run a blog about fashion, personal identity, and modern culture while attending college.
Get More Updates In News, Entertainment, Net Worth, and Wikis In eCelebrity Spy.