What Was Fleetwood Mac Founder Peter Green's Net Worth During The Time Of His Death?
Peter Green Net Worth
$10 million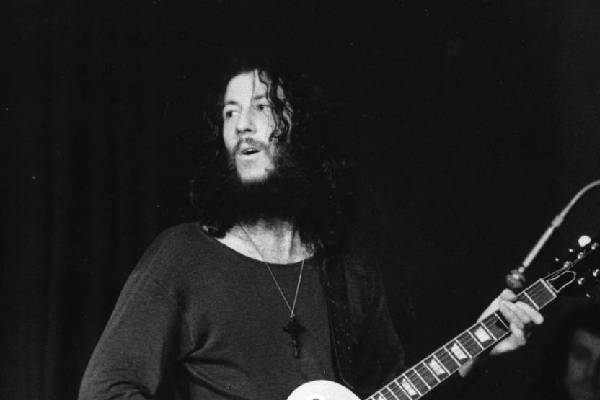 | | |
| --- | --- |
| Birth Name | Peter Allen Greenbaum |
| Birth place | Bethnal Green, London, England |
| Profession | Singer-Songwriter, Guitarist |
| Nationality | English |
| Zodiac Sign | Scorpio |
| Hair Color | Grey |
English musician Peter Green is one of the most famous blues-rock singer-songwriters in the world. He was the co-founder of the legendary British-American rock band, Fleetwood Mac, and was regarded as one of the best guitarists in the world.
As the co-founder of one of the greatest bands, the talented musician earned a massive fortune. From his highly successful career in the music industry, Peter Green's net worth was estimated to be $10 million at the time of his death.
Fred Willard Net Worth - What Was The Actor's Fortune At The Time Of His Death?
Peter Green Net Worth And Earnings
As mentioned above, Peter Green's net worth at the time of his death was estimated to be $10 million ( £7.78 million ). He accumulated this vast fortune from his time in the band Fleetwood Mac and his solo career. Also, according to Rockstar Net Worth, in 2017, Green's estimated net worth was $15 million ( £11.7 million).
How Much Did Peter Green Earn From His Fleetwood Mac Days?
The world-famous band, Fleetwood Mac, was the brainchild of Peter. He was previously part of the band John Mayall & the Bluesbreakers, along with Mick Fleetwood and John McVie. However, Peter convinced both of them to form their own band, and then Fleetwood Mac was born.
The band released its debut album, Peter Green's Fleetwood Mac in 1968 and it sold over a million copies in the UK. The group continued to make music for years and gained massive recognition for their music. However, due to health issues, Green left the band just three years after their formation.
By the time Peter left the group in 1970, they had already released three albums that were successful on their own rights. These records are still available for purchase on Amazon, and some of their prices are listed below:
| | |
| --- | --- |
| Albums | Price |
| Peter Green's Fleetwood Mac | $28.12 (Vinyl) |
| Mr. Wonderful | $9.25 (Audio CD) |
| Then Play On | $15.98 (Audio CD) |
Even though the talented guitarist was not part of the band at it's highest, his songs like Albatross, Black Magic, Man of the World, and many others were very famous among the crowd as well as other artists. As a result, Peter Green's net worth not only includes his earnings from the album sales but also from all the royalties his music has gained in the years following the release.
Income From Other Bands And Songwriting
Soon after leaving the band he co-founded, Green continued to make music and was part of many albums and groups over the years. He even had an uncredited appearance on Fleetwood Mac's LP, Penguin, in 1973. He then took a break from the professional scene due to his mental health problems.
Green then re-emerged in 1979 and signed to PVK label and released numerous solo albums and was also part of the records of many other artists. Some of Peter's solo albums and their respective prices are listed below:
The End of the Game - $17.22 (Audio CD)
In The Skies - $29.33 (Limited Vinyl)
Little Dreamer - $12.71 (Audio CD)
Watcha Gonna Do - $25.11 (Vinyl)
White Sky - $14.37 (Audio CD)
In addition to his solo career, Green also found fame as a songwriter. He had contributed to numerous successful compositions for other artists over the years. He has also been on multiple tours with various bands. All the earnings from his solo album and as a part of different groups undoubtedly helped increase Peter Green's net worth significantly.
Lifestyle
With the massive fortune he has accumulated in his lifetime, Peter Green lived a very comfortable lifestyle. He was diagnosed with schizophrenia in the mid-70s and went through various therapy to cure it.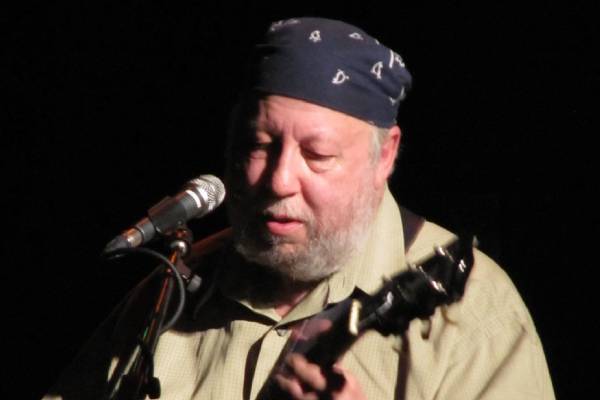 As one of the most well-known music artists of his generation, Green was an inspiration for many young singers and songwriters. The former Fleetwood Mac member was loved and respected by his fellow musicians. And the outpour of love for him after his death on July 25, 2020, shows the respect he has gained for his craft.
Trivia
Peter Allen Greenbaum was born in Bethnal Green, London, England, on October 29, 1946.
His brother, Michael Greenbaum taught him to play guitar. 
He was just fifteen-years-old when he began to play guitar professionally.
He was married to Jane Samuels for a year, and they had a daughter together.
He is survived by his daughter, Rosebud Samuels-Greenbaum.
He also has a son, Liam Firlej.
Green was inducted into the Rock and Roll Hall of Fame in 1998 as the co-founder of Fleetwood Mac.
He has been mentioned in the list of greatest guitarists of all time by various sources.
Explore more on eCelebrity Spy and get updates on Celebrity News, Wikis, Net Worth, and More.