George Lopez Net Worth - Know The Comedian's Sources Of Income and Earnings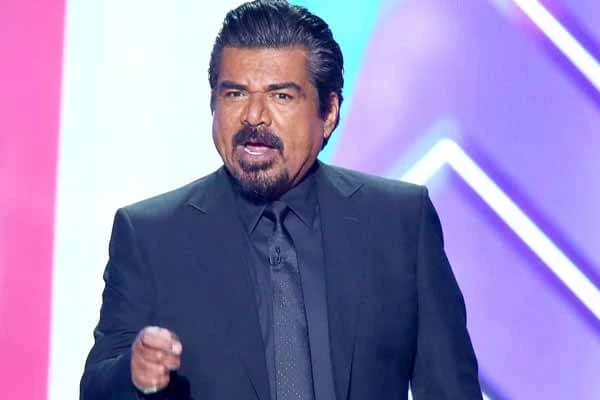 The talented comedian and actor. George Lopez's net worth is $45 million, which he amassed from his long-running career as a talk-show host. Amidst his television career, he has also gathered a good income from his voice acting, books, and movies.
George Lopez was born on the 23rd of April, 1961, in the Los Angeles suburb of Mission Hills, California, to Anastasio Lopez and Frieda Lopez. He is of Mexican descent and was raised by his maternal grandmother since his parents left him when he was young. Lopez was married to Ann Serano for 17 years until they divorced in 2011 due to irreconcilable differences. He also has a daughter named Mayan Lopez.
Net Worth and Sources of Income
As mentioned earlier, George Lopez's net worth is estimated to be a whopping $45 million, which he has accumulated from his career as a successful actor and comedian. The award-winning comedian was named one of "The Top 25 Hispanics in America" in 2005.
Income from Talk Show
Lopez had a well-achieved standup comedy career before creating his own show named the George Lopez Show on ABC, which lasted from 2002 to 2007. He starred, wrote and co-created the whole thing, and during the five years, George Lopez's salary was $12 million per season. The show was later sold to Syndication, and since he was the creator and executive producer of the show, he was entitled to 6.5% royalties, which granted him an estimated worth of $20 million.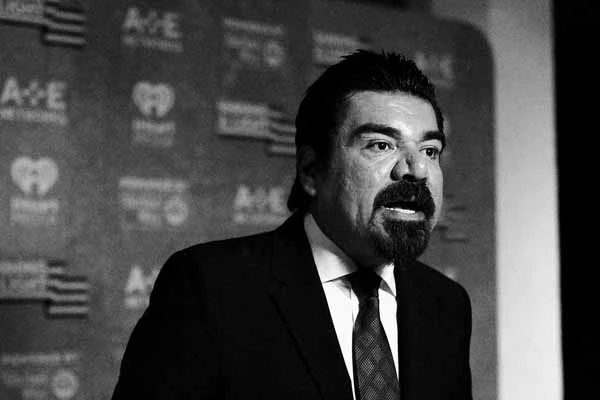 Despite his tight schedule, George continues to tour the country performing live shows. Lopez was also the host of a late-night talk show, Lopez Tonight on TBS Monday to Thursday for two seasons In March 2014 and we can safely affirm that Lopez's income must have been grand.
Income from Stand-up Comedy and Acting
Given his exceptional talent and experiences, it's of no surprise that George rakes in an additional amount of $8.5 million a year performing stand up to sold-out crowds. On one appearance on Howard Stern, George confirmed that he was once worth over $50 million, but lost half of his money in his divorce.
Regardless of the fact that he is almost a full-time comedian, he has slid in a good number of acting credits in his resume through the years. Lopez voiced animated characters in a string of animated hit films including, Valentine's Day, Zook in Gnome Alone, Rafael in Rio and Rio 2 along with Jamie Foxx, Jesse Eisenberg, and Anne Hathaway, Thurman in Escape from Planet Earth, next to Jane Lynch and Sofia Vergara, Grouchy Smurf from The Smurfs 1 and 2, and The Beverly Hills Chihuahua 1, 2, and 3. He has been starred in three HBO specials, The Wall in August 2017, America's Mexican in 2007 and Dark and Chicano in 2009.
Hence, looking at the strings of movies he has stepped into, George Lopez's net worth starts making sense, and he must have secured a good fortune. Besides, Lopez was also the host of the Latin Grammy Awards twice and the Emmy Awards once.
Income from Tour and Merch
On George Lopez's website, there is a list of merchandise one can buy, including T-Shirts, Hats, Jackets, and Hoodies. Some of them with their respective prices are listed below.:
| | |
| --- | --- |
| Product | Price |
| Chingon Royal Blue Tee | $24.99 |
| Chingon Black Hoodie | $39.99 |
| George Cartoon Black Tee | $29.99 |
| Chingon Royal Blue and White Raglan | $34.99 |
George's merchandise probably helps him earn him a good income too. Aside from the products, Lopez is also currently on his stand up comedy tour, The Wall World Tour, in arenas across the country and tickets of which can be bought on his website.
His next tours are going to take place on November 22 and 23 in San Diego and Reno. Others include later dates in December taking place in Nashville, San Fransico, Charlotte, and others. Touring for him is an efficient way to gather up more popularity and income so he can achieve new heights of success.
Owns a Restaurant
George Lopez's multi-faceted career not just encompasses television, movies, standup comedy, and late-night tv but a restaurant too. And a mind-blowingly amazing one. One more way to peg in a little more cash. The Goerge Lopez's Chingon Kitchen is located in San Manuel Blvd Highland, California and here one can enjoy mouth-watering tacos, burritos, bowls, Cabo stuffed potatoes, tomatillo salsa, and other numerous appetizing food and drinks.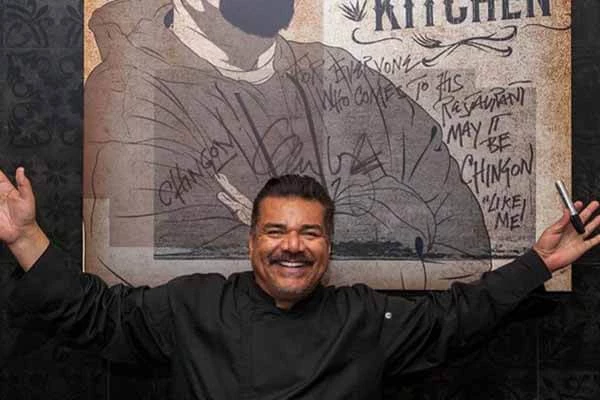 The reviews on yelp for George's restaurant are pretty positive too. He really did put a lot of work and maintenance into this, so props to him for this one.
We wish Lopez good luck for his future endeavors, for he is such a down-to-earth, hardworking, and plain fantastic person filled with immense talent and passion.
Get More Updates In News, Entertainment, Net Worth, and Wikis In eCelebrity Spy.