Glover Teixeira Net Worth - Income And Earnings As An MMA Fighter
Glover Teixeira Net Worth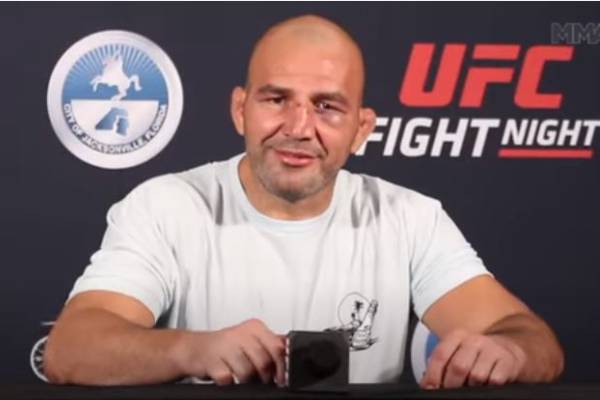 | | |
| --- | --- |
| Birth Name | Glover Lucas Teixeira |
| Birth place | Sobrália, Minas Gerais, Brazil |
| Profession | MMA Fighter |
| Nationality | Brazilian |
| Zodiac Sign | Scorpio |
Glover Teixeira is a famous mixed martial arts fighter who has also won many titles as a member of the National Wrestling Team of Brazil. Coming from a humble background, Teixeira has turned his life around through hard work and perseverance and has made his name known as one of the most successful athletes in the world.
As one of the most talked-about athletes in today's time, Glover Teixeira's net worth comprises of his salary from his fights. As a gym owner, his total income also includes earnings from his business.
Glover Teixeira Net Worth And Earnings
As stated above, Glover Teixeira's earnings from his career as an MMA fighter and his gymnasium is included in his total net worth. With his rising popularity, we can say that his total income will undoubtedly increase in the following years.
Earnings As An Athlete
Glover grew up in a rural community of Sobrália, Minas Gerais, Brazil, and had to move Connecticut, in 1999 to support his family. In the US, he found a job in landscaping, and after watching many boxers, he also decided to follow the same path. He then started his boxing training and also Brazilian jiu-jitsu after landscaping for hours. During his training and subsequent fights, he managed to impress John Hackleman, who was his opponent's trainer. John invited him to his gym in California, where he trained with Chuck Liddell.
After moving to California, Teixeira competed in multiple MMA and grappling tournaments like NAGA, Sports Fight, Grapplers Quest, among others. He gained recognition after defeating UFC and PRIDE veteran Sokoudjou in 2006 and then featured in the MMA reality television series Tapout. During this time, he won several fights and was then noticed by the UFC.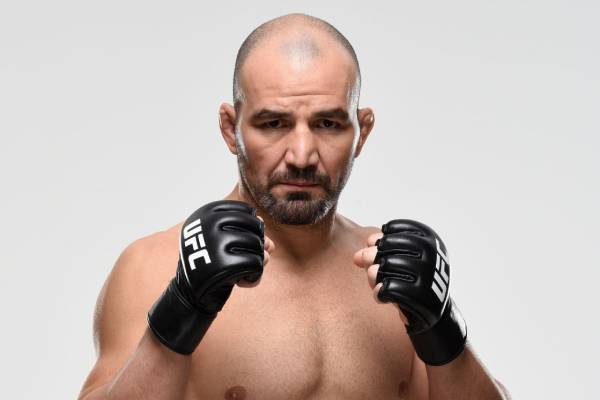 In early 2012, the UFC announced that Glover had signed a deal with them and would debut in the summer that year. Since then, he has fought with fighters like Kyle Kingsbury, Quinton Jackson, James Te Huna, among others. During many of his fights, he has won Performance of the Night bonus along with his earnings. He is regarded as one of the highest-paid fighters and was paid $230K after defeating Anthony Smith and an additional bonus of $50K too. 
As one of the most successful fighter with thirty-one wins in thirty-eight games overall, Glover Teixeira's earnings from them must have been significant. His salary, additional bonus, as well as payment from sponsors, undoubtedly increases Glover Teixeira's net worth.
Income As A Gym Owner
Teixeira established his own gym, Teixeira MMA and Fitness in 2014. The gym is operated by the MMA fighter and his wife, Ingrid Peterson Teixeira. It provides many facilities, including many classes of Hawaiian Kempo, Brazilian Jiu-Jitsu, for children, and many other programs for adults. Along with this, the gym also has its own set of merchandise some of which are listed below:
Teixeira MMA Cinch Bag - $5.00
Men's Tanktop-TeixeiraMMA&Fitnes - $25.00
Gameness Fight Short - Youth - $45.00
Gameness Fight Short - Adult - $55.00
TeixeiraMMA&Fitness TShirt - $20.00
All of the products mentioned above are available for purchase at the gym's official store. They also provide virtual classes for kids and adults. As the owner of the gym, Glover Teixeira's income must have reached new heights after opening it in 2014. The earnings from the gym include income from product sales and payment for the various classes.
Lifestyle
After the millions he has earned from his professional career and from his own gymnasium, Glover Teixeira lives a comfortable lifestyle. While his childhood was not as desirable due to his family's poor condition, he currently enjoys a much happier lifestyle, which he has earned from his hard work. He also hasn't forgotten his roots and is frequently seen as an activist for various causes. He has participated and supported in many causes like Cleveland Clinic's Lou Ruvo Center study of brain health, Pink Bra, to raise awareness about breast cancer and many others.
Looking at all the efforts he has put up to support various causes, we can say that Glover is a humble man and loves to give back to society.
Facts
Glover Teixeira was born on October 28, 1979.
He was born and brought up in the rural community of Sobrália in Brazil.
He met his wife Ingrid Peterson Teixeira in Connecticut while doing a landscaping job.
He was awarded the 2016 American Dream Leadership Award by the New American Dream Foundation.
He has won multiple awards for his country as a part of its wrestling team.
Explore more on eCelebrity Spy and get updates on Celebrity News, Wikis, Net Worth, and More.