Isabel Lucas Net Worth - Know The Australian Actress and Model's Income and Earning Sources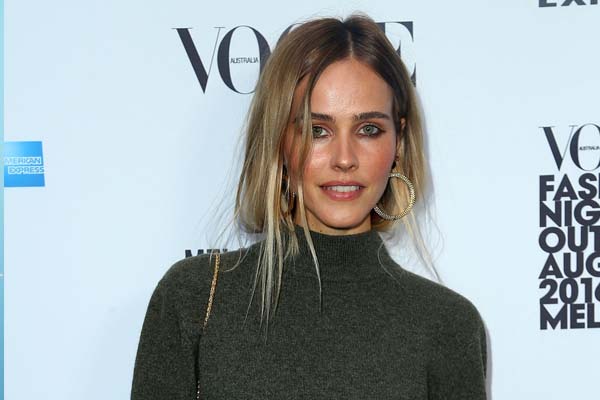 With a gorgeous personality, elegant features, impeccable beauty, and uniquely appealing eyes, it probably would have been easy to guess that Isabel Lucas would hit it off through modeling career. Having graced Glossier, Vogue, and other numerous huge magazines, she has piled up her earnings a great deal during her career. The actress-model, Isabel Lucas' net worth is estimated to be $5 million which she has amassed from her career in the acting and modeling industry.
Isabel Lucas was born on January 29, 1985, in Melbourne, Victoria, Australia, to swiss mother, Beatrice Lucas, and Australian father, Andrew Lucas. Although rumored to have dated famous celebrities like Chris Hemsworth, Liam Hemsworth, and Shia Labeouf, Isabel appears to be possibly single.
Net Worth and Sources of Income
Isabel is an actress of immense talent, which is pretty clear on her acting resume. Having starred in numerous television series and movies opposite big stars has resulted in massive fortune and fame for the gorgeous star. As mentioned earlier, Isabel Lucas' net worth is estimated to be $5 million, thanks to her prolonged time in the showbiz industry.
Income from Television 
Isabel landed her debut role in Home and Away, which also happened to be the show that brought her international prominence. She starred in the show comprehensively for 259 episodes alongside Ray Meagher, Ada Nicodemou, Lynne McGranger, and other prolific stars. Now, given the consistently remarkable performance, it would be safe to reckon that Isabel Lucas' salary from the show must have been a handful. 
This show, which had great actors like Heath Ledger, Naomi Watts, and Guy Pearce cycle through it, evidently propelled Isabel to unbelievable heights too. Since then, the actress has racked up a delightful 27 acting credit since she also starred in series like Emerald City and MacGyver alongside George Eads. It's fair to say that Isabel Lucas' net worth due to her long involvement in the television series is a grand amount.
Income from Movies
Alongside being a well-established television actress, Isabel Lucas also accomplished remarkable feats in the film industry. Steven Spielberg suggesting her to take on the role of Alice in Transformer: Revenge of the Fallen, which earned $402 million in box office collection, was probably one of the best things that ever happened to the charming celebrity. Award wins, and Isabel's heightened earnings and fame is enough proof to back the probability up.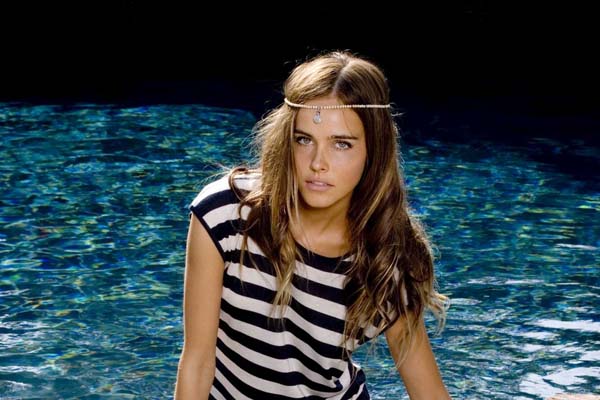 After gaining international prominence, Lucas even starred in vampire science fiction thriller, Daybreakers alongside ex-boyfriend, Chris Hemsworth. Additionally, her role as Athena in the fantasy film, Immortals opposite Henry Cavill, panned out to be quite lucrative too. Here's a quick table that contains some more of the Isabel-starred movies alongside their box office collection:
| | |
| --- | --- |
| Movies | Box Office Collection |
| Daybreakers  | $30.1 Million |
| Red Dawn  | $44.8 Million |
| The Loft  | $4.5 Million |
| Knight of Cups | $0.4 Million |
Isabel Lucas' earning from the fair share of these eye-opening gross revenue must have been a hefty amount. As the years go by, we look forward to seeing more of the gifted actress.
Apart from acting, the exquisite model has also graced the covers of many well-renowned magazines like VOGUE, GRITTY, MALIBU, TATLER, and many others, which is just another source responsible for Lucas' immense fortune.
Is an Environmentalist
Talk about stepping up for our environment during precarious times; the wealthy, generous and down to earth Isabel Lucas has recently been involved in the SAVE OUR KOALA BUSHFIRE VICTIMS fundraiser. However, this is not the first time she has depicted interest in something like this. In fact, in 2007, she took part in a protest against dolphin hunting in Japan and also served as a spokesperson for the Australian National Breast Cancer Foundation in 2004.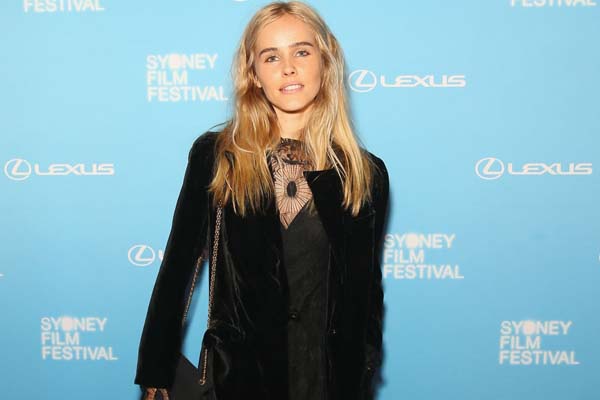 Additionally, the talented Isabel has also provided support to many foundations and organizations aimed to conserve the environment. I mean, if you climb the top of the tallest single-standing mountain the entire world, Mount Kilimanjaro, just to raise awareness about the global clean water crisis, you've got to be serious about the environment.
As wealthy as Isabel Lucas is, the environmentalist isn't going to stop here. The persistent model/actress is certain to continue helping the environment, and with that, she is also sure to land more roles on her plate, which will result in her raking in more wealth.
Keep Up With eCelebritySpy, For More Updates On News, Net Worth, Wikis, and Articles.