Jeff Beck Net Worth - Earning As A Guitarist And Member Of The Yardbirds And The Jeff Beck Group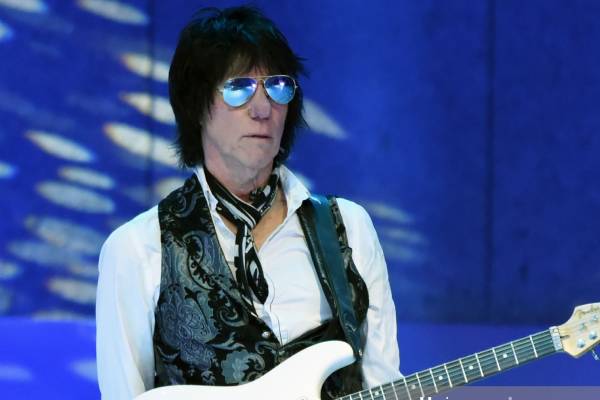 Undeniably one of the best guitarists out there, Jeff Beck, really took rock genre of music to a whole another level. His music is the perfect combination of brilliance, melody, experimental, edgy, but sweet and soothing at the same time. Imagine brimming with so much talent that you're approached by Led Zeppelin and Rolling Stones to fill in the spot of guitarist. Not only was he a great guitarist, but his vocals were also a uniqueness for fans to marvel about. During his active days, he released several albums and singles, some on his own, and some with the band members. As of now, Jeff Beck's net worth is estimated to be $18 million, thanks to his noteworthy contribution to the world of rock music.
The legendary guitarist Jeff Beck was born on June 24, 1944, in Wallington, the United Kingdom, to Arnold Beck and Ethel Beck. From the age of ten, he started singing in a church choir and later attended Sutton Manor School. Influenced by Cliff Gallup, Gene Vincent, B.B King, Steve Cropper, Les Paul, he started playing on a borrowed guitar and tried several times to built his own instruments. Jeff Beck's wife, Sandra Cash, has been married to him since 2005 and lives in a house near Wadhurst, East Sussex.
Net Worth and Sources of Income
One of the most influential guitarists(and that's still an understatement) in the history of rock music, Jeff Beck could be described as someone as innovative as Jimmy Page, nearly as visionary as Jimi Hendrix and as elegant as Eric Clapton.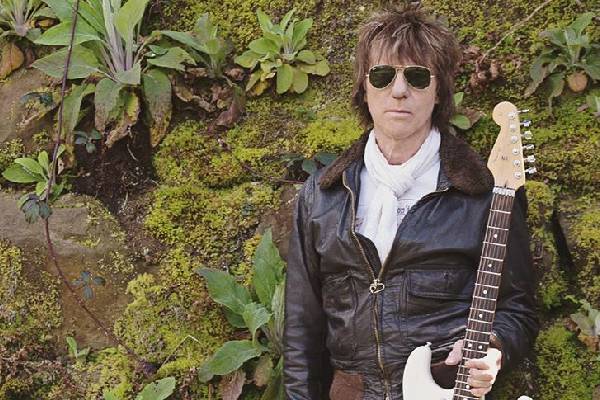 The multi-award-winning musician gathered humongous wealth during his time in The Yardbirds. And as of now, Jeff Beck's net worth is estimated to be $18 million which can safely be attributed to the impressive work he put in his songs as a band member and a solo artist.
Income from Yardbirds and The Jeff Beck Group
Ranked fifth in Rolling Stone's list of the "100 Greatest Guitarists of All Time," Jeff Beck is no stranger to enormous popularity and wealth. Being capable enough to occupy the shoes of Eric Clapton ain't no easy feat to accomplish. During his time in The Yardbirds alongside, Keith Relf, Jim McCarty, and Chris Dreja, he released many national hits.
The Beck-era turned out to be extremely profitable to him and the band, since they produced a number of groundbreaking recordings, thanks to Jeff's exploration of fuzz tone, reverb, feedback, distortion and sustain. The Yardbirds recorded most of their Top 40 hit songs during Jeff's 20 months tenure. After the break-up of his group, Jeff beck's net worth was still stable since he kept releasing songs for various projects.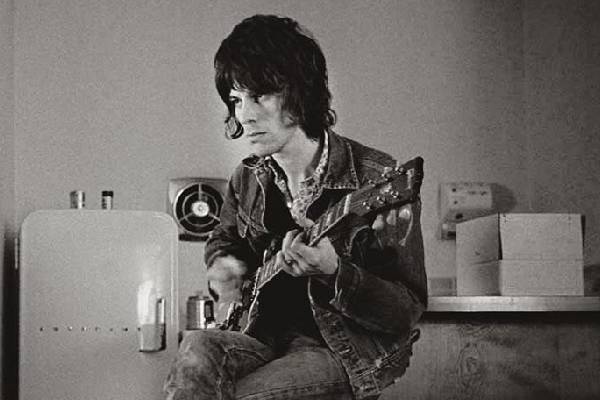 Beck set about forming his own band with a drummer, Cozy Powell, and later, the line up consisted of Bobby Tench, Max Middleton, and bassist Clive Chaman. The new band performed under the name The Jeff Beck Group, and Jeff's earnings set off with their first album Rough and Ready. This immediately followed another album named Jeff Beck Group.
Later Jeff formed a group with Tim Bogert and Carmine Appice named Beck, Bogert, and Appice. And then in 1973, the debut and final album Beck, Bogert & Appice was released. The critics acknowledged the guitarists' instrumental prowess, and subsequently, Jeff Beck's net worth was also heavily backed from the fantastic releases.
Income from Solo Career
Beck is also an undoubtedly skillful solo artist. His album Blow by Blow showcased Beck's technical prowess in jazz-rock, reached no. Four in the carts and turned out to be extremely profitable for him. In 2010, Beck's income clocked in at $123K from his album named Emotion & Commotion.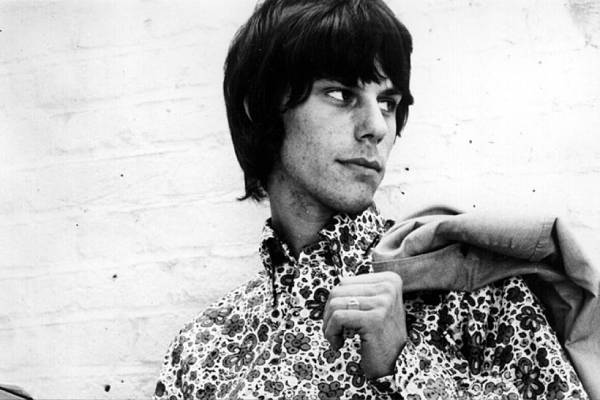 Jeff beck was a versatile performer and performed with many amazing bands and artists, including Narada Michale Walden, Eric Clapton, Jimmy Page, Kelly Clarkson, David Gilmour, James Hetfield, Kirk Hammett and numerous more. Additionally, the mind-blowing guitarist has contributed to many television series and shows with his soundtracks.
Income from Merchandise
Jeff Beck's net worth is still on a perpetual rise, thanks to his amazing assortment of merchandise. On his official website, fans can buy stuff ranging from hoodies to cups. Some of them alongside their respective prices are listed below:
Jeff Beck Hoodie- $55.00
Jeff Beck Long Sleeve-$55.00
Jeff Beck Vintage Car Tee-$40.00
Beck Hat-$30.00
Beck Coffee Mug-$15.00
It doesn't come off as a surprise that Jeff is raking in some serious money from the sales of his merchandise, and it's piling up his net worth.
Lifestyle
Jeff Beck's Instagram is filled with old, vintage, nostalgia-inducing pictures of him performing or photos from his tours around the world. Plus, he is without a doubt enjoying a comfortable lifestyle.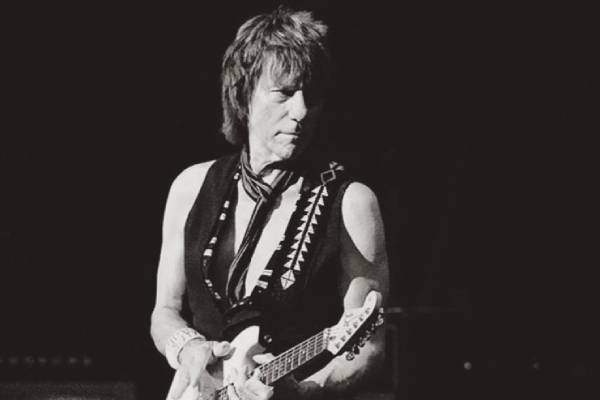 The Winner of eight Grammys was one of the bests rock music has ever seen. Not only did he expand the genre's vocabulary with an inventive play style, but the two-times Rock & Roll Hall of Fame inducteè also entertained his fans with real artistry for years. 
Well, Jeff Beck's net worth saw a steep rise during his peak times and is still on a gradual climb. We wish him nothing but the best for his career and life ahead.
Keep Up With eCelebritySpy, For More Updates On News, Net Worth, Wikis, and Articles.